If you're planning your wedding for 2021 or beyond, you might have noticed how much time your passion project can take up. After all, it's difficult enough to stay updated with all the tasks that need to be fulfilled by your vendors involved with your big day, but you still need to manage your daily life — and that includes the holiday season.
That's because you need to keep in mind that the same loved ones coming to your wedding to share in the day of your dreams are the same people with whom you typically share treasured holidays like Christmas.
You don't need to panic, but you might want to develop a strategy to keep up with friends and family throughout the Christmas season to remind yourself that the journey to your wedding day, and the people you love, are as important as the day itself.
Here are three ways to get ahead of Christmas this year while you plan your wedding.
1. Talk to Friends and Family in Advance About Expectations
Anyone in your life who has planned a wedding likely understands the immense pressure you and your significant other are under and feeling. Staying on track with your vendors and touchpoints leading up to the big day can be time-consuming, even during the holiday season.
But if it feels like your schedule will prohibit you from attending some planned family Christmas festivities, connect with your loved ones in advance so they understand you may have to miss out on this year's festivities. Chances are they already expect you might have a lot on your plate, so let them know you love them, but that you might need to tend to a calendar full of distractions.
2. Start Planning Your Gift-Buying List Early
Ideally, we all start our Christmas gift-buying as early as possible, but sometimes life gets in the way. This year, make a special effort to create or review your list of people for whom you buy Christmas presents, such as your parents, siblings, and close friends. Of course, you have a few options depending on those relationships and how much you're willing to spend. If you're on a tight budget, ask your friends and family to take a break from buying holiday gifts this year. People who love you and are looking forward to your big day as much as you are will understand. More importantly, they'll appreciate your honesty. After your wedding, let them know you want to resume life as usual.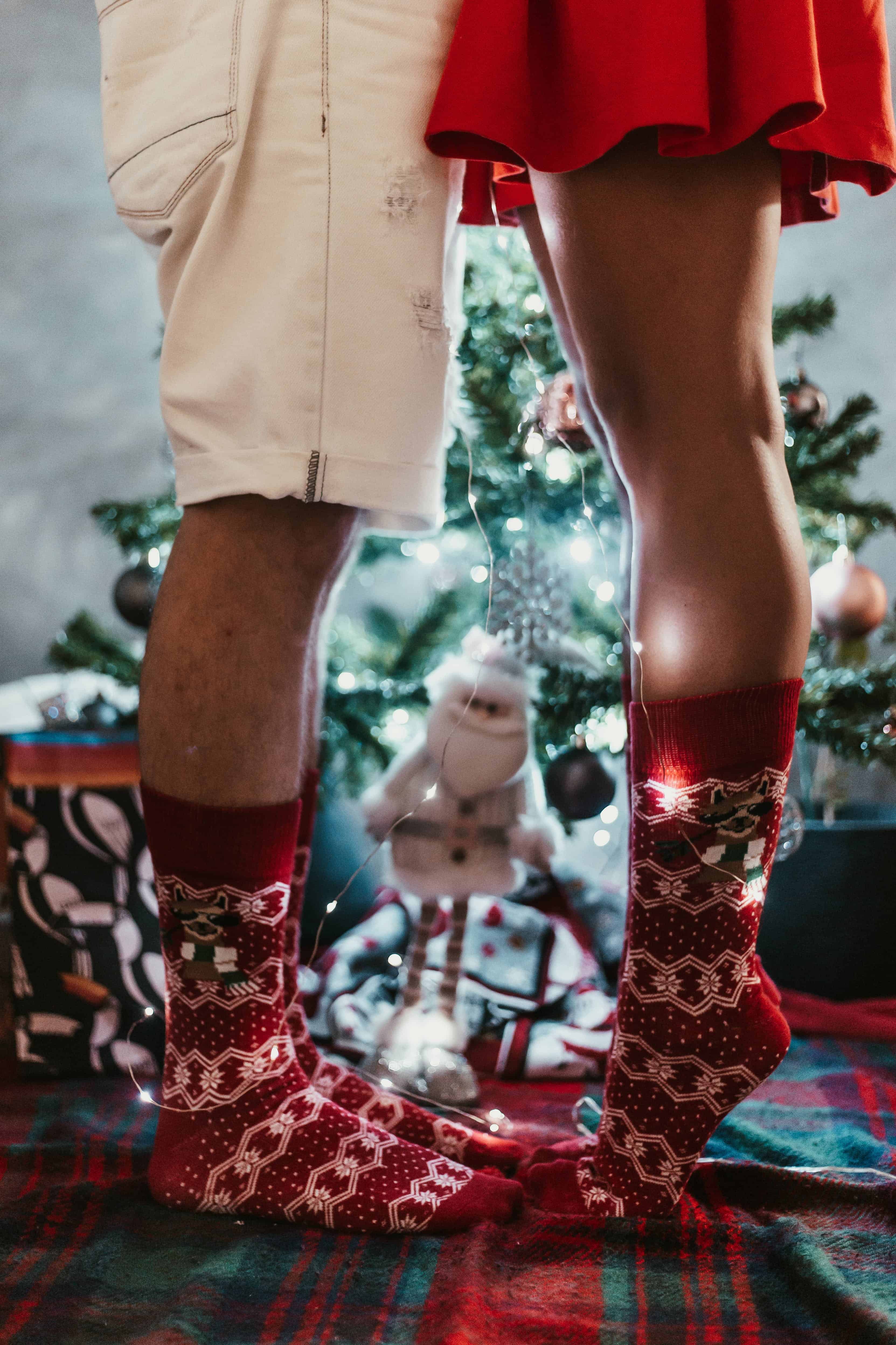 3. Design and Order Your Holiday Cards as Soon as Possible
While you can likely put gifts and some festivities on hold this year, holiday cards are non-negotiable. Mailing out Christmas cards is a simple gesture, but it is, at its core, a warm and thoughtful way to let people know you care about and are thinking of them. Such an act is especially important if you feel bogged down with wedding planning. Then again, it can remind everyone that you do still come up for air and love them.
Get started by picking from an assortment of holiday cards online that can be personalized for family and friends and offer some much-needed holiday cheer. These cards can also let everyone know your progress on the wedding and serves as a reminder for them to keep the 2021 wedding date open.
Design and order your cards now, so you can write a heartfelt message, sign them, label the envelopes, and have them ready to mail come November. It's an easy and effective way to take one thing off your plate when planning your wedding.
Nurturing Your Relationships at Christmas is Crucial for Your Happiness
You never want to look back after your wedding day and wonder if you could have done more to further all your cherished relationships, especially when it comes to sharing Christmas traditions and memories. By talking to your loved ones in advance about your crazy schedule and sending them a warm holiday card, you can keep moving toward your special day knowing you kept everyone's feelings in mind.