Click image to enlarge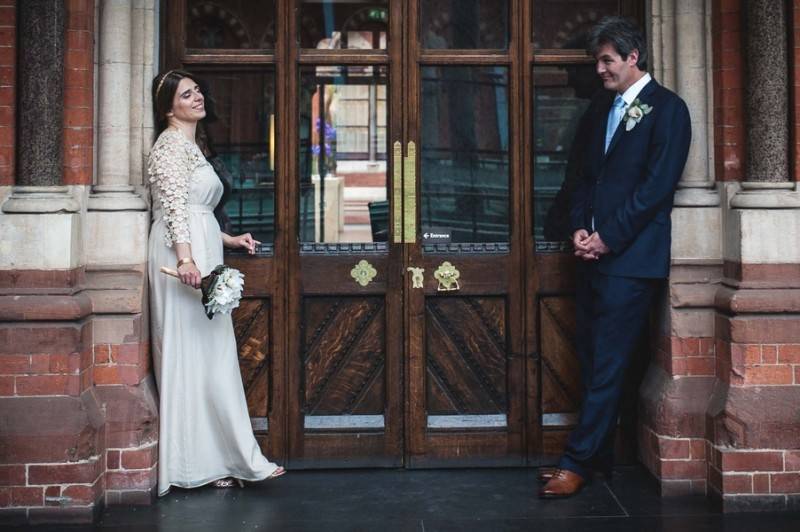 Like. Click to Vote
>
What we have for you today is the very intimate but lovely civil wedding of Lola and Scott. They really proved that whenever, wherever and however you celebrate your unity with the most important person in your life, it will always come out as special. And theirs was simply elegant, just like Lola's beautiful beige wedding gown with floral details. Plus, I specially love their after wedding shoot. It was artistic and sweet, and honestly to me, it almost looked like cute romantic novel covers. It was a nice way to cap off an amazing day. Congratulations Lola & Scott.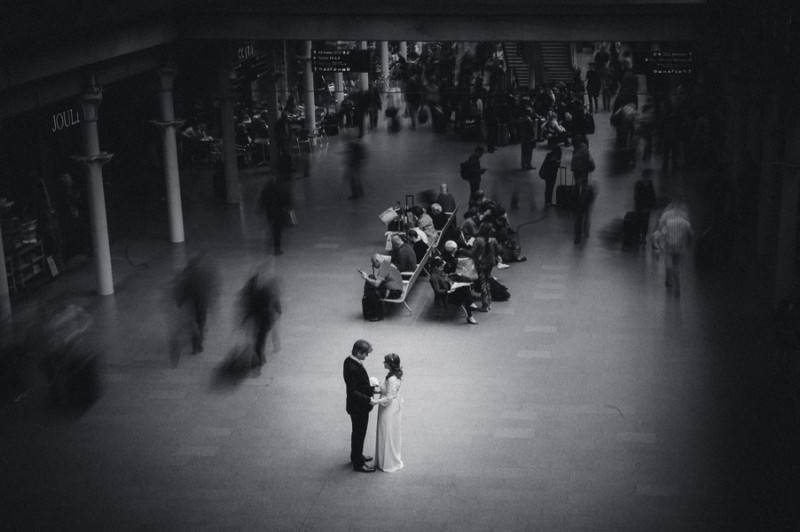 Photographer"
Well Scott is English and Lola Argentinian which makes for a terrific mix of people at any wedding. Now this wedding was at the Camden Town Hall, across the road from St Pancras International Station, and I was very impressed with the Chambers for the ceremony, with wooden side panels and a lovely classic feel about it.
I remember quickly popping down to check with Lola how she was doing and snap a few pictures, it then I got to meet her mother and a few of her friends. It was then that I noticed that they had tied their wedding rings into a red linen bound book , boldly labelled LONDON. A short a sweet ceremony, filled with emotion and many a tear filled eye.
With ceremony done, the couple were surrounded by friends and family congratulating them and wishing them well, but soon everyone was nudged onto the Book Office Restaurant for drinks and post ceremony nibbles. The Booking Office is in the St Pancras Station, next to the St Pancras Hotel. This gave us the opportunity to have a few quick photos in the station and then pop into the hotel to grab a few more photos on the grand staircase of the Hotel . By the time we reached the staircase Lola's toes needed a little wiggle, since I think her shoes were not giving them the opportunity.
With couple photos completed and a little time to chat it was time to move on to Iberica, a Spanish Tapas restaurant in Marylebone, and this is where everyone settled in for an evening of good food, excellent drink and even better conversation with this brilliant couple.

Vendors
Photographer:  Dewan Demmer Photography
Restaurant:  Booking Office