Click image to enlarge
2

Like. Click to Vote
>
Libby and Dave are the best people to pull off a DIY wedding. Their artistic capabilities and their families' readiness to lend a helping hand created this beautiful wedding that made me wish I had that much creativity. Even the gown was made by the bride herself! It was a ruffled beaut and was elegantly designed (check out her Etsy shop for more of her works). Everything was decorated in bright colors which exuded a fun and whimsical vibe. It is definitely a DIY wedding where other brides and artists can pick up ideas. We're honored to have featured such an amazing album. Congratulations Libby & Dave!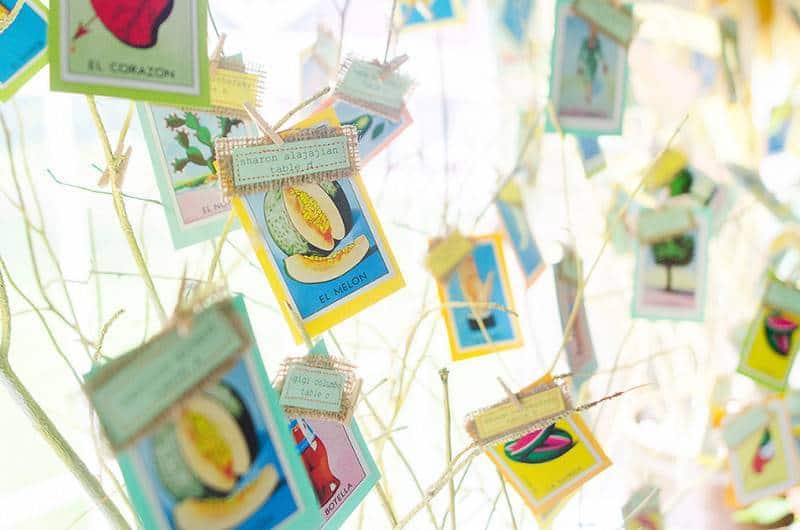 Photographer:
What is the overall story for this album?
Libby and Dave returned to the Green Mountains of Vermont where they first met to celebrate the beginning of their new life with friends and family. Almost every detail was handmade – from Libby's dress to the birch coasters etched with an original design to the vegan cupcakes sprinkled with lavender. This wedding was an extreme DIY effort and really showed the love Libby shared not only with Dave but all the family and friends that helped make it a truly memorable day.
What inspired the wedding day outfits?
The wedding style was inspired by Mexican painter Frida Kahlo and the rustic and woodsy Vermont setting, with a color palette of yellows, golds, creams, and peaches.
What part of the ceremonies do you think was the most memorable for the bride and groom?
Although the ceremony was brief we think Libby and Dave will most remember the walk back down the aisle at the end – you can see in their expressions they were truly happy and nothing else mattered other than being in that moment with everyone they love.

Bride:
What was your favorite part of the day?
Other than marrying the love of my life, I think enjoying our amazing family and friends with great food, music and dancing was all I needed for it to be a day that will live with me forever.
Was there any Do it Yourself (DIY) projects? If so, can you describe them in detail?
We made pretty much every detail of our wedding and I wouldn't have had it any other way!
I made name cards from Mexican bingo cards (stitched printed name and burlap on top) and then we clipped them to branches I spray painted shades of yellow.
I made fringe-like bunting that stretched the length of the tent in shades of yellow, gold, peach, and cream. I got a great deal of that fabric at thrift stores and the Auburn Fabric Outlet.
I made all the save-the-dates and invites. The invites were a mix of fabric, encyclopedia paper, and dried flowers.
I used the same fabric from the invites to create bunting signs for the gift table and name card table.
We got the flowers from Trish of the Pittsfield Garden Center. She brought us bulk buckets of beautiful local flowers and we then arranged all the flowers ourselves in vases we collected from friends and from thrift stores. We also made our bridal bouquets (I tied mine with a golden leaf earring that had been my other grandmother's). The bridesmaids and my mother also made the boutineers out of greenery from my mother's garden and burlap scraps. For the dinner tables, we collected and borrowed doilies (I scored some beautiful ones at the Brimfield Antique Show!).
My mother made burlap runners on which we placed the doilies, flowers, and table numbers (which I made out of wooden papel picado flags I painted from Michael's Craft Store).
As a shower gift everyone brought a white lantern or candle holder which we used on the dinner tables. This made it especially personal and now I have all of them in little collections throughout my home.
I also collected some candle holders from thrift stores and spray painted them white.
Our wedding favor was designed and made by my lovely brother and his girlfriend – they cut birch coasters and wood-burned a personalized image into them. My mother made a life size welcome sign of our dog out of cardboard, burlap, and silk flowers.
My friend made a Frida-inspired sign for the road.
Another friend made vegan and gluten free cupcakes and a small wedding cake
with real flowers on top – they were utterly amazing!
What were the highlights from the ceremony & reception?
Our ceremony was simple and sweet, officiated by a dear friend. Our friends bluegrass band (The Cold Windy Nips) played before and after the ceremony. The background was a gorgeous lake and Vermont mountains so we kept it simple, adorning the aisle with shepherds hooks and large mason jars of flowers. We had great speeches from Dave's brother and dad – we danced our hearts out and our friends camped out in the woods and we all enjoyed a campfire and drunken sing-along late into the night.

Vendors
Venue:  Mountain Meadows Lodge
Photographer:  Thomson and Thomson Photography 
Bride's Dress:  Made by The Bride 
Bridesmaids Dresses:  Amour Sans Anguish 
Groom's Suit:  Eastern Clothing Co.
Flowers:  Trish at Pittsfield Garden Center
Ceremony Band:  Cold Windy Nips
Name Cards, Bunting, Invitations, Decor, Etc.: Made by the bride and family friends
Shuttle: Gramps Shuttle Service
Make-Up Consultation:  TADA, Make-up and Weddings
Hair:  Five Elements Salon
Cake/Cupcakes:  Made by bride's friend, Sharon
Reception Music:  "The Greatest Playlist of all time" curated by the groom and his band