Congratulations Bride-to-be!
Please accept our congratulations, the day that you have thought long about has come. You will walk down the aisle in a mesmerizing gown with people gasping at your beauty and grace. You will certainly be the happiest person in the world. Your groom, in his turn, will be the luckiest to have you as his future wife. You will make sure to prepare everything beforehand. You will think of every detail of that unique celebration. You will take care of all your accessories beforehand. However, one of them needs special attention: your bridal bouquet. On the eve of that amazing day, this article will assist you in choosing the right one.
You Are the Inspiration
Your bridal bouquet will bring everything together on that day. All eyes on you, all eyes on it. It needs to perfectly sum up the atmosphere, the colors and decors you have chosen. In all of that, you have put your taste. Hence, you want to pick the perfect bouquet to represent everything that you are: your vision, your style, your sense of beauty. For that reason, choosing the bouquet matching your dress is the right idea.
Usually, even if you doubt choosing specific ornaments or utensils, you are more or less certain about your dress. You have imagined the design, the veil, the color, the fabric. Hence, your dress can serve as the right direction towards the right flowers. Besides, all of these factors will depend not only on your personality but also on the time of the year that the wedding has been planned. For example, tulips, freesias, gardenias, and roses will decorate your bouquet the best in spring.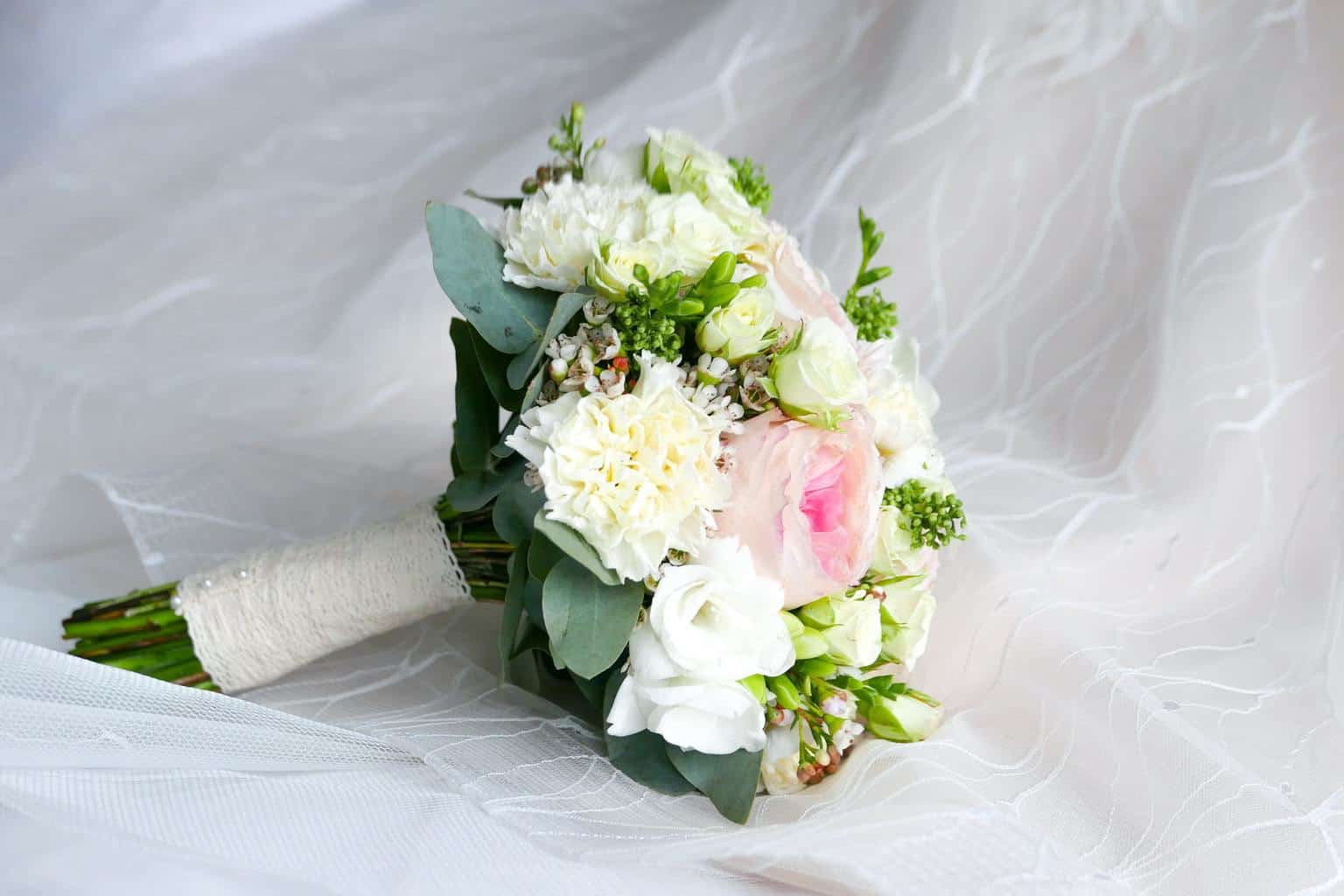 What Else to Consider
Size: Your flowers have to be proportional to your dress and your body. They should not be as big as to grab all the attention from you. On the other hand, they should not be too small to remain unnoticed. Also, keep in mind that a minimalistic gown would perfectly go in hand with minimalistic flowers, and a large ball gown can be surely accompanied by a more sophisticated choice.
Price: Usually, the price for a bridal bouquet varies between $150-$350 depending on the flowers and the design. Notice that this is the price only for your bouquet, and floral arrangements of the party or for the guests are not included in this price.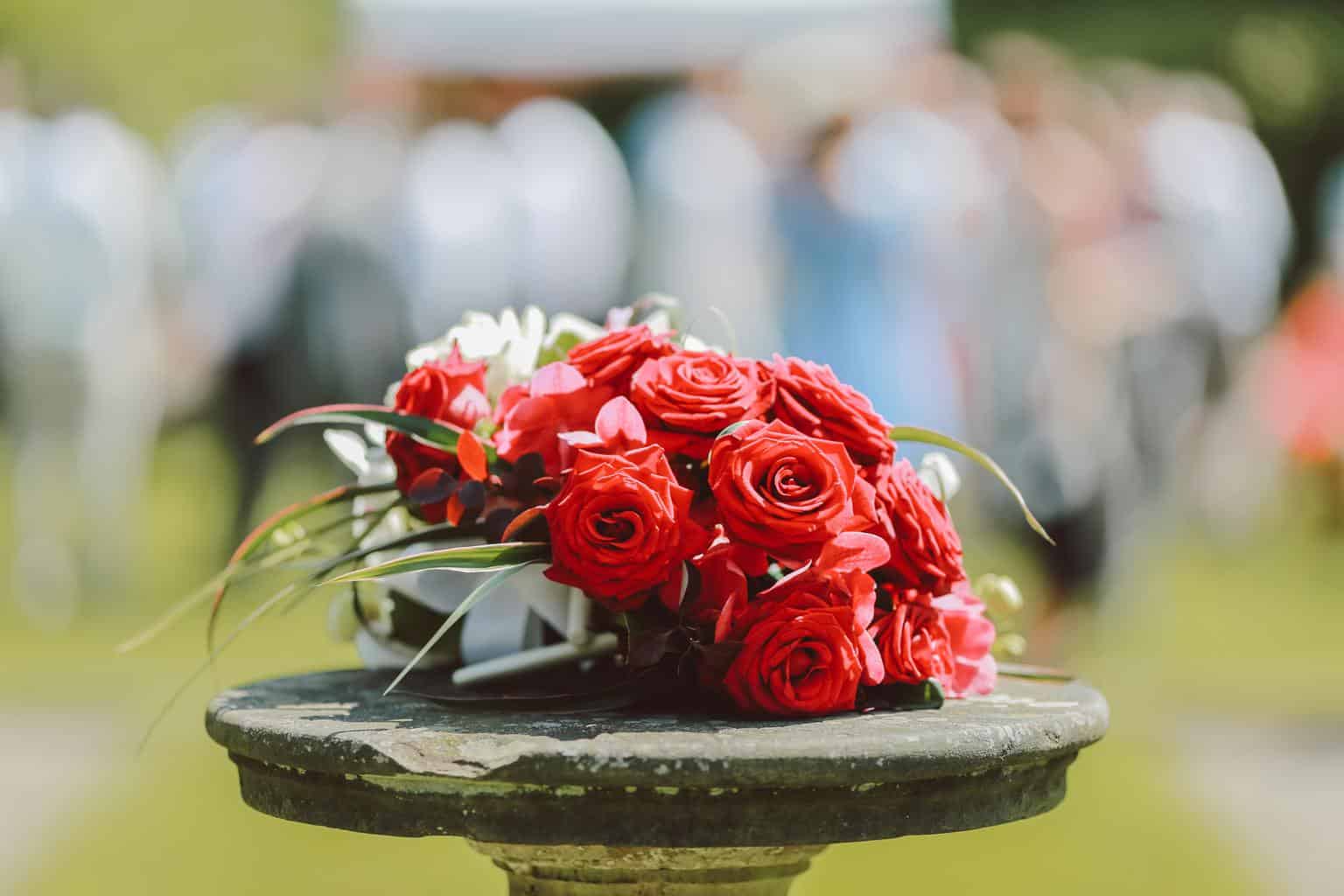 Maids: Your choice will also define the choice of your maids. According to wedding traditions, bridesmaids usually carry mini-versions of the same bouquet as yours. For example, you can assemble your bouquet from a variety of flowers of the same species, i.e. roses. Your maids, in their turn, can carry only one type of that flower in their bouquet.
Where to Get an Amazing Bouquet From?
If you are lucky enough to be living in Seattle, you can visit a fairytale flower shop called Cedarhouse at 1621 N 45th St. Florists will assist you in picking the bouquet corresponding to your dress, taste, and personality. Remember, you are the most beautiful flower of the ceremony, and your bouquet has to reflect what is uniquely yours. Hence, before applying for help at Cedarhouse or even during the consultations with florists, think about designs and colors that will give you happiness and compliment you ideally.