It's true that spring and summer are the most popular seasons for weddings, but there is something breathtakingly beautiful about a winter wedding. If you're planning a winter wedding, you'll appreciate today's post, which is jam-packed with amazing ideas (and benefits) for planning beautiful weddings during the coldest and most magical season of the year.
1. Wearing a Coat
What is so elegant about wearing a winter coat with your wedding dress? We're not sure, but we know it looks simply amazing! Opt for a faux fur cloak or get a pop of color in with a bright red coat!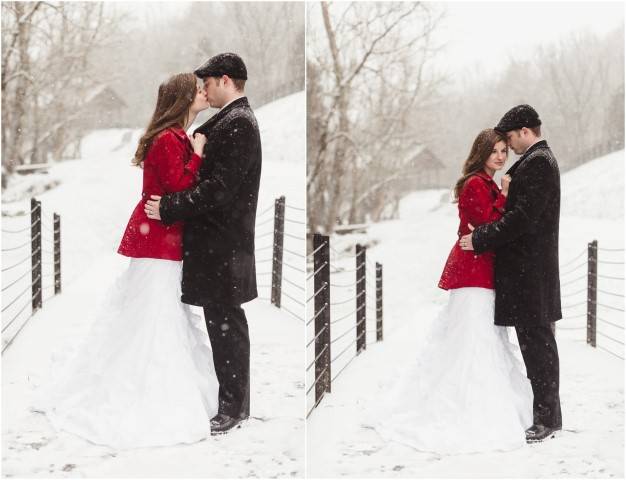 2. Get Married in a Magical "Forest"
Okay, so maybe this isn't a forest, but with ice-blue lighting and dramatically tall trees lining the room, this sure appears to be a winter wonderland. We just love this idea, and think it has a very whimsical and charming look – not to mention how amazing the wedding photos must look!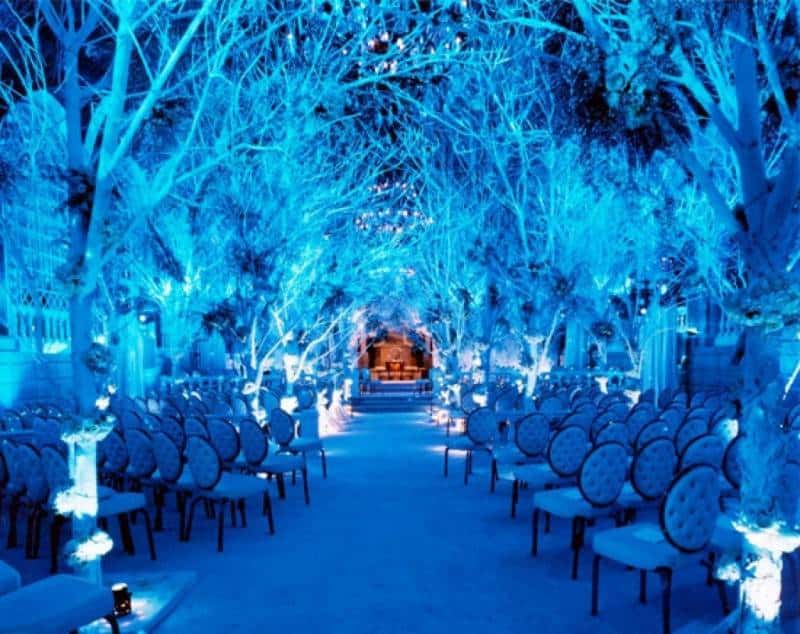 3. Pinecones
Pinecones are amazing – you can use them for almost anything when it comes to winter wedding décor. They can be used to hold escort cards,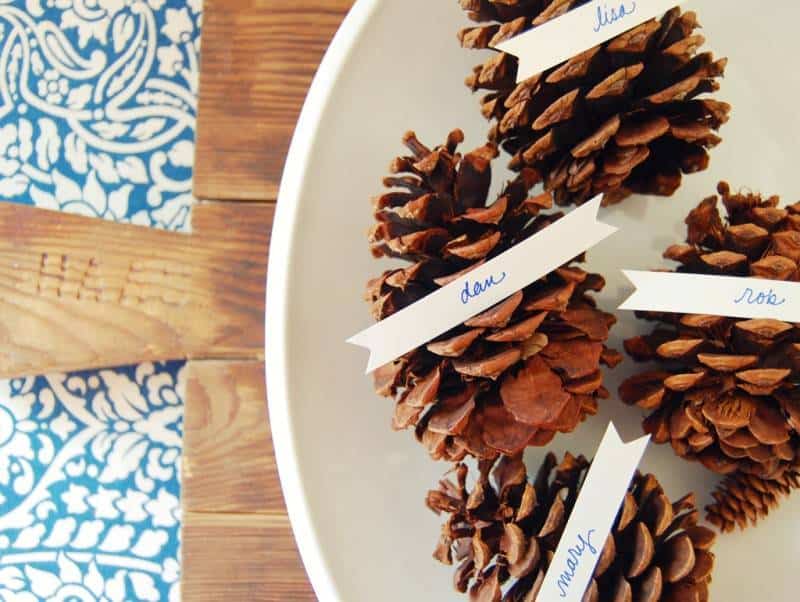 …or used as stunning wedding cake embellishments…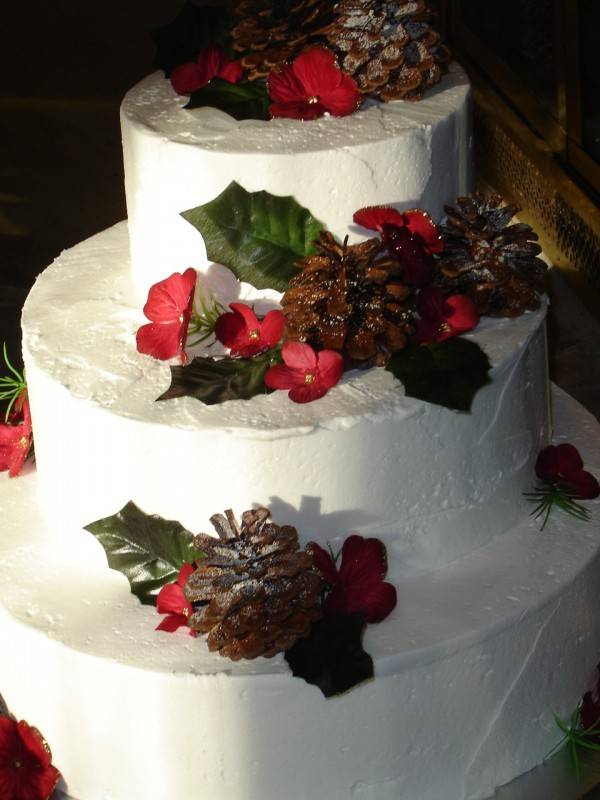 …as part of a gorgeous centerpiece…
…or even in the bouquets!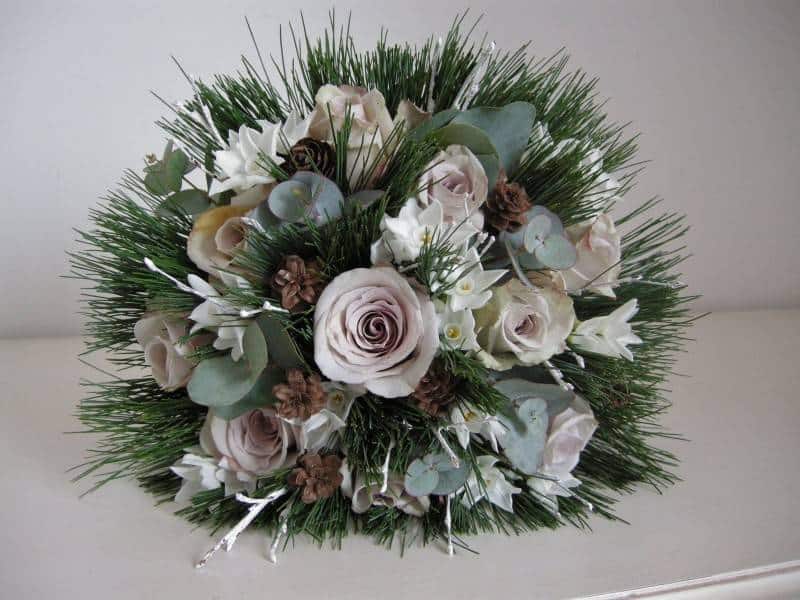 4. Snow
Brides are hard-pressed to pick a lovelier time to have an outdoor photo session for their wedding. It's as if Mother Nature herself is excited about your nuptials and has decorated by covering everything in a glistening, sparkling layer of snow.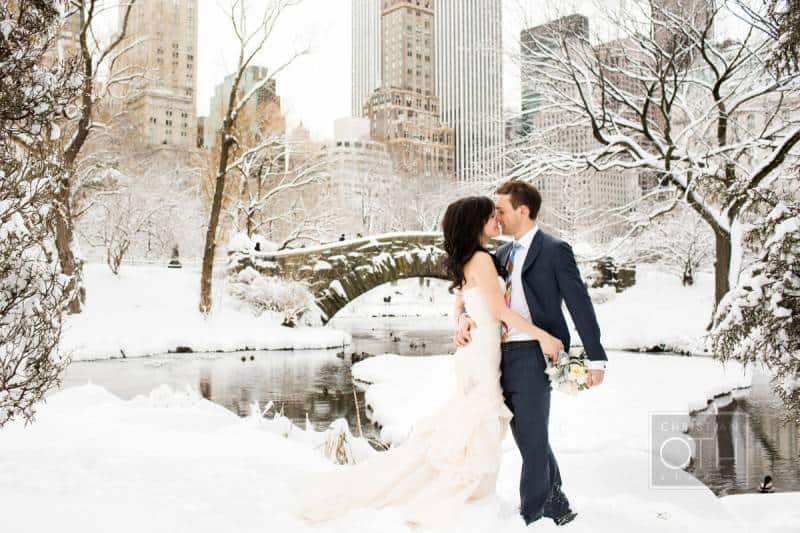 5. Holiday Trees
You can have holiday trees as wedding décor. If Christmas (Yule, Hanukah, etc.) is your favorite time of year, you already know how amazing that sounds!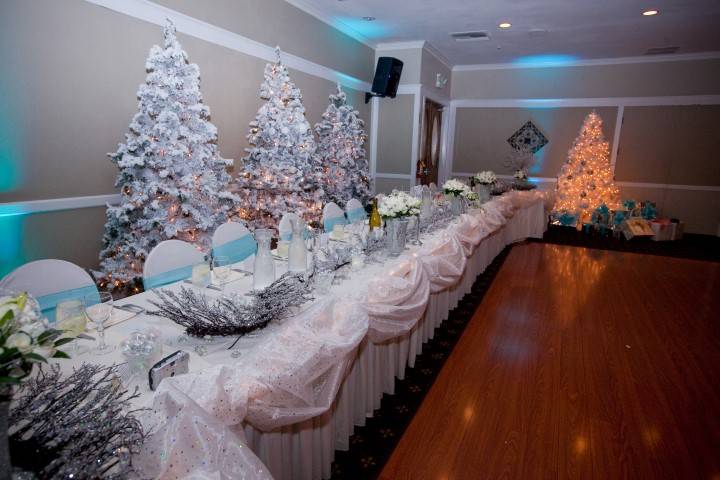 So, what is your favorite wedding season? Do you prefer the snow-covered, glittering and magical feel of winter weddings or are you more of a flowers-blooming, birds-singing type of spring bride? Let us know your opinion in the comments below!