Are you planning a fall wedding? Do you want a color palette that is beautiful, bold and memorable? If so, you're going to love this post! A cranberry wedding palette is simply gorgeous, and works very well for a fall wedding. Check out some of the ways that other brides have utilized this color palette.
 Cranberry, White and Gray
This beautiful color combination is very elegant and sleek. The cranberry gives this palette a warm feel while the gray and white balance it out and keep it fresh and pretty.
Gold, Cranberry and Orange
The absolute perfect fall wedding color combination, cranberry, gold and orange create a very warm feeling. The colors balance each other out very well, all being warm tones and shades.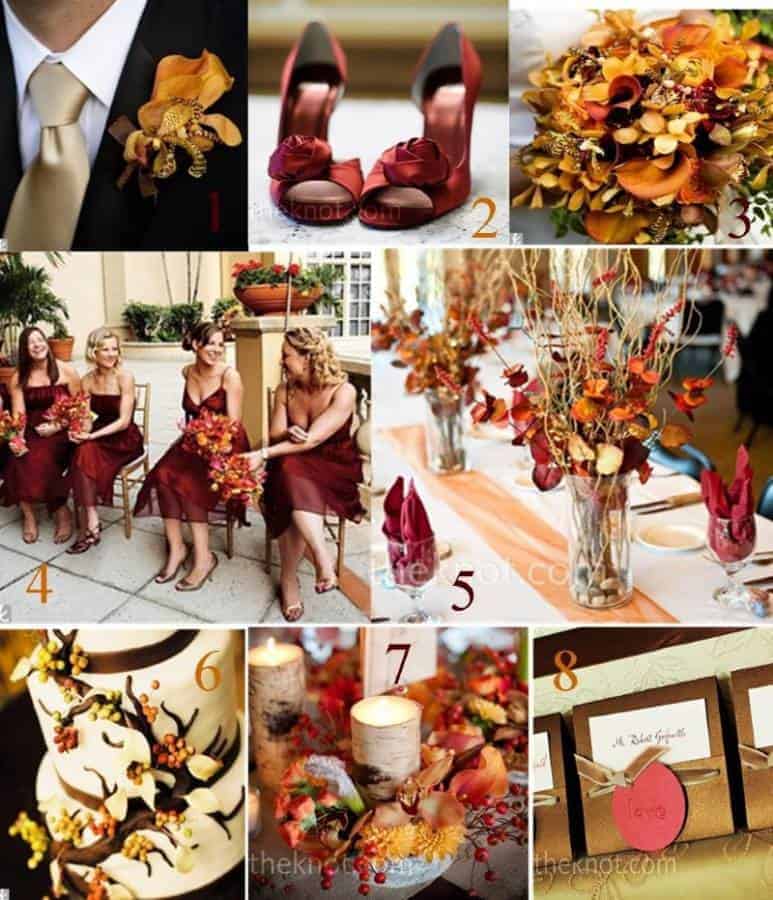 Cranberry, Black and White
This color combination is very striking, and works well for a fall or winter wedding. It's sleek and the cranberry really pops against the black and white.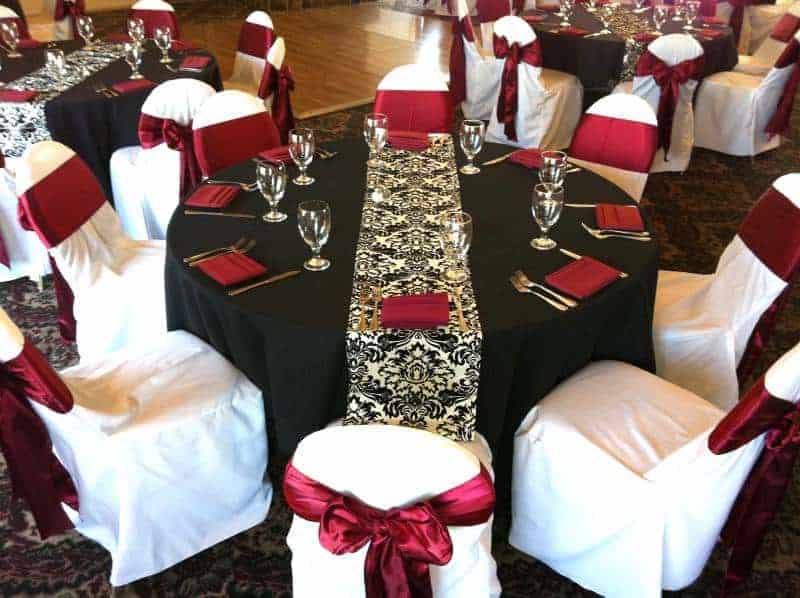 Cranberry and Champagne
Though this color combination doesn't sound like it would be fantastic, you'd be surprised just how beautiful it is. It creates a vintage feel when the colors are paired and looks really striking.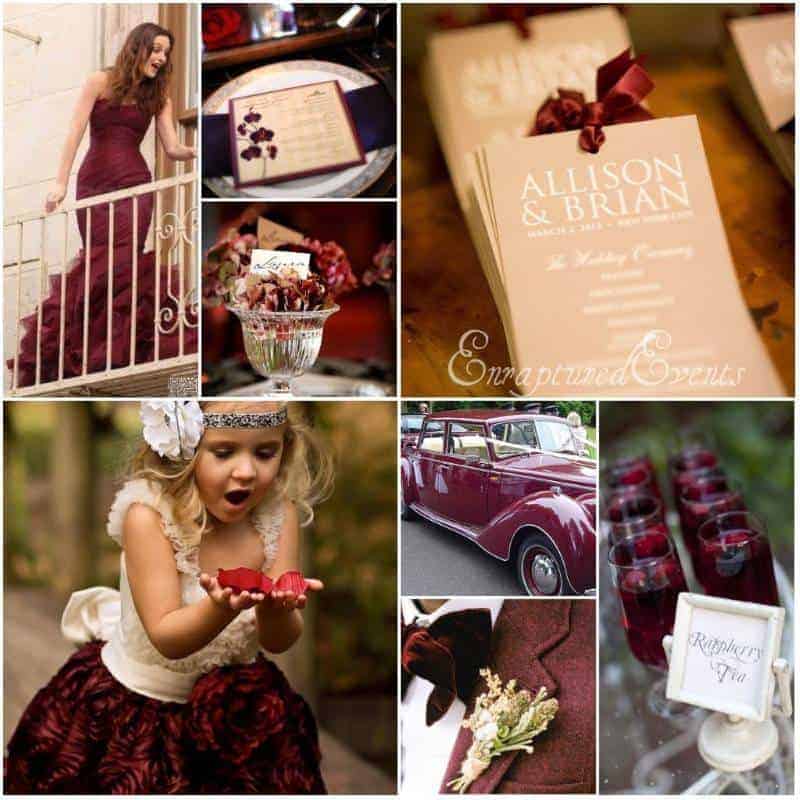 These are just a few of the things you can do when you incorporate cranberry into your wedding color palette. It's a beautifully warm, elegant color and can really add a bold touch of color to numerous palettes.