If a large, fancy, traditional wedding isn't really that important to you, then you can use these tips to save money. Take your savings and enjoy a longer honeymoon or put it toward your new life together.
Skip the Church Wedding
If you have a family member with a beautiful home, ask them if you can borrow it for the day. Get married there in front of your family and friends, and enjoy the money you've saved.
Don't Serve Food
Take your wedding party out to brunch rather than serving a sit-down dinner for all of your guests. You can serve a candy buffet or a dessert buffet to save money as well. In some cases, hors d'oeuvres can be cheaper than an all out meal, but you'll want to time the reception between meal times so guests aren't too hungry.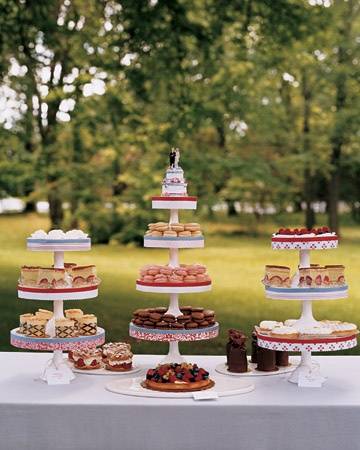 Get Family to Help
Maybe your mom is great at flower arrangements or your cousin sings beautifully. Ask people to help out and use their talents at the same time. Most of the time, they're going to be really flattered and glad to help. Plus, you can offer them a gift (monetary or not) and get off cheaper than hiring a professional.
Go for Last Season's Stuff
Choose last season's wedding dress. Buy the generic food. Purchase your own flowers and arrange them yourself. You don't have to purchase the latest trends to have a beautiful wedding!
These tips will help you keep your sanity and save some money while still having a beautiful ceremony and reception.