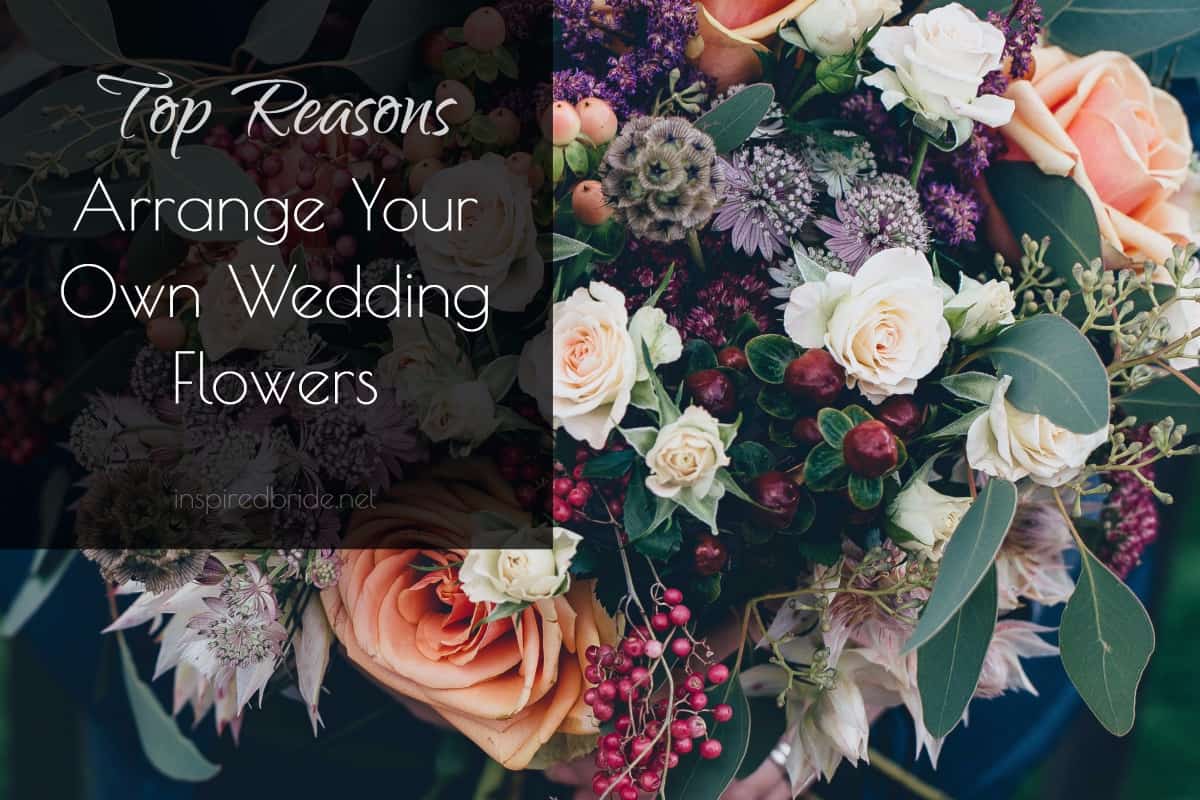 The moment you dive into the sea of wedding planning advice, you are pulled in both directions—spend on this and scrimp on that—but in the end it has to come down to preference and personal vision. Arranging wedding flowers is a growing trend with DIY couples, often ordering from a range of online wholesale flower companies like BloomsByTheBox or from a local farm. And though this hands-on decision may sound daunting at first, it's very practical both in budget and execution.
This trend is not to say that a florist does not have incredibly specialized skills—arranging your own flowers will truly showcase this fact—rather, it's a way to connect with the true customization of your décor, all the while making your budget more practical. If you're on the fence however, consider these five reasons of why couples are beginning to arrange their own bouquets, boutonnieres, and centerpieces.
1. Customize your Design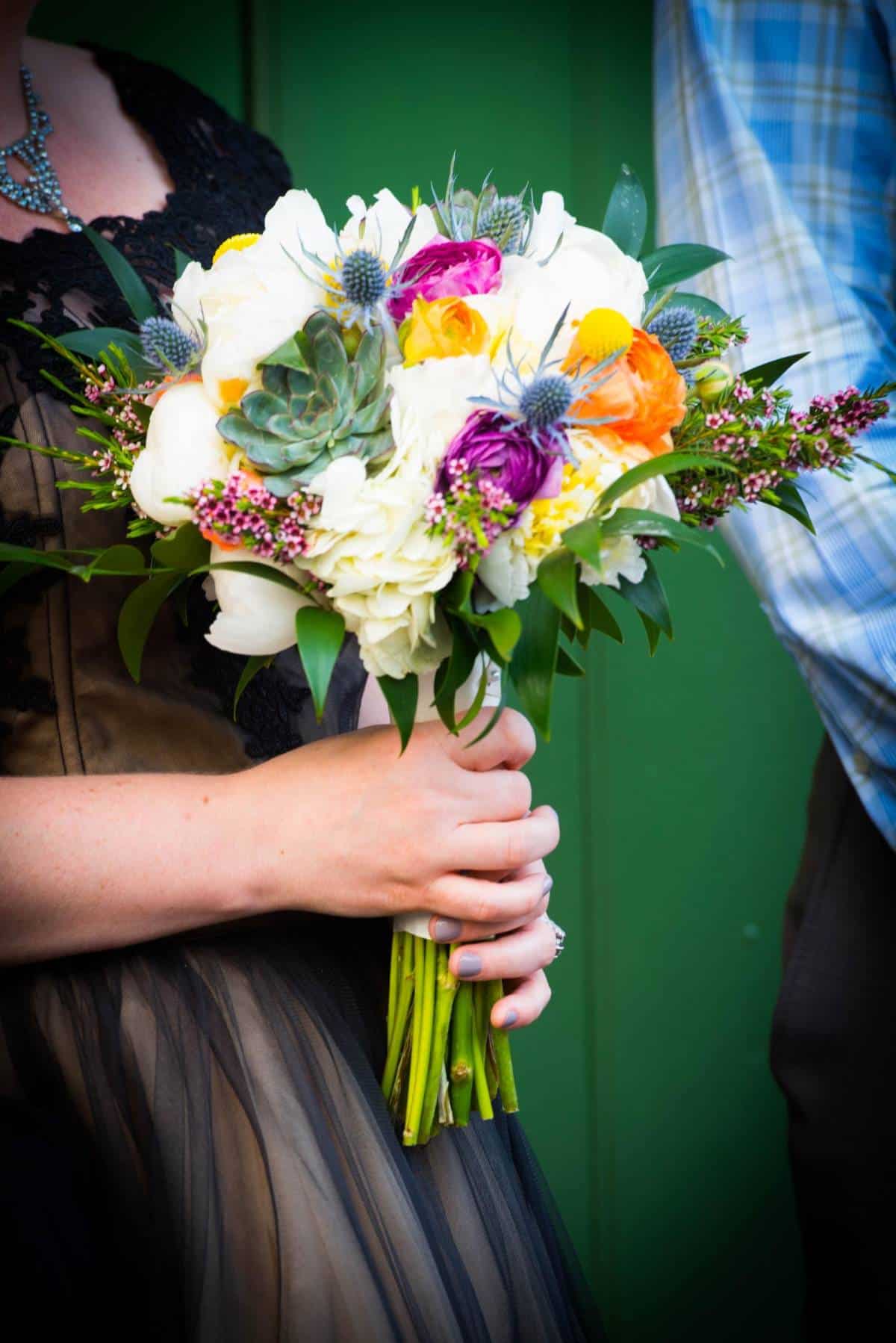 A professional florist holds a wealth of information when it comes to varieties of blossoms, bulk greens, and seasonal preferences, but many of today's wholesale flower vendors will walk you through the proper care, pairings, and quirks of each flower on their website. Many take some of the work out of the equation by grouping flowers in packages by season and style. But you also have the option to browse through individual flowers on your own, sparking the creative mind, perhaps even inspiring the wedding's theme or overall motif. In this case, you and your fiancé's personal artistic perspective in then incorporated into the floral arrangements—allowing a touch of distinct creativity to the uniqueness of your day.
As for learning to arrange, a little online research and practice goes a long way. There are often drop-in classes in certain cities as well. Most importantly, arm yourself with more information than you need—both on proper care of the flowers and the selection of helpful tools and supplies. With an artistic eye and a little bit of practice, arranging on your own is very manageable and nothing to steer away from due to inexperience.
2. Trimming that Budget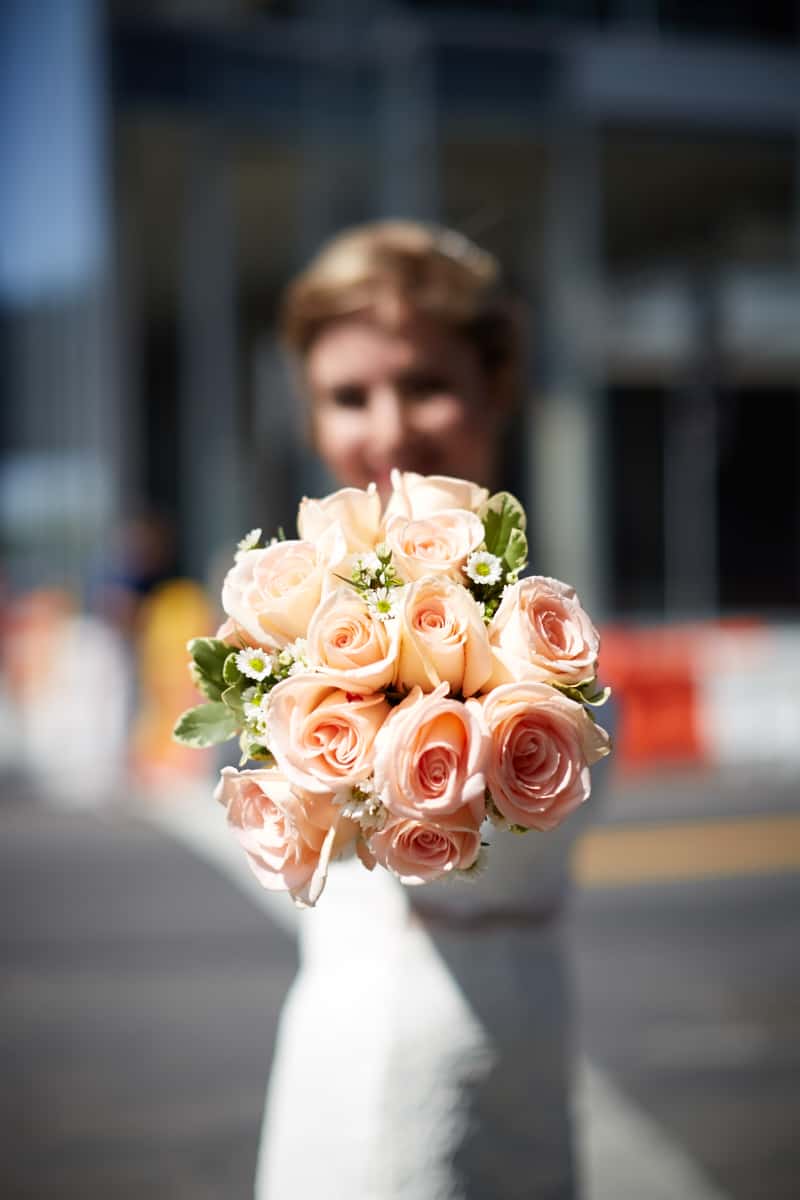 Yes, you are spending more time researching, choosing, and arranging the flowers, but when this level of crafting brings you joy, it is well worth the balance. And man, what a difference it makes on a budget's total. Buying from a wholesale company allows more flexibility in both variety and cost; you also have the option to section off your flowers as you choose, especially if you have a uniquely shaped venue that requires smaller arrangements throughout the space.
3. Flower Arranging Parties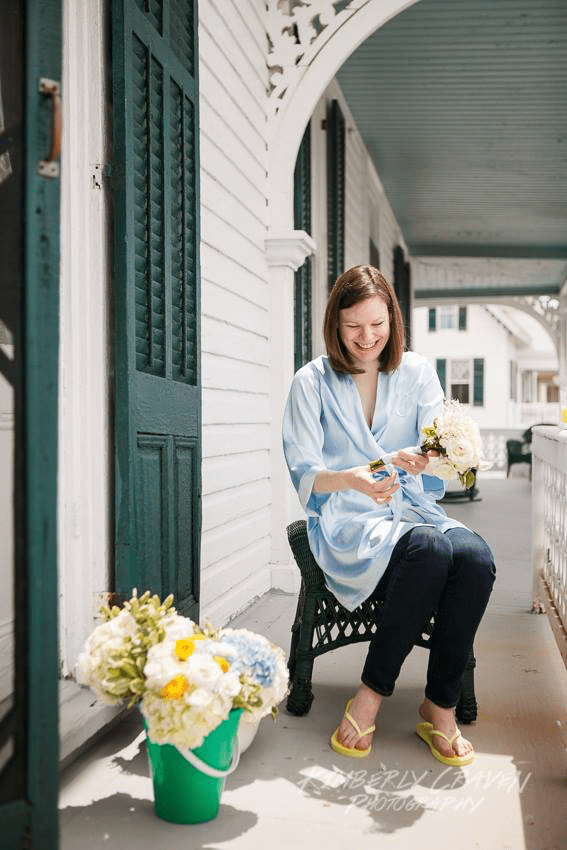 Hosting arrangement parties are an excellent way to slow down and celebrate with your wedding party the day before everything takes off. Between the rush of last-minute planning and the influx of arriving family members, it's often hard to find space to take a breath, sit down, and reconnect with your friends. Mixed with a bottle of prosecco, the floral prep (usually two days before) and the arrangements (one day before), are the perfect balance of mindless activity and creative decision-making to destress and celebrate the small intricacies of your planning. And what's best—it helps everyone slow down, and welcomes everyone to add their own personal touches to their arrangements throughout used throughout the wedding.
4. An Added Personal Connection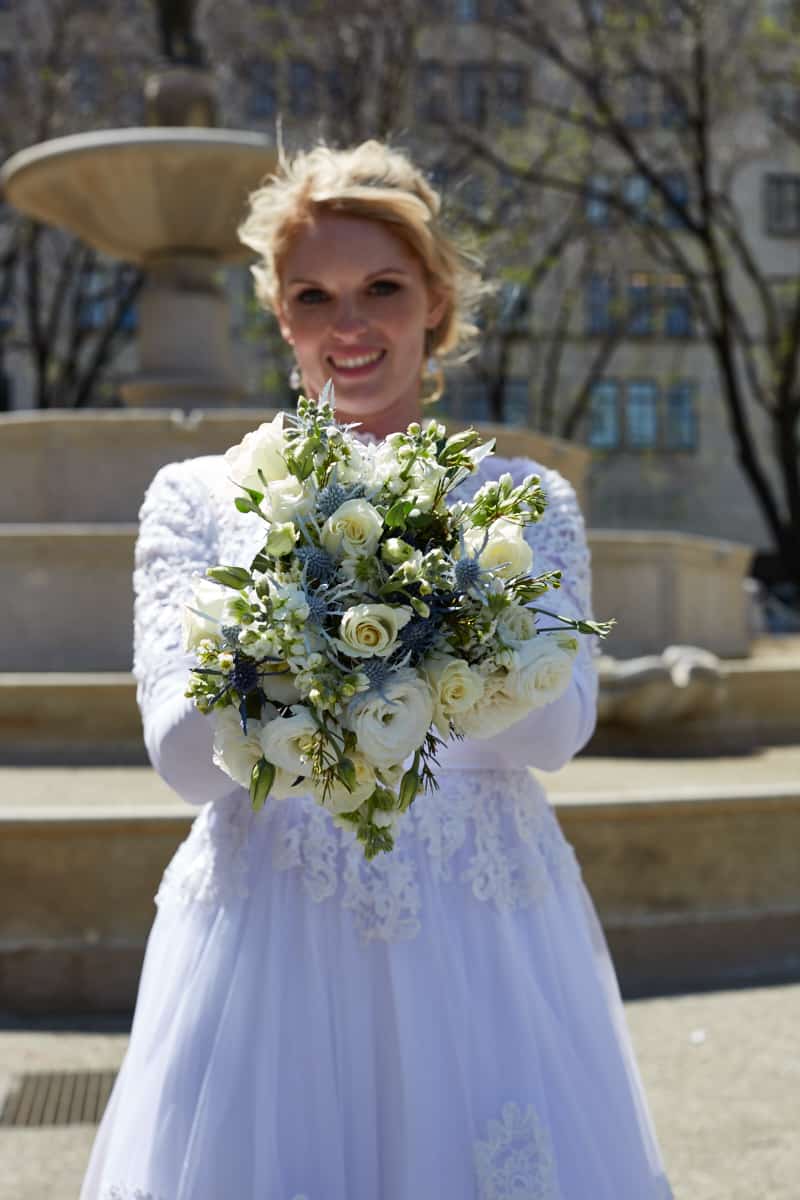 Looking out over the reception and ceremony space is always a breathtaking moment, but when you've arranged your own fresh flower arrangements, it provides an added sense of pride and connection to your hosting space. As mentioned earlier, you and your wedding parties' individual flowers now also reflect each person's unique style, expanding the sense of ownership across the group. And since you managed the original order yourself, consider adding small touches of flowers that may hold personal connection for you and your family.
5. Perfect for Smaller Weddings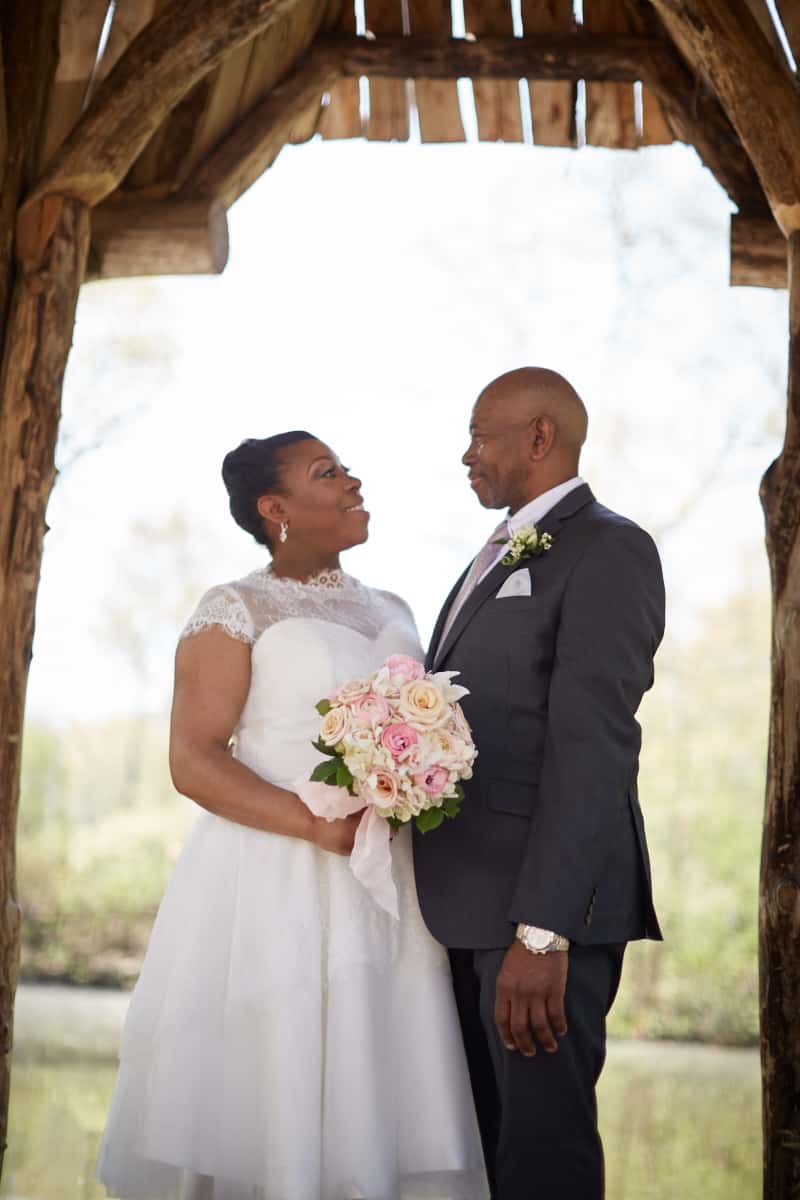 For those looking to plan an intimate wedding, or who are hoping to plan a wedding in a shortened period of time, it's helpful to have additional outlets for cutting and trimming. Though arranging your own flowers takes more time on the labor end of the spectrum, buying your own stock helps control the true amount you really need. Minimum orders for most sites are relatively low, making it easy to simply order enough for bouquets and minimal décor, especially if you're eloping or holding a private celebration.
Whether you're looking to trim your budget, celebrate your creativity, or both, arranging your own flowers is a deeply unique and rewarding experience. Weddings are all about reflecting you and your fiancé's personal style and traditions, and this is a lovely, unique place to begin.