Mikayla and Dawson are a dream couple. They knew each other in school in Arizona and Mikayla just admired him from afar. When they met, sparks flew and nothing was ever the same since. They eloped and planned their dream wedding a year later. Their love overflowed and no one could ever deny that their love was true and strong.  Almost everything at this wedding was DIY! From the bouquets that Mikayla and her bridesmaids made, to the food that Mikayla's Dad and family cooked. Let's take it from this hands-on bride as she shares with us some more details about her wedding!
Click image to enlarge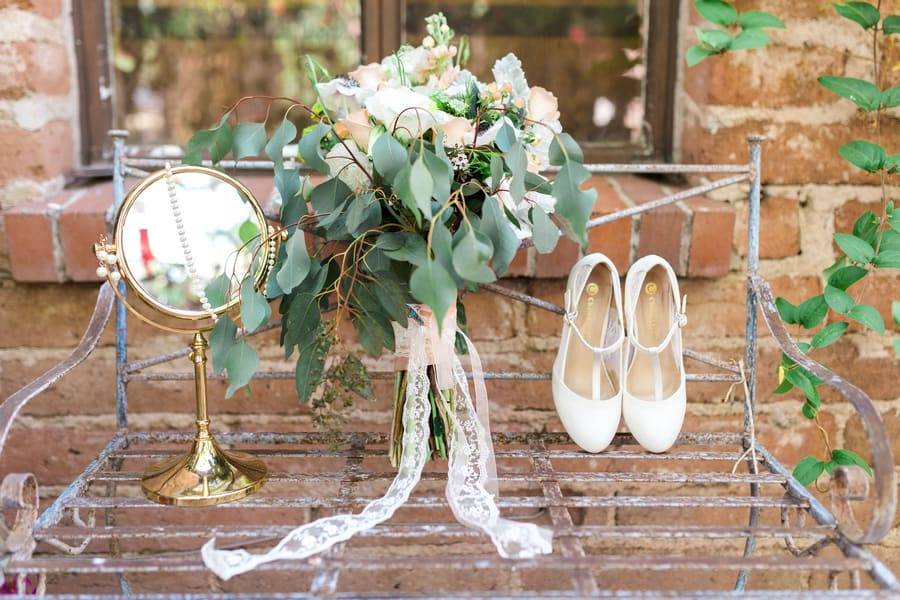 7

Like. Click to Vote
>
Extra Special Wedding Details
The DIY Projects
One detail I knew I wanted was baby picture table numbers. I found the idea on Pinterest and they turned out to be very easy to make. I was able format and frame the pictures on PowerPoint and printed them in on cardstock. Then I went thrift shopping and found some old gold frames (most only 25 cents apiece) and used a few I had laying around to frame them. They turned into quite the conversation piece!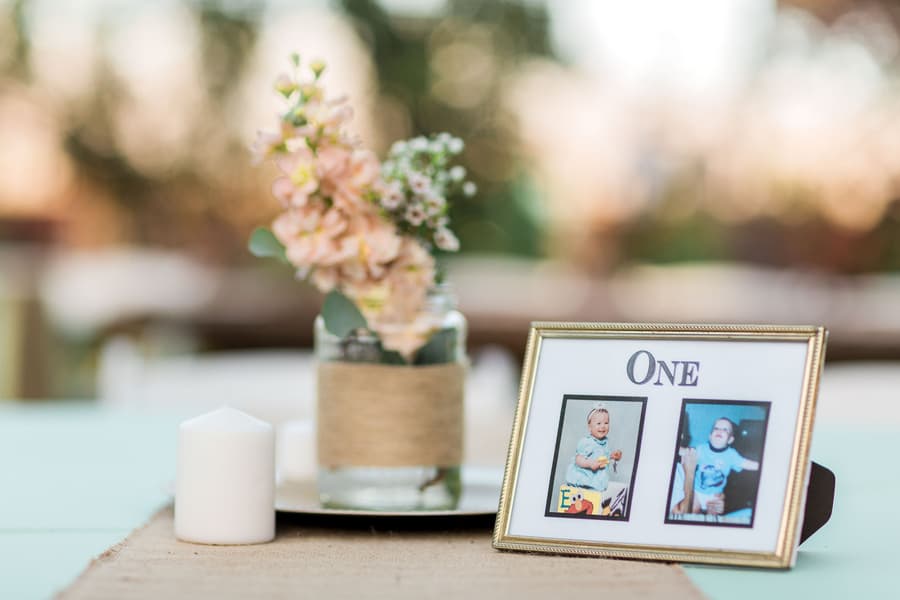 I firmly believe my husband and I were the cutest babies ever, so I wanted a picture wall of some sort. I was originally going to use an old window or something similar to string them up. But I eventually found what I think was an old wood fence at an antique shop. Only $15 and our friends and family loved it.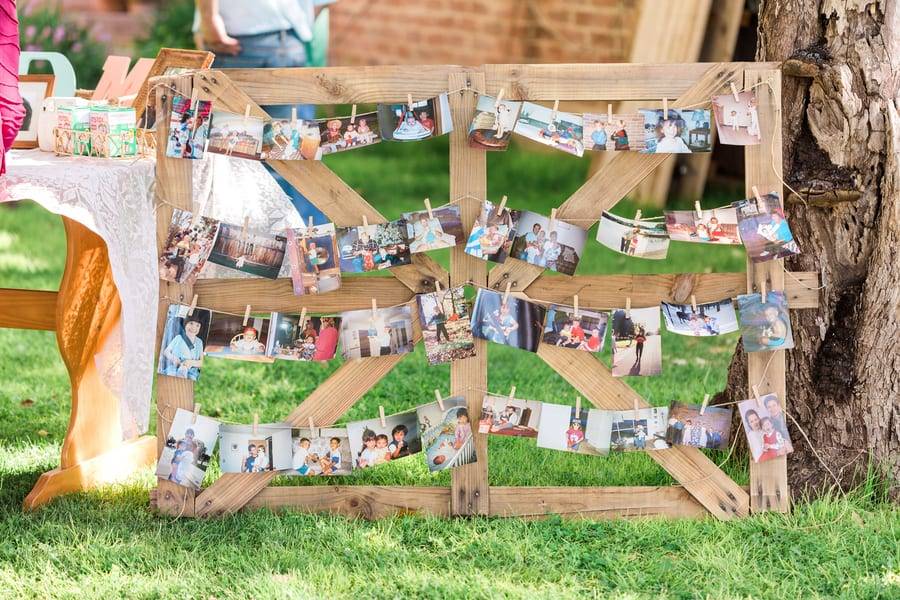 We also made some cornhole boxes and a photobooth because we wanted the guests to have some fun.The cornhole turned out beautifully. My husband enjoyed making them and buying new tools and I made the bean bags with some discount fabric from Walmart. That was a big hit. The photo booth was my pride and joy! I spent the whole year and half before collecting ribbon to hang on a 6ft x 6ft PVC frame.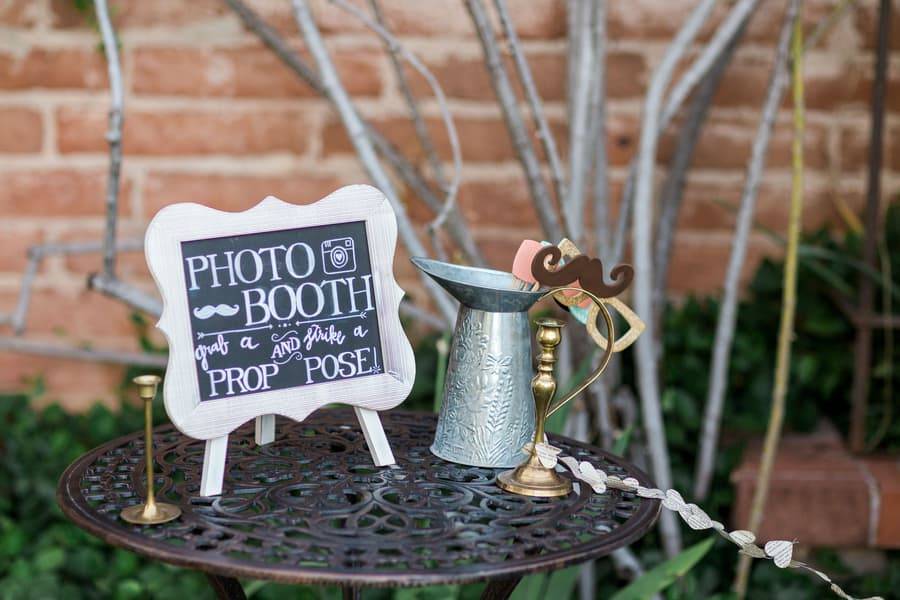 I also made a garland from an old copy of Pride and Prejudice. We planned to set up my camera for the guests to take their own shots, but no one could figure it out! Luckily, my resourceful guests used the props and backdrop anyway and took some adorable selfies.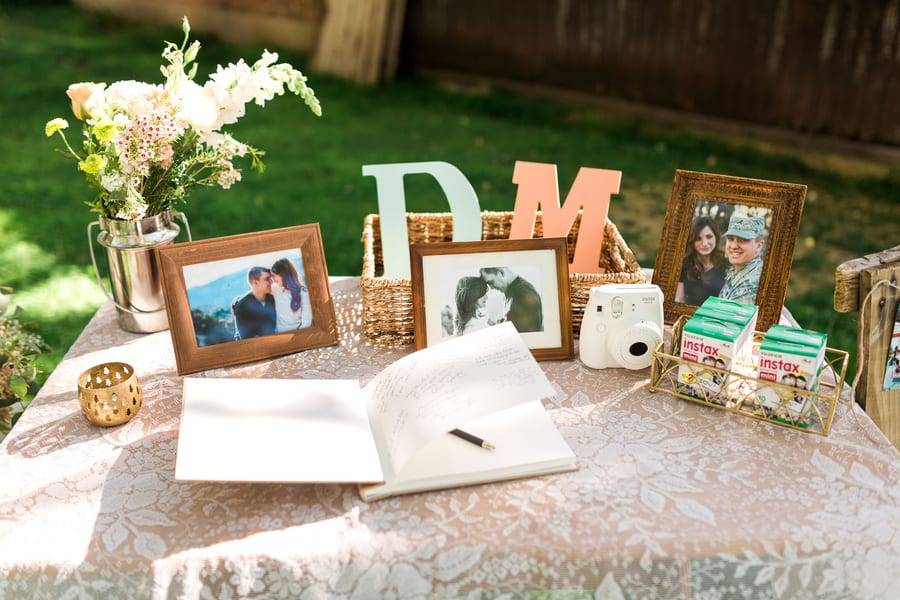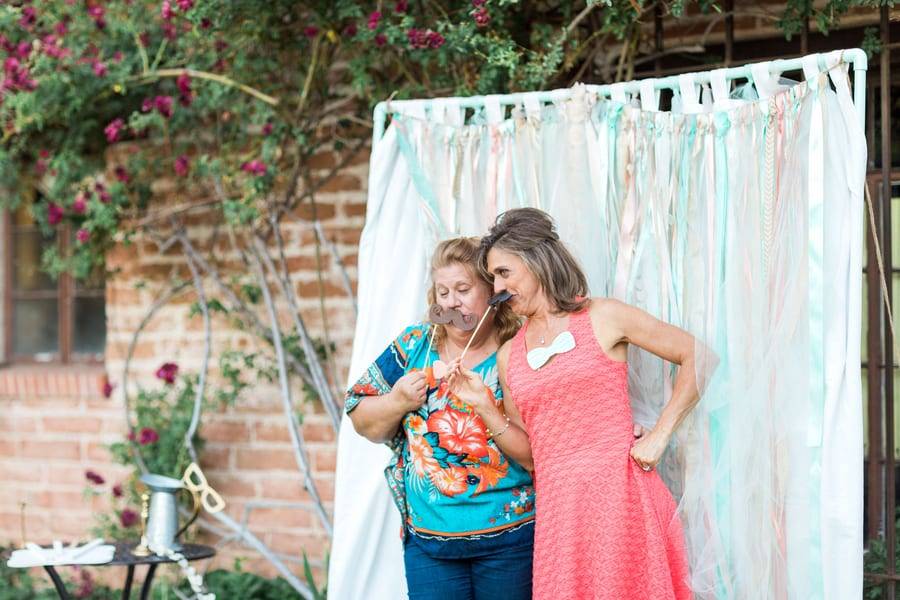 The Best Deals
A few days before the wedding, me and a bridesmaid drove up to Phoenix to the Arizona Flower Market. They had SO MANY OPTIONS you could buy them in bulk and were very helpful. Some flowers I wanted weren't quite in season, but I found beautiful flowers I didn't even know about for a fraction the price of peonies and such. I spent about $350 and was able to make a giant bridal bouquet, five bridesmaid bouquets and a flower girl bouquet, five boutonnieres, ten aisle arrangements, ten table arrangements, and we still had enough extra to fill a ten gallon galvanized bucket! We were arranging flowers until 3am the morning of the wedding, but it was well worth it!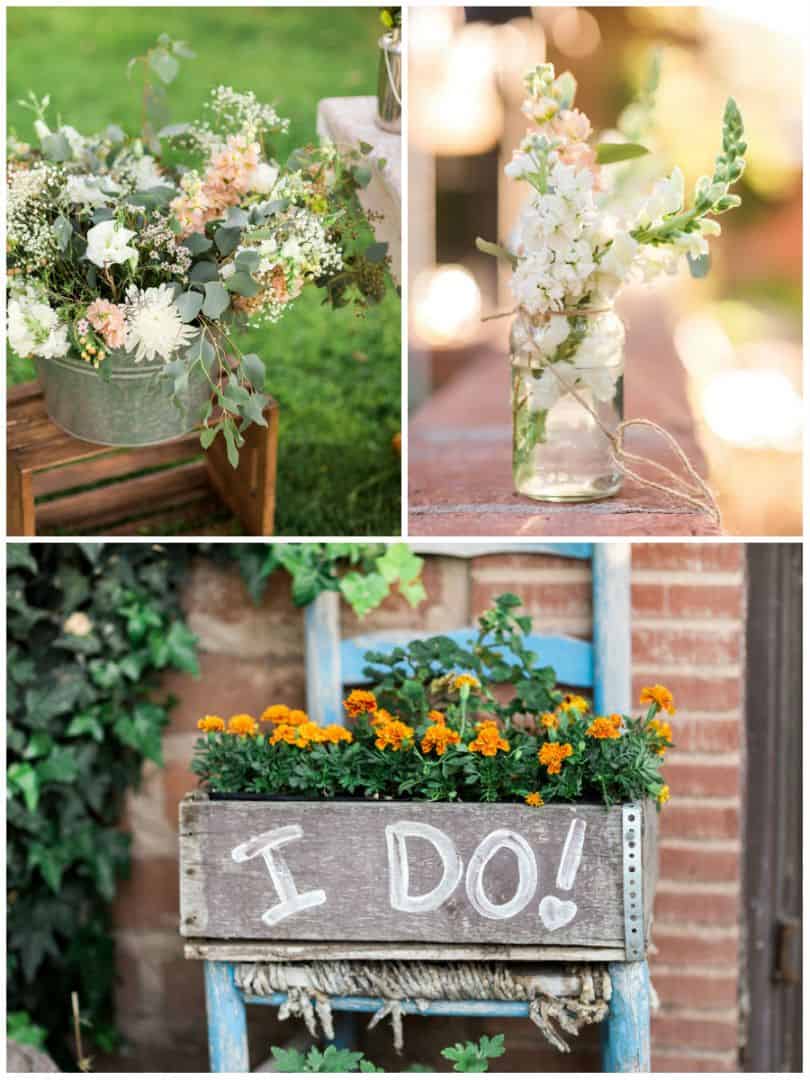 Food was another huge expense we lucked out on. My dad and grandma insisted on cooking for our 80 or so guests. The venue didn't have a kitchen so we set them up at my mother-in-law's church's kitchen and my mom bought a couple chafing dishes and heaters to keep the food warm. We had salad, pulled pork and chicken, bacon baked macaroni, and potato salad. It ended up being plenty of food and it was made with love.
The Bride's Advice
♥ Start early: We had a year and a half to plan. It gave us the time to research our vendors, cross check prices, and do most of the projects we (I) wanted done. I even had time to make ties for all of our men! I am so thankful we had that time. This also allowed me to find my wedding dress during a Christmas sale for only $200.

♥ Think outside the box: By DIYing a lot of projects, using my home décor as wedding décor, and borrowing from items from family we saved so much money! I used my own kitchen table as a sign in table, picture frames, mirrors, and lanterns I had as décor, and I borrowed this beautiful wrought iron bistro from my mother-in-law and put our photo booth props on it.

♥ Don't be afraid to ask for help! One mistake I made was believing I could do it all. We were stationed a few hours away from the venue and our friends and family so I didn't start delegating until late in the process. This resulted in some details I really wanted not being finished. In particular I wasn't able to finish the sign for our Polaroid sign in, so most of our guests didn't realize that they needed to take a photo of themselves and sign it. Later in the night we announced it and only then did some guests use it. The moral of the story is DELEGATE and ASK FOR HELP!
Money Matters
The total wedding was around $8000. We only budgeted for spending $6000, but thanks to my husband's wonderful parents who insisted on paying for the venue, we only spent around $4000. The venue was the biggest purchase at $4000, but it included all of the rentals, a DJ, beer and wine service, and they didn't have restrictions on noise or the vendors we used. We also splurged a bit on the photographer, but I'm so glad we did. She was so helpful and professional and she captured our day beautifully!
VENDORS
Photographer: Marie Cameron Photography
Second Shooter: Kimberly Gaiser of Lilie Photography
Event Venue: Agua Linda Farms