If silver is your color, why not incorporate it into your wedding? Silver looks absolutely fantastic with virtually any other color, so it's easy to find something that suits you perfectly. Take a look at some of these amazing color palettes including silver.
Silver, Plum and White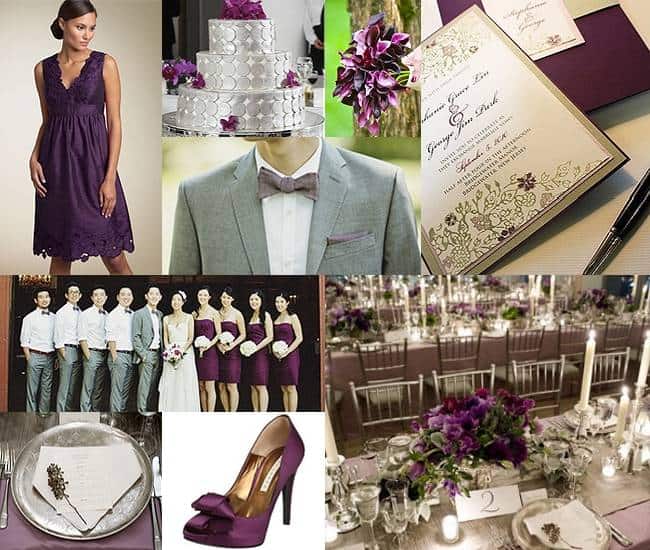 These colors have a very "royal" feel to them, and look absolutely fantastic together. The lighter, cooler silver contrasts perfectly with the richness of the plum color. This color palette is perfect for any season, but especially gorgeous for fall or winter.
Silver and Red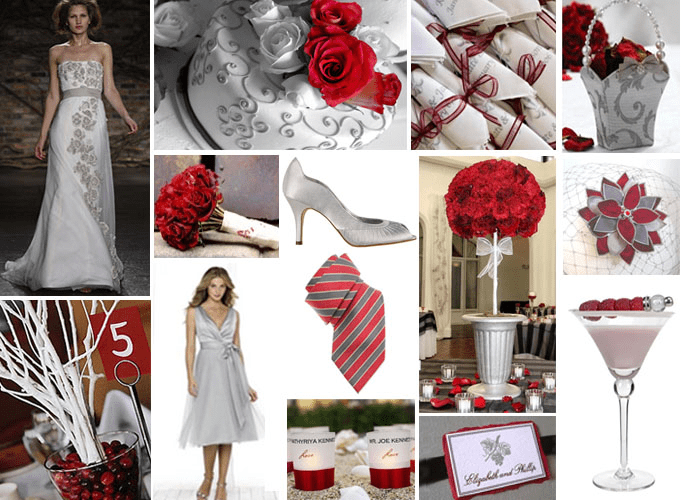 Silver and red are stunning colors together. They're absolutely perfect for winter or fall, and have a majestic feel to them. What's great about this color palette is that additional colors can be added in if you'd like – green, blue, black – all of these would look amazing with this color palette.
Silver and Black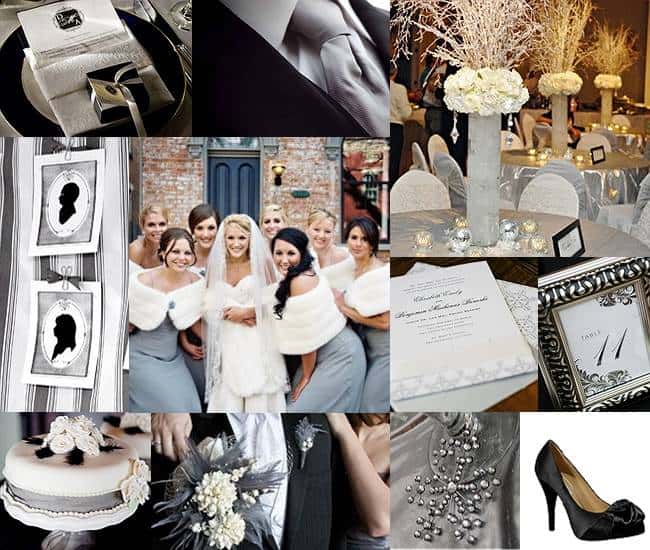 The silver and black wedding palette is absolutely striking. If you're planning a New Year's Eve wedding, this color choice is perfect. This is another combination that works well with virtually any other color added in as well. From purple to yellow to red, everything works with this palette.
These are just a few of the color palette choices you have when you want silver to be a wedding color. Not only does it go with anything, but it has a very elegant and majestic air, so it instantly makes everything look more expensive!