Christine and Steven had their engagement photoshoot in the neighborhood where they used to live. The couple shared tons of memories there which made it very sentimental to have their photos taken. They posed and smiled for the camera as they also enjoyed walking down memory lane (literally) and reminiscing the times when they first started dating. They also had fun including their furry little friends on their shoot which made for a homey and comfortable setting. If you're an animal lover like them, you'd be truly in-awe looking at the photos.
Click image to enlarge
Like. Click to Vote
>
Christine Clarke (Bride-to-Be)
What did you want to portray in your engagement shoot?
Our goal for the engagement session was to share who we are as a couple and our favorite parts of our lives together. We wanted the photos to shows us completely comfortable and happy. That's why we chose to include our pets in the shoot at home and then go to our favorite part of the city. It was easy to have a romantic engagement session when we were just enjoying being together at our favorite places.
Why did you choose the location?
The Fairmount area of Philadelphia was our first home together. It is such a beautiful neighbourhood with wide, brick side walks and tree-lined streets. It is also a hidden gem in the city – not many people realize that this area exists in North Philly. We discovered this part of the city when we were both students at Temple University. We loved to spend weekends walking around the neighbourhood, stopping in to local coffee shops, and having beers at our favourite bar. Having engagement pictures in this area meant so much more to us than taking photos in a random park. It was a wonderful opportunity to walk around our old home, remembering all of the amazing times we had together there.
What inspired your outfits for the engagement session?
Our outfits were inspired by the season and the fact that we wanted to be casual and comfortable throughout the shoot. Steven and I both love fall for its cool days and the changing colours of the trees. We wanted to show that we were enjoying a beautiful fall day through clothes that are typical parts of our wardrobes, instead of stereotypical fabrics like tweed and flannel. Even though we didn't find any bright orange trees in the city, our outfits seemed to fit the time of year and location perfectly.
Jessica Cooper (Photographer)
How did you tell the couple to feel at ease with all the posed shootings?
I really like for my couples to appear natural and most importantly comfortable. I give them a few simple posing tips at the beginning of the session. I love to loosely pose them and give them a few prompts like, tell her a joke, this gets them laughing and that's how I get that genuine smile and beautiful candid moments.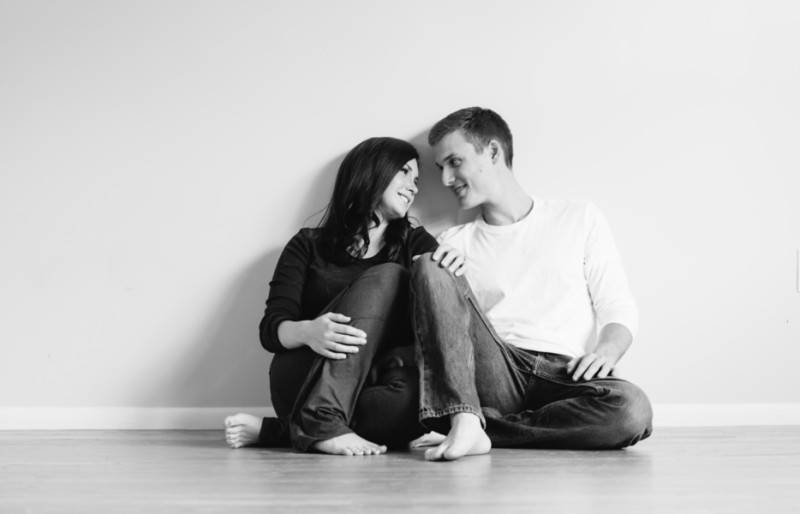 VENDORS:
Photographer: Jessica Cooper Photography