'Tis the season for beautiful outdoor weddings! It can be a challenge to find the right kind of shoes to wear in a natural setting. You don't want to be sinking into the grass or caught under-prepared in the case of rain! I've put together some tips to help you ace your choices on outdoor wedding footwear.
If You Go With Stilettos Purchase Heel-Protectors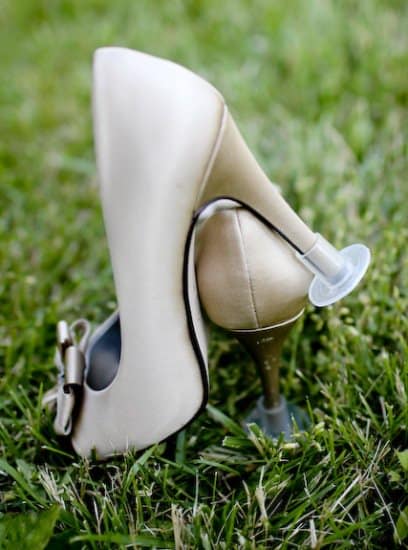 A stiletto's heel is narrow and will easily sink through the grass. In order to walk gracefully down the aisle, you should prepare in advance by purchasing a little piece of hardware that will help you stay above ground.Two popular brands are Clean Heels and SoulMates.
Have A Rainy Day Alternative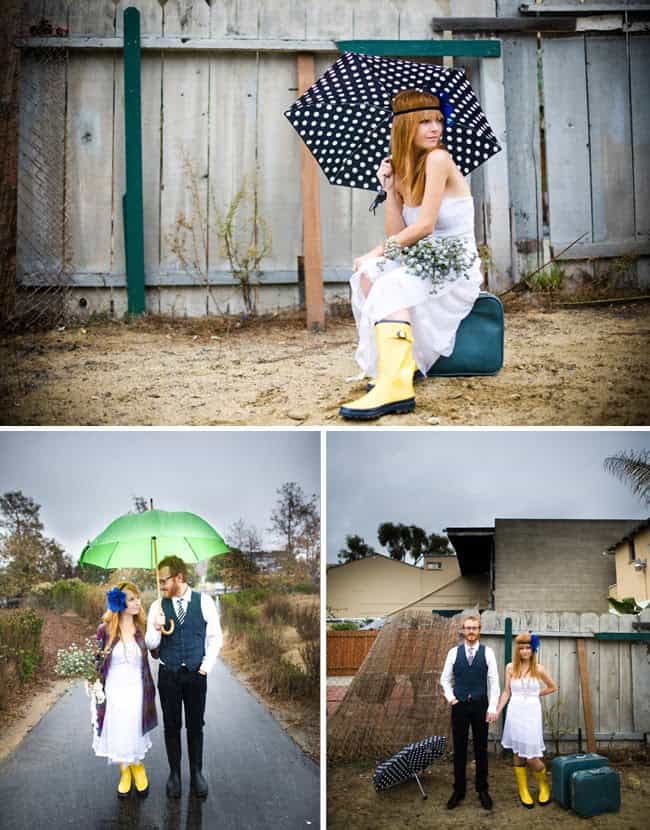 I won't repeat the "R" word, but you know the wet-stuff-from-the-sky that we're talking about. Be prepared for puddles by having a new, shiny pair of bright rain boots on hand. They will make for some cute pictures as you walk to your wedding location, and you can change into your beautiful wedding-day shoes when you get under shelter.
If You Want Height Don't Dismiss The Wedge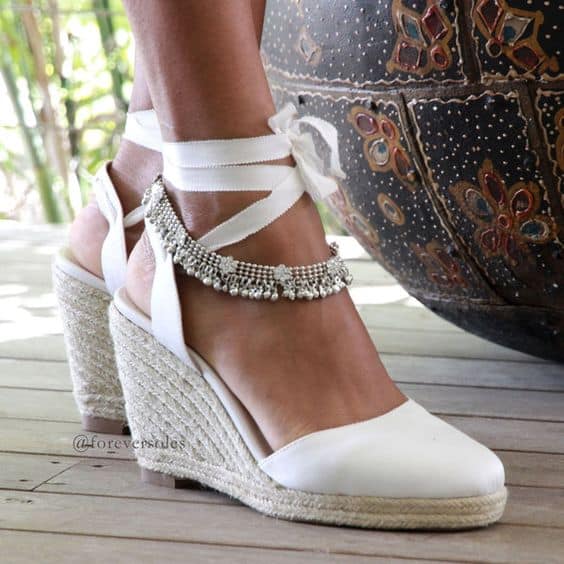 If you know that you want to wear heels, but are not attracted to buying heel protectors, think about going with a wedge heel. This type of she offers a flat platform as the base, and so will not sink into grass or trip you up around rocks or uneven ground. A wedge offers stability and height.
Think Like A Photographer: Let The Scenery Compliment You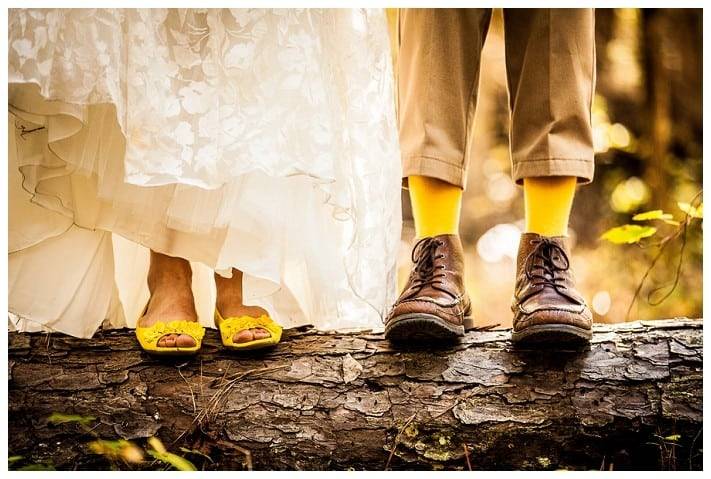 What colors will most eye catching in your natural setting? Will you be by aquamarine water or a field of blooming lilacs? Channel your inner artist and think about a color pallet. Your dress is most likely going to be white, but your shoes can bring out any accent in your setting that you feel especially appealing. Beautiful green trees, soft pink roses, or golden autumn leaves could be a stunning backdrop to your outfit with the help of your shoes.
You Get To Choose: Vintage Or Modern?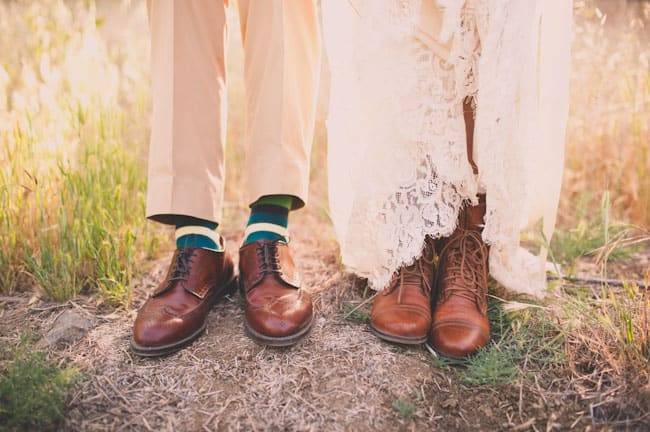 Nature is timeless. Within a natural setting, there is no outside force deciding the culture. Some settings, like quaint gardens or wooded fields, actually create a 'back in time' feeling, and you can capture that in your wedding attire. Embrace the timeless qualities of your venue and opt for whimsical vintage shoes that are as old as the trees, pastures, and stone walls around you.
Express Yourself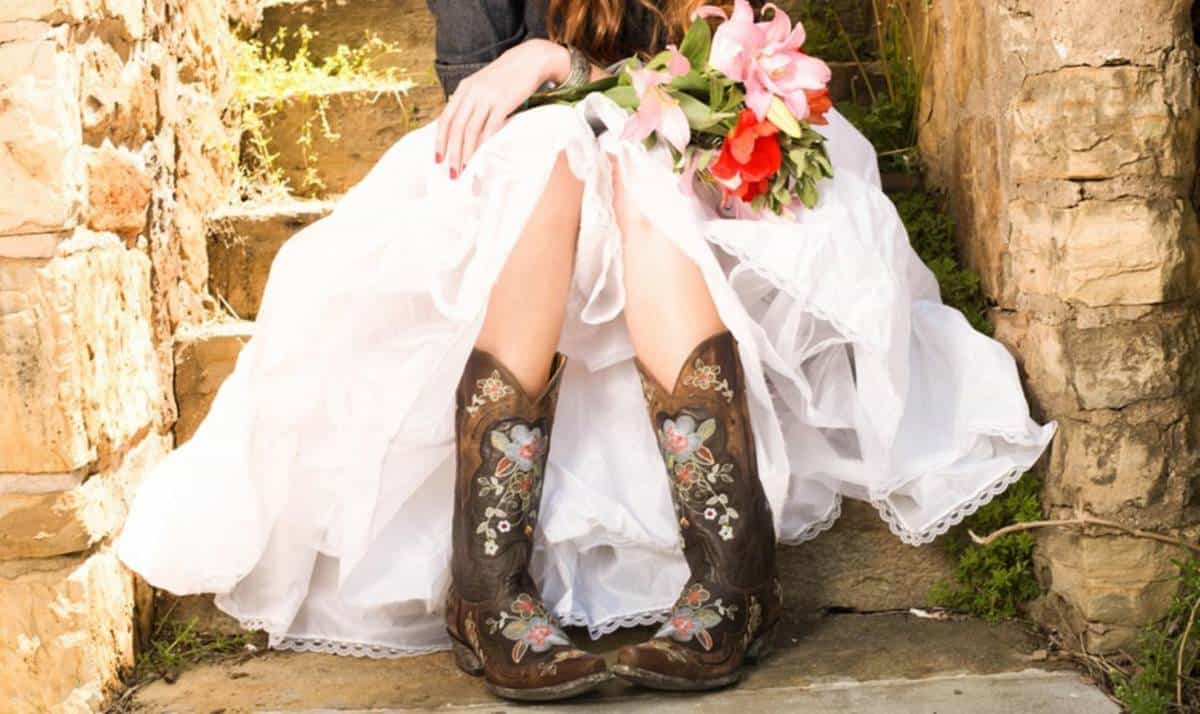 You are so unique and beautiful. There is no one in the world just like you. As you celebrate your big day, express yourself. Everyone at your wedding loves the things about you that make you different. Add in some of your own personal style through your choice of shoes. You can even transform plain shoes to make them unique with ribbons, interesting shoe clips or anklets.
Have Some Fun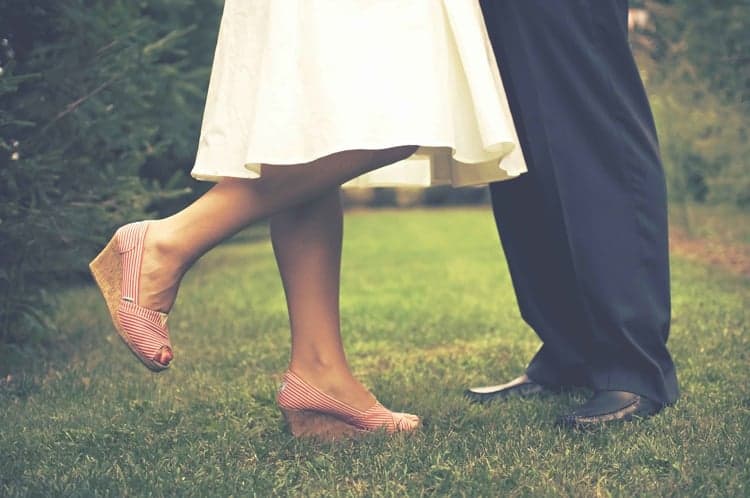 If you are planning an outdoor wedding than you are already in the spirit of a fun, lively, and creative gathering. Placing your guests, your ceremony, and your betrothed in a venue without walls encourages freedom, movement, and non-conformity. The dress-code is up to you to decide. Embrace the spirit of fun and liveliness in your outfit, and pick shoes that make you feel happy!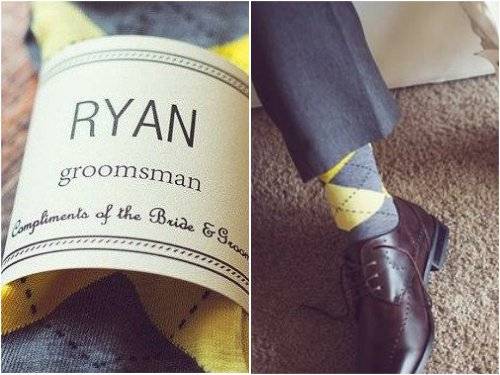 Beautiful green trees, soft pink roses, or golden autumn leaves could be a stunning backdrop to your outfit with the help of your shoes. Get your groom in on the fun and have him wear brightly colored socks.
I hope that these tips helped you narrow down your choice of wedding day shoe! Outdoor weddings bring with them a unique set of considerations when it comes to footwear. Don't get caught in the wrong shoe! It's one thing to try on a shoe in a store, but a whole new thing when it comes to walking in a natural setting. Do you have any other handy tips to share? Please leave a comment below!