Happy Friday! This week went by fast and Inspired Bride would like to end the week by giving you ideas on what you can give to your bridesmaids to show them your appreciation.
After months of planning and seeing how hard your bridesmaids worked to turn your dream wedding into reality, now you're faced with a new question in mind, what to give them to show how much you appreciate all their help. I looked for some ideas at american bridal wedding gifts, but I was lucky enough to be able to go back to The Philippines and Hong Kong a few months before our wedding and I used that time to look for ideas on what to get them and save at the same time. While looking for ideas, I kept a few things in mind; something that they can use at the wedding and even after the wedding. It's important to me that it's something they can use after since most of the gifts I've gotten as a bridesmaids are things I still use today. Wouldn't it be nice that years after your wedding your bridesmaid can still use that gift and remember your special day?
Below are some great gift ideas:

Every girl needs a toiletry bag. This will come in handy for that night before the wedding at the hotel and for any of her trips after that.
For those mornings where a cup of coffee is the only thing that will wake her up without having to line up at Starbucks.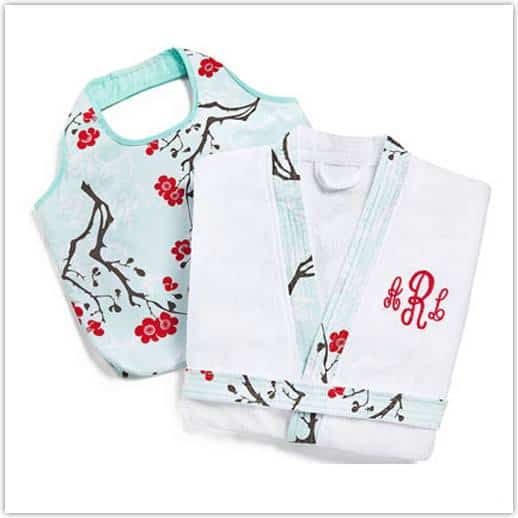 This tote and robe will make you want to go to the spa with your girls. This would be perfect to give to your bridesmaids as you enjoy a peaceful day at the spa before the wedding.
Images from