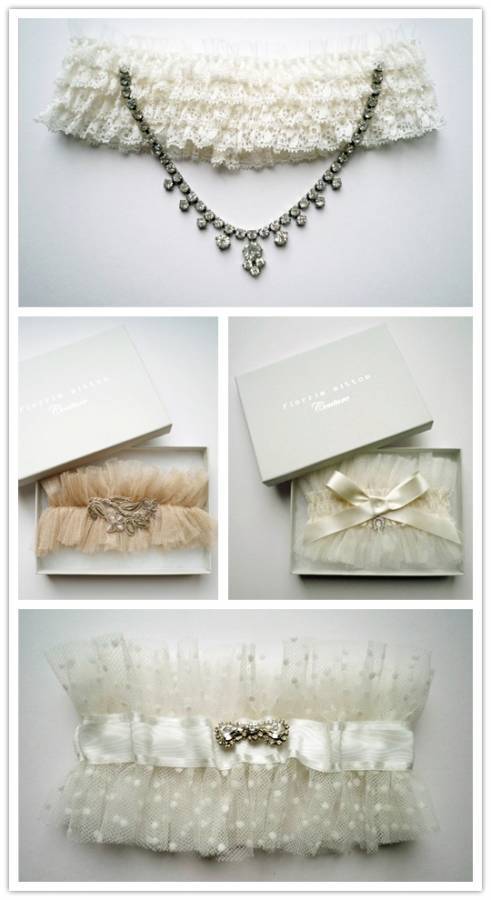 Claire was kind enough to send me an email about Florrie Mitton Couture, her line of garters. I think they're absolutely perfect for a vintage style wedding or for anyone looking for a way to feel more glamorous (on the sly – for the most part anyway!). I love how they feel nostalgic and romantic but also have a timeless beauty about them. Check out all of Claire's gorgeous pieces on her Etsy shop.
Edited to Add: Hey guys, sorry, this was supposed to be scheduled for today but I realized just now that it was accidentally set for tomorrow – so I'm setting it to publish right now. Sorry if you were looking for something earlier! Better late than never, right?
Images from Florrie Mitton Couture.