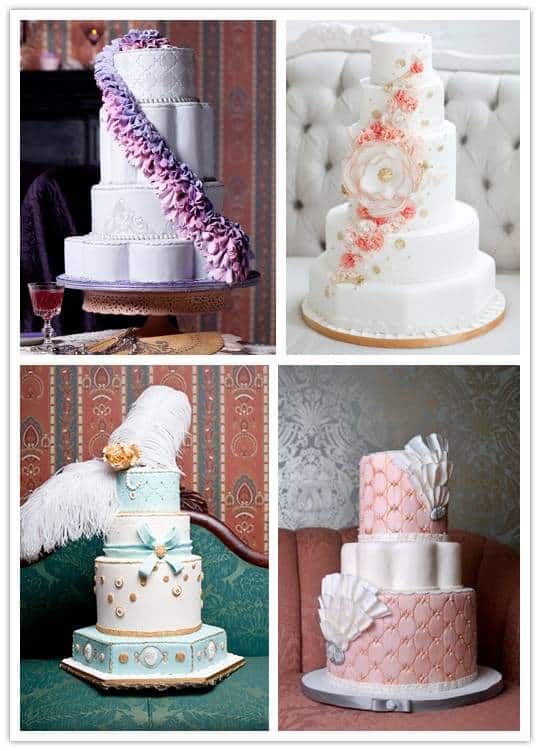 My husband Devon's birthday is today, so I figured I'd celebrate by featuring a cake designer that's relatively new to me.
Lori Hutchinson, the designer behind The Caketress, is quite a remarkable artist. Not only are her cakes impeccable, but I love the way she uses her materials in a completely unexpected way. Each cake is incredibly stylish and unique. When flipping through her portfolio, I was immediately struck by her use of debossing the fondant to create interesting texture and pattern. What really stood out and impressed me the most was the use of fondant as though it were fabric – many of the cakes had interesting folds, drapes, pleats and ruffles that created a truly unique signature design element. Take a look at some of the other amazing work Lori has done, either on her website or her blog.
Images from Rebecca Wood Photography and Rowell Photography for The Caketress.