Wedding traditions are a sacred thing. Many cultures have traditions they prefer to follow—they make ceremonies feel official in the eyes of their ancestors. Whether it's in a church, temple, or mosque or involves breaking a glass or providing the bride's parents with a gift, there's a multitude of traditions that make weddings unique and culturally significant.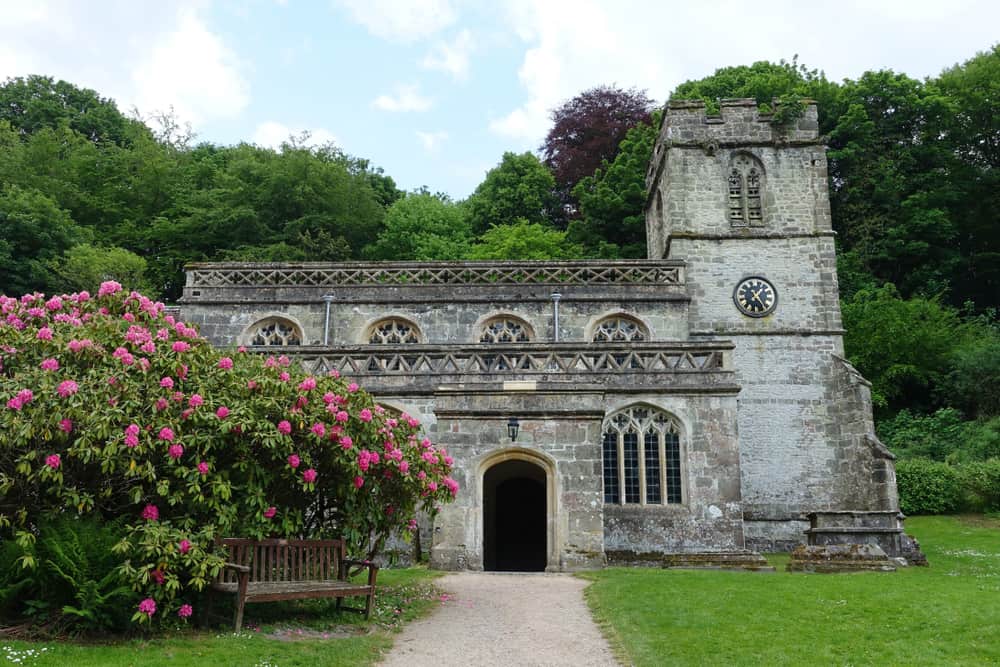 When it comes to British weddings, the first things that might come to mind are the many marriages of Henry VII or the thought of a Great British Bake Off winner making a premier cake for the reception. But there's more to it than just that. English weddings are full of rich, fun traditions that make the big day exciting.
Unsure how you or your bride can celebrate your English heritage? Don't worry. We've got you covered with the following ideas.
Hen dos and stag parties can be wild.
Ah, the bachelorette and bachelor parties. Wild times for newlyweds to party up and have a hazy night they may or may not remember. The Brits do the same, except they call them stag parties (bachelor) and hen dos (bachelorette). They usually involve partying in London, Liverpool, or some other European city, with a night full of a lot of food, alcohol, music, and more.
Pop it off with some fizz.
Mimosas aren't just for brunch. The Buck Fizz is the British take on a mimosa, made in various ways: grenadine, lemon juice, and rum; orange juice, apricot brandy, champagne; 1:1 of champagne and orange juice. These are traditionally drunk on the morning of the wedding, as the bride and groom prepare for their big day. They just have to make sure they don't have too many before the ceremony, as that, paired with the drinks at the reception, might lead to a troubling situation for the bride's mother.
Start early.
American weddings tend to have a later start, running from the afternoon to late at night. However, the Brits like to start midday. Most British weddings will start around noon, where guests are able to have a full day of celebration while still getting to bed at a decent time.
Dress in white.
The white wedding dress is a particularly new fad. Standing for a symbol of purity, it's a simple way to show commitment on the big day. However, this wasn't often the case. Historically, women would wear their best dress, whatever the color. Red, green, blue, black, brown, yellow: Whatever the color, it was a way to show that they were pulling out no stops on their big day.
How big is your hat?
Americans love to wear large hats when it comes to the Kentucky Derby. Otherwise, it's baseball caps year-round. The Brits love to wear their hats when it comes to any celebration, especially weddings. Women especially love to wear the biggest and brightest hats of all, as shown by British royalty fascinators.
Give up the bride.
It's a common tradition for the father of the bride to give his daughter to the groom. What's the point of this tradition? Back in the day, daughters were seen as the property of their fathers. Upon marriage, they would be literally sold to the groom, as they were a home laborer being sold to someone else. However, it's taken on a different significance in recent decades, so it's not quite as politically incorrect as it once was.
Include old and new.
There's a well-known wedding saying that goes "Something old, something new, something borrowed, something blue, and a silver experience in her shoe." This poem has been taken seriously by some, and many take it superstitiously. No, this doesn't mean your wedding is going to be haunted by ghosts, but it's the belief that a good marriage requires the above poem to be followed at all lengths for future prosperity.
What does it often look like? Something old could be a childhood toy given to the bride by her mother; something new could be a piece of jewelry given on the day-of; something borrowed could be a necklace offered for the day; something blue could be a set of earrings or a blue bridal garter; finally, a silver experience in the shoe often consists of placing a small silver coin into the bride's shoe prior to her dressing for the ceremony.
Men might go for the kilt.
The groom doesn't have to go for the tuxedo if they don't feel like it, especially if they're at all Scottish. That's where the kilt comes in. It's a comfortable form of wear that allows the men in attendance to rep their Scottish pride. However, it's their decision whether they want to wear anything underneath the kilt. We do recommend it for anyone who likes to kick their legs while dancing, though.
The wedding rings are important.
The trading of women's and men's wedding bands goes back a long way—as far back as ancient Egypt. The tradition has continued for the British, just the same as it has elsewhere around the world. Unlike a pinky ring, weddings rings are worn on the ring finger (right next to the pinky) of the left hand, as it is seen as the vein of love (called "vena amoris").
Celebrate with a full English breakfast the next morning (you'll need it).
A good British wedding involves a lot of drinking—sorry, but it's all part of the celebration. All that alcohol requires a greasy, filling breakfast to soak it up. A full English or fry-up is required for the day after. What's a full English breakfast look like? Fried sausages, eggs, bacon, hash browns, mushrooms, tomatoes, and bread, as well as baked beans and a cup of tea (or coffee, if you so choose). It's filling, but it's necessary after getting legless.
Everyone Will Be Chuffed to Bits
Put your heritage on display and make the most of your wedding ceremony and reception. Take on all the traditions of a classic English wedding and have as much fun as you can with your bride-to-be and all your guests.