Hello, folks! Today I have the pleasure of sharing a shoot with you that a bunch of my very talented vendor buddies and I put together for Southern Weddings Magazine. It's an especially memorable shoot, not only because of the people I worked with or the opportunity it presented to us, but because literally an hour before this shoot started, we were faced with torrential rain, lots of thunder and lightning, and tornado warnings. Bet you'd never guess based on these lovely phoots! It ended up being a lovely – and by lovely, I mean very hot and sticky – day and we were delighted with the results!
Inspired by the Kentucky Derby, Shauna Younge, Jonny and Michelle of Paper Antler, Amy Hardy, and Dani of Studio Fleurette helped me craft a beautiful design for this shoot using award ribbon shapes, equestrian motifs, and some silver vessels that subtly reference mint julep cups. Speaking of mint juleps, how adorable of an idea is our mint julep limeade favor? Topping it all off with an amazing derby-inspired hat and sweet-as-can-be (and warm weather friendly!) dress from BHLDN, our shoot aimed to be a whimsical nod to a Southern staple, and I think it turned out splendidly!
PS: love the flag drink stirrers? I'm sharing the tutorial today on Somewhere Splendid.
PPS: want to see more? Check out the Southern Weddings online gallery of our shoot!
Special thanks to rentals provider Lime Canary Vintage Rentals, model Joy Phillips, hair stylist Brittany Moreland, makeup artist Jody Olson, favor bottle provider Specialty Bottle, washi tape provider Cute Tape, paper rosette provider Pom Flair, and program fan handle provider Perfect Stix.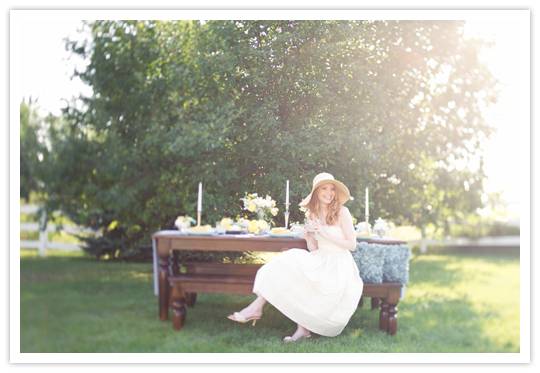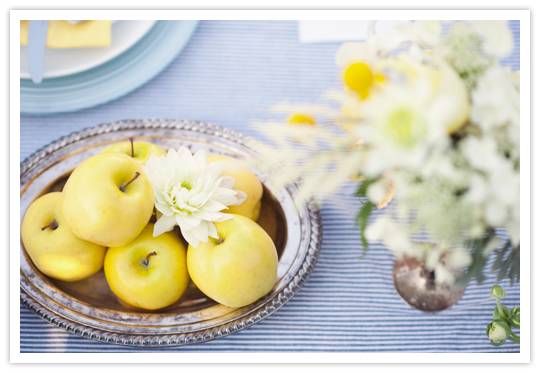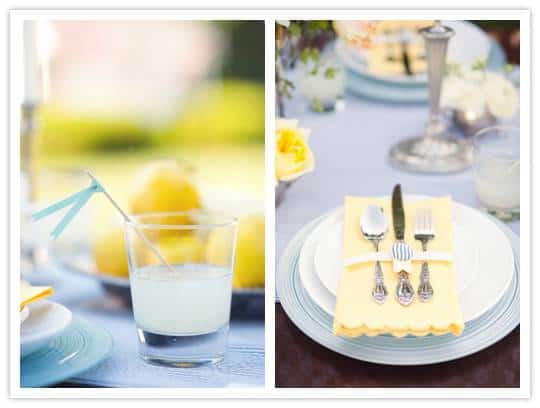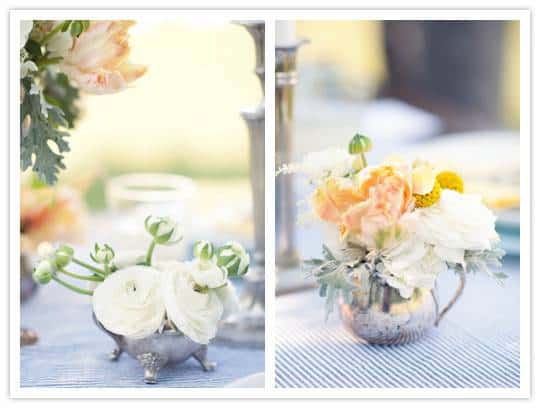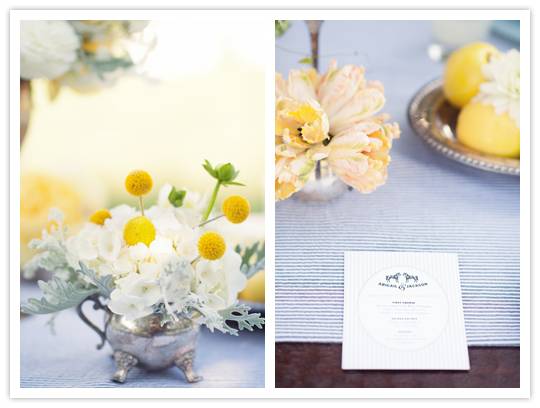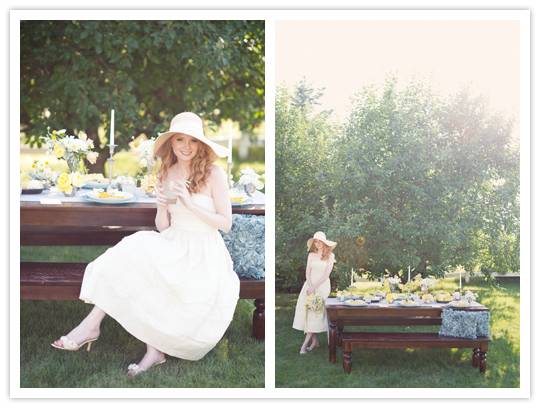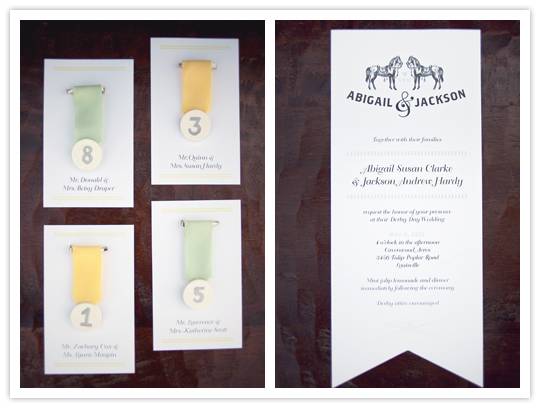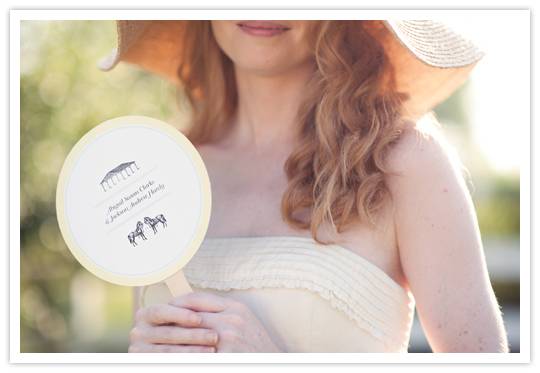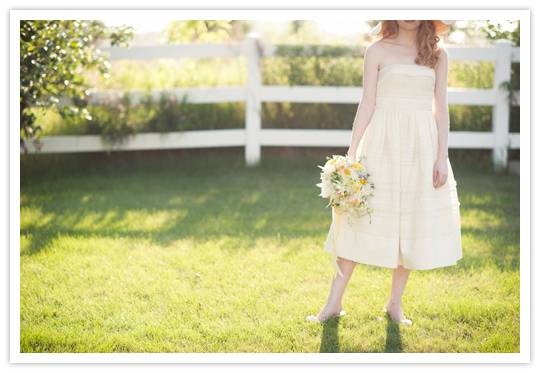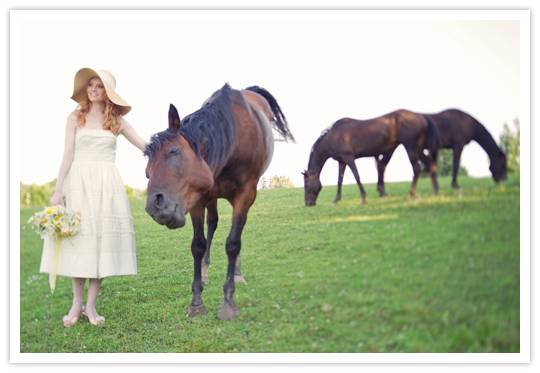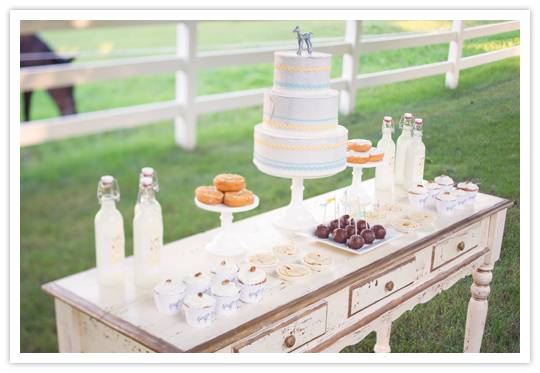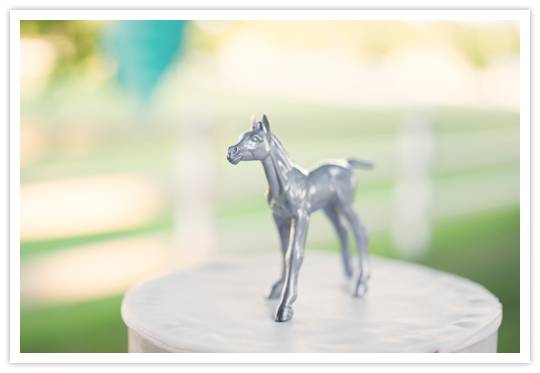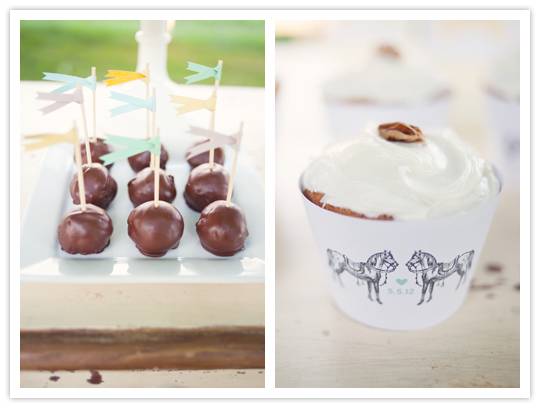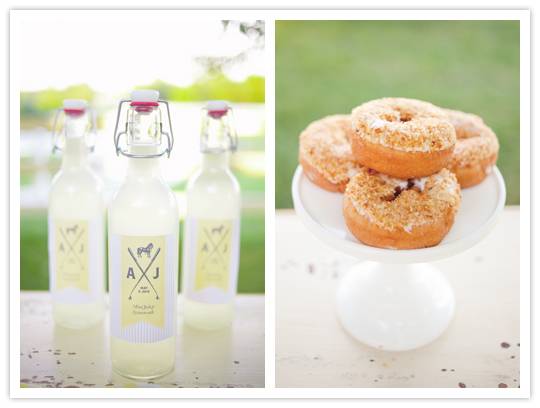 Styling: Maddy Hague of the Inspired Bride
Photography: Paper Antler
Floral Design: Studio Fleurette
Dessert Table: Shauna Younge Dessert Tables
Paper Goods: Amy Hardy
Model: Joy Phillips
Hair: Brittany Moreland
Makeup: Jody Olson
Rentals: Lime Canary Vintage Rentals
Wardrobe: BHLDN
Swingtop Favor Bottles: Specialty Bottle
Paper Rosettes: Pom Flair
Program Fan Handles: Perfect Stix
Washi Tape: Cute Tape