Following a request, the next in a series of posts on colorful shoes is orange. Yeah, so… orange shoes are hard! To get a wider variety of shoes, you'll probably have to go the dyeable route, unfortunately. However, here's a few options for something less traditional than your typical satin evening shoe.
Edited 1/29: Looks like stores are starting to get their spring looks in and – what do you know! Suddenly it's raining orange. While doing research for something completely different, I managed to find four more fabulous shoes! Enjoy.
from Zappos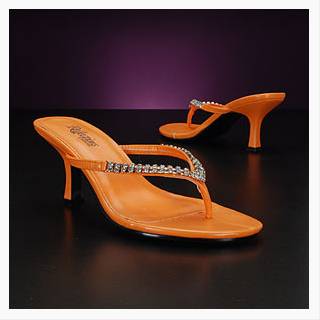 from MyGlassSlipper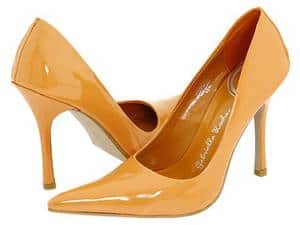 from Zappos
Brian Atwood from Net A Porter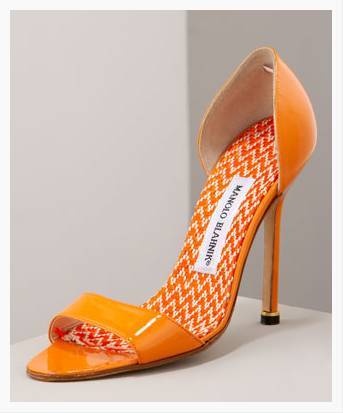 Manolo from Neiman Marcus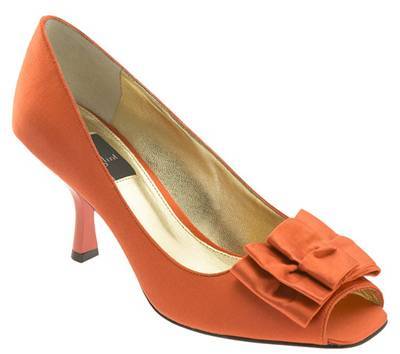 from Nordstrom
from Nordstrom

PS: I added another pink shoe to the last post – in case you didn't notice!