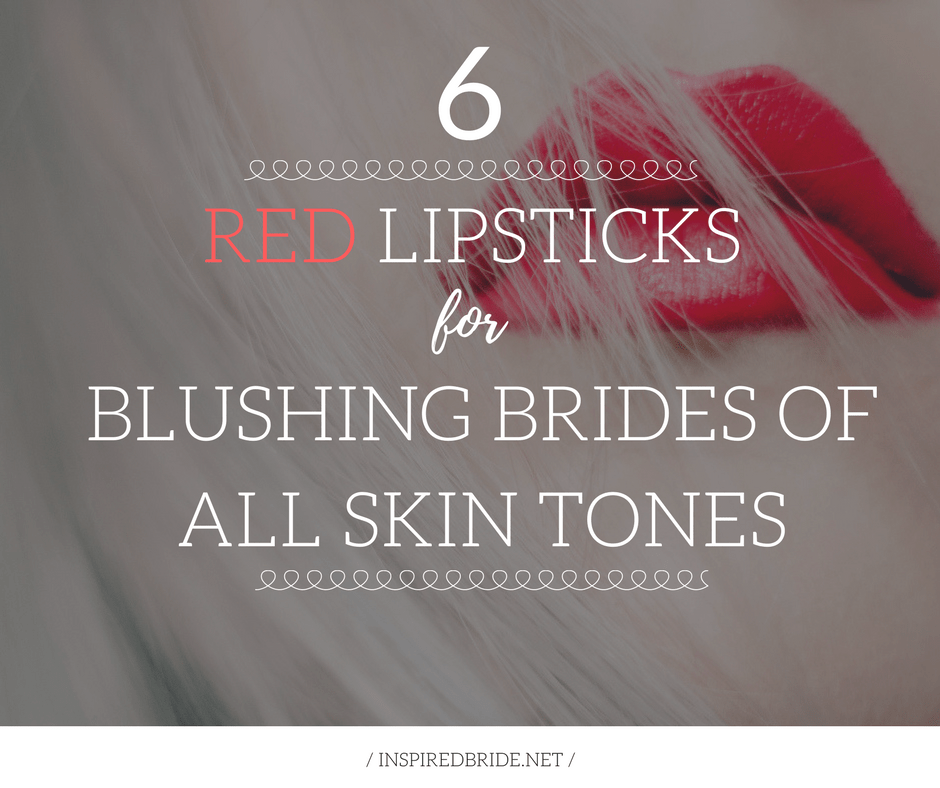 Making an impact on your wedding day can be accomplished by wearing the right shade of red lipstick for your skin tone. You are sure to enjoy the compliments that are coming your way as you walk down the aisle as a red lipstick bride. Here is a few of our favorite red lipsticks for blushing brides of all skin tones.
1. Fair/Light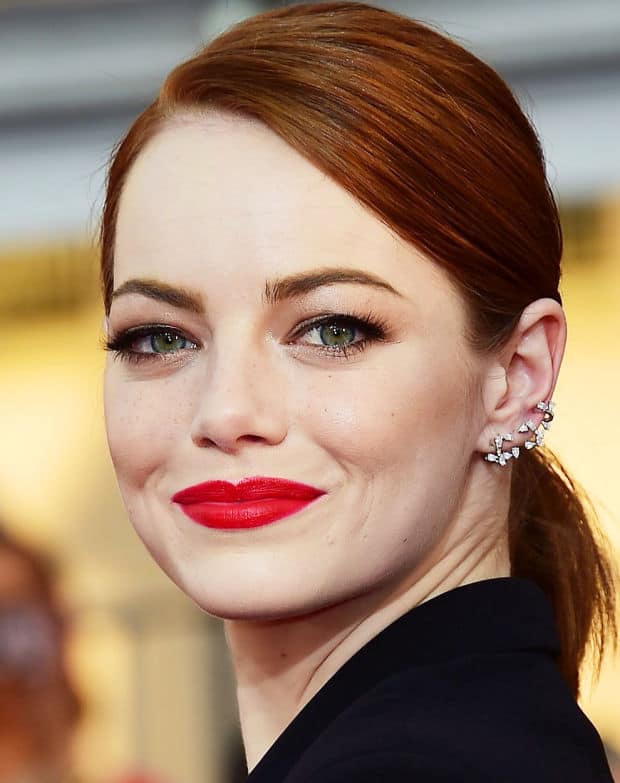 A cool-toned blue-based red is perfect forlight and fair skin tones. Bare Mineral's Full-Bodied Buxom Lipstick in Provocateur can be paired with a thin cat eye and loads of mascara for a sophisticated daytime look.
2. Medium
A true red will be a great pick for medium skintones. Givenchy Rouge Interdit Satin Lipstick in True Red is set to make you the center of attention in your wedding. Finish the look with a chic low bun for an effortless graceful style.
3. Tan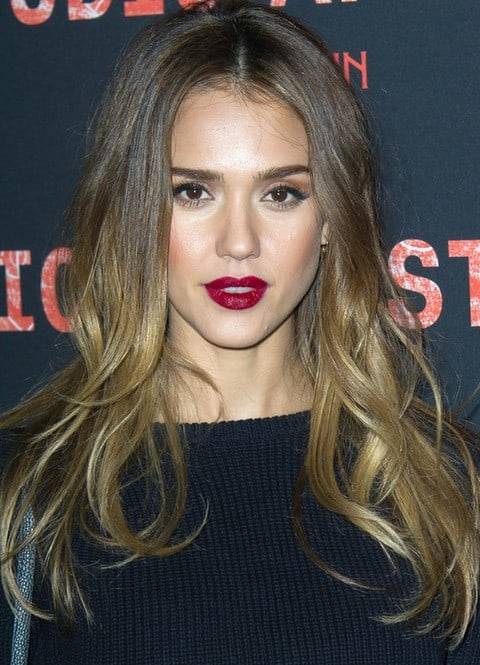 A berry red looks great with a girls with a lovely tan. Yves Saint Laurent Volupte Sheer Candy Glossy Balm in Mouthwatering Berry provides just the right amount of sheer berry color that will be fantastic with dramatic smoky eyes and fluttery lashes.
4. Olive – ULTA Lipstick Cherry Picked 202 (medium true red cream)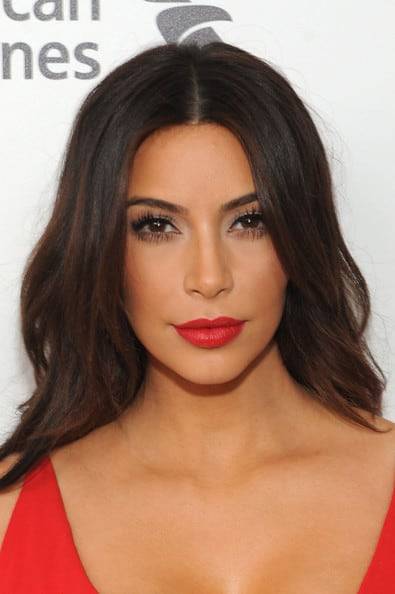 Bright cherry lips take center stage with olive-skin toned brides. At less than $10, Ulta Lipstick Cherry Picked 202 is a steal! Let your hair down in loose mermaid ombré curls and you're good to go!
5. Caramel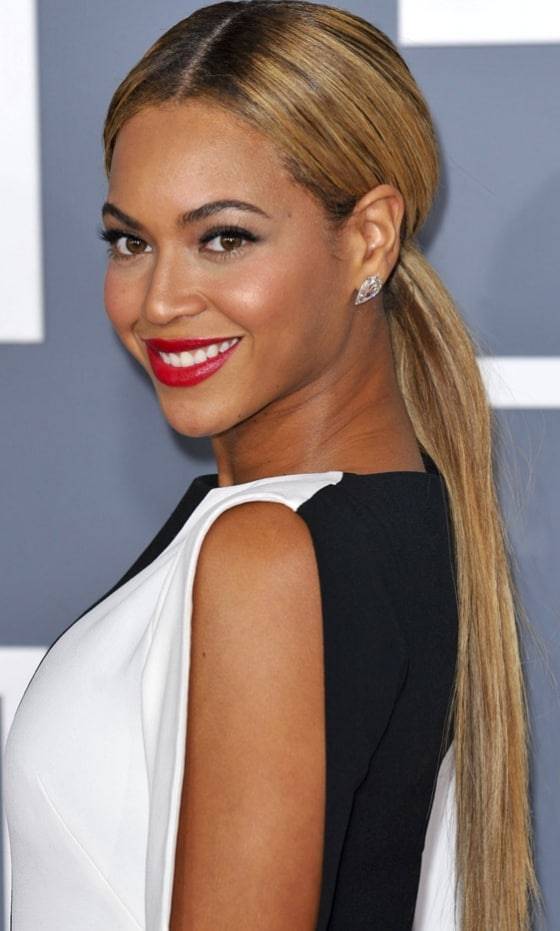 Caramel-complexioned gals can channel vintage Hollywood glam with a deep ruby red. Pull a Monroe with Giorgio Armani's Rouge ECSTasy Lipstick in Four Hundred. Pairing it with a short white halter flapper dress as your wedding dress is optional.
6. Deep
Dark-skinned beauties, rejoice! I have something special for you. Why not rock an orange-red lippie? Bobbi Brown Art Stick Lipline in Hot Orange will surely make you feel like a million bucks. Neutral eyes will pair nicely with this bold color choice.
Red lipstick is a fun, bold way to express your individuality on your wedding day. Whether you are hiring a professional makeup artist or doing your makeup yourself, picking the perfect red lipstick for your skin tone will make you feel like you're ready to take on your big day.
What's your favorite red lipstick shade? Let us know on the comments section below!