As I mentioned earlier, I spend a few days back in my hometown area (I'm a New Yawka, originally from Queens but mostly raised on LawnGisland on the South Shore – about 15-20 minutes from JFK) and had a very productive trip. Now that we're down to the wire, the wedding is all my trips are about, and one of the things I had the pleasure of officially ticking off my list was – drum roll please – hair and makeup.
This was actually my first consult, but Amanda Shackleton was exactly what I was looking for. As a photo art director professionally, I've looked through countless hair and makeup books and I was really impressed by her portfolio. She also does work for editorial, which is always a big plus because you know she has a lot of additional experience under her belt. I think the quality you get from an industry person is also a lot better than a salon, though anyone is free to disagree. My mom learned that the hard way after she went to two earlier consults – one woman who, after hearing that my mom's dress is green, stuck Crayola green eye shadow on her eyes. I'm sorry, but only a handful of people can pull off that look, and they're all under 21. (Sorry, mom.)
Long story short, my mom and I loved Amanda coming out of the consult and have booked her for my wedding. She's really sweet and did a fantastic job with both of us, and she was a patient little angel with my mother who came not knowing what she wanted. I was very happy to find someone that perfect that fit in our budget, so she's pretty much made me the happiest bride on earth right now! I'd definitely recommend her, but if you're not in the New York Metro Area, I encourage you to check out her book for inspiration – there's a great wealth of styles of both hair and makeup that can be really handy reference when you go in for your consult.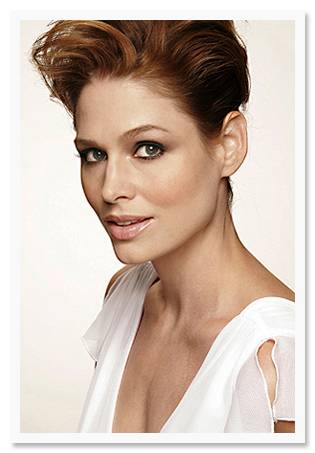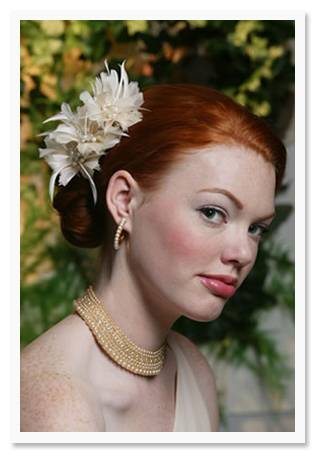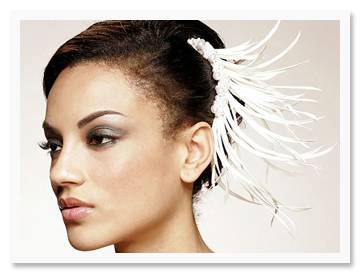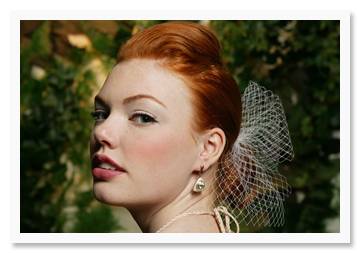 Images from Amanda Shackleton.