This is a sweet wedding in the mountains of Utah showcasing the cool personalities of two wonderful people, Rob and Katie. He is a huge Ravens fan while she likes calla lilies, hydrangeas and succulents. All these were elements of the day they united as husband and wife. Cheers, Rob and Katie! Here's to wishing that the both of you have a memorable and joyful life together!
Click image to enlarge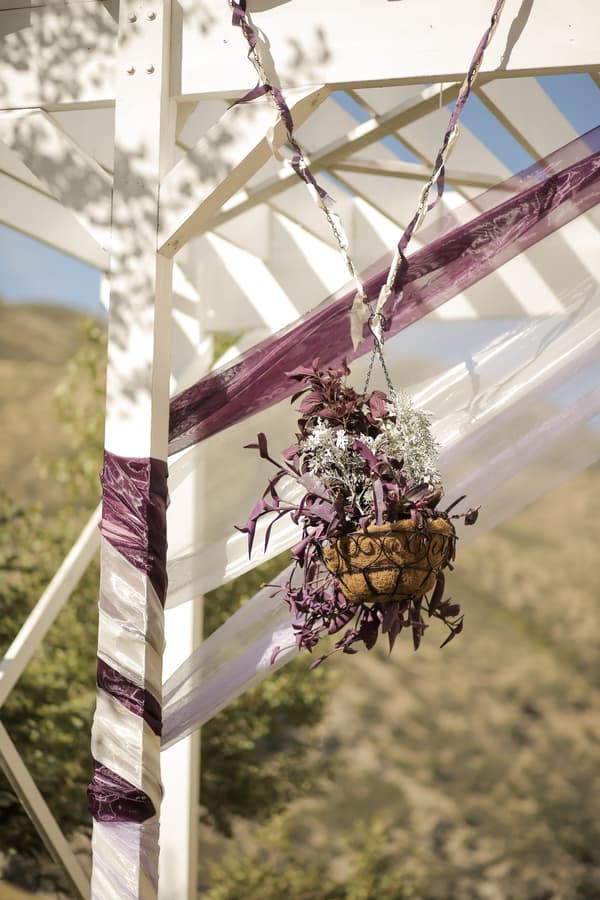 1

Like. Click to Vote
>
The Love Story
We met at a bar named Liquid Joe's. It was my first time ever going with a group of friends. One of my friends knew one of his friends so our groups started talking. I thought Rob was arrogant and when he asked for my number I said I'd give it to him later. Then snuck out to go home without giving it to him. Rob ended up asking my friend Erin for my number and she was drunk enough she gave it to him. He ended up texting me and asking me and some friends to come out to a bar and we purposely went to a different place. That same night he ended up showing up where we were. He told me I was a brat and I decided to go out with him.

-Katie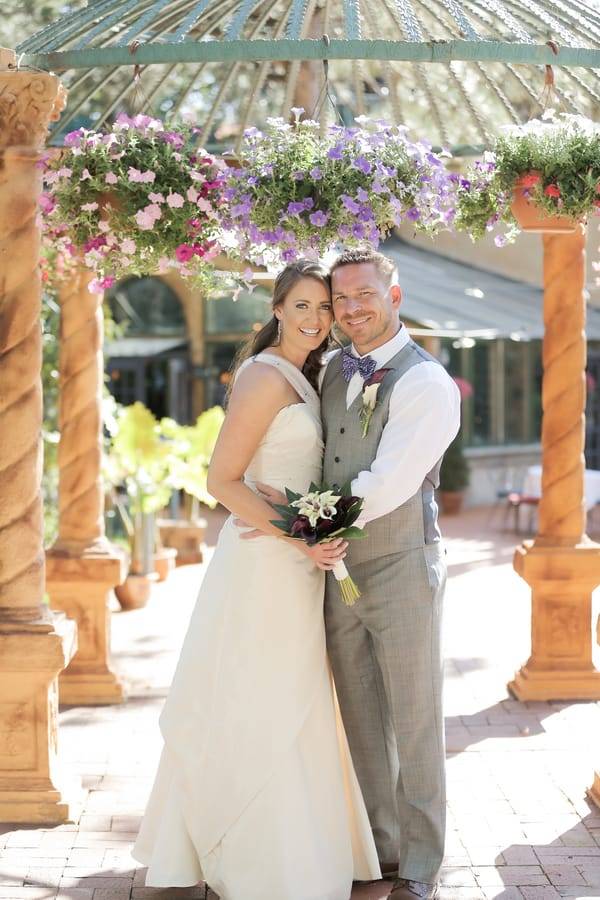 Extra Special Details
The bridal attire. The bride bought her wedding dress from a friend who used to sell wedding gowns but sold her store. It was altered by removing the halter straps, lowered it and added one better strap and some beading.
The wedding day outfits. The couple wanted something a little more casual since summer is hot. Rob is a huge Ravens fan and agreed to purple and gray as the color theme.

Even the ring has got a name! The ring is made out of a metal they created called vitalium. The name is being changed to cerridium.

Flower lovers. Rob, Katie and her mom planted flowers in May and spent the whole summer growing them for the wedding. The flower pots turned out beautiful!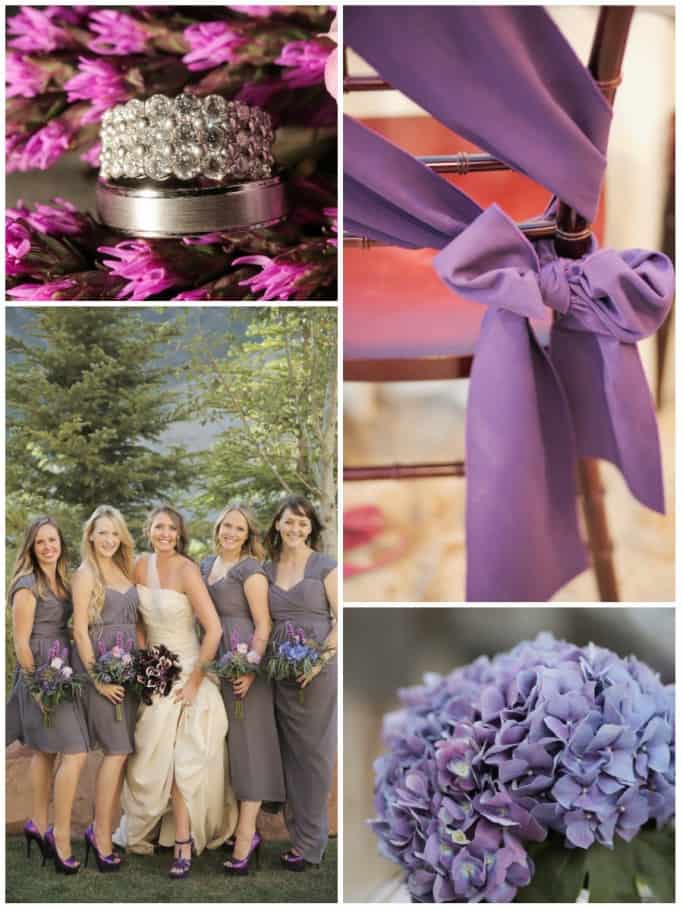 Ceremony music. They walked down to Taylor Swift's "This Love".

Favorite moments. Both the bride's grandmothers were there with her niece as my flower girls.

Do It Yourself (DIY) projects. Katie painted some crates and found a bunch of mirrors at flea markets or goodwills some requiring painting. She glittered a bunch of rocks to put into vases.
Something old, new, borrowed, blue. Katie's sister-in-law bought her a pair of "I Do" panties as something new. Her garter was the something blue and she was going to borrow her sister-in-law's veil but ended up never using it.
The color palette. Ivory, Purple, Grey.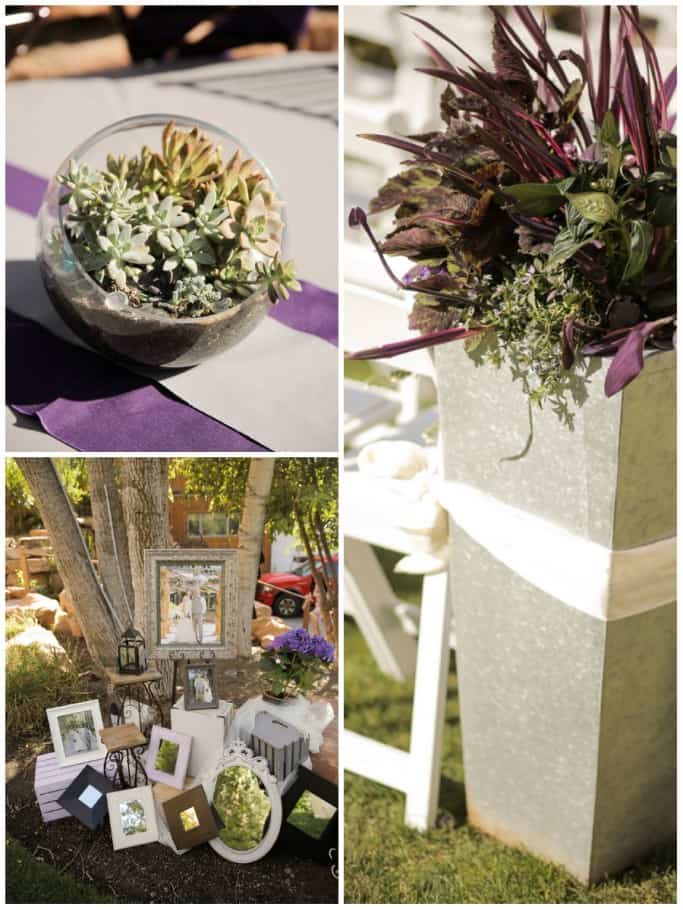 Tip From The Bride

Set up backup plans in advance.
VENDORS
Photographer:  Pepper Nix Photography
Bridesmaid Dresses: Alfred Angelo
Photo Booth Equipment: Couth Booth Photo Booths
Equipment Rentals: Diamond Rental
DJ: DJ Johnny Utah
Invitation Designer: Jaffa Printing
Reception Venue: Louland Falls
Tuxedo and Mens Attire: Men's Wearhouse
Cake Designer: Temptation Cupcake
Caterer: Cosmopolitan Caterer