Your wedding day is just four months away! Everything has been planned out – what you and your entourage will wear, where the reception will be held, and what food will be served. Basically, everything is prepared expect for one thing – your wedding favors. You still don't know what to pick because there are just too many choices. You want everything to be perfect down to the even the smallest details. You know your wedding will be one of the most memorable days of your life and you want your guests to feel that way too. You want your guests to remember your wedding for a long time, and you know you can achieve that through wedding favors. These are the reasons why you're careful in picking which wedding favor to give to your guests.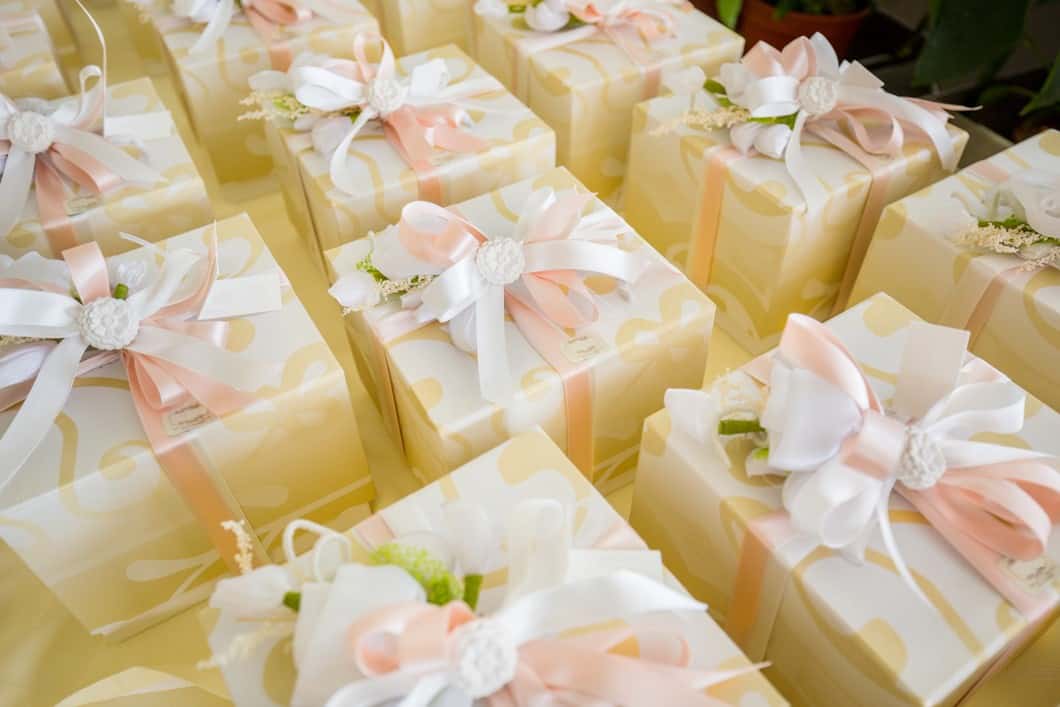 Picking the perfect wedding favor is no piece of cake. There are a lot of things to consider, and you don't want to make any mistakes. Your wedding only comes once in a lifetime, so you want to make an impact with your wedding favors. Read on to help you decide what type of wedding favors to give your guests.
• Stick to your budget: Weddings are expensive, for sure. There are a lot of things that go into this celebration, and this will obviously entail cost from you. While you're still deciding what wedding favors to give your guests, keep in mind your budget. Don't go overboard with the budget as you might end up compromising other essential things in your wedding, and you don't want that to happen. Check your local stores and scout for wedding favors that are perfect for your budget. If you have a friend who loves doing DIY crafts, show them what you initially want and then ask if they can do it for you. By doing this, you're not only spending less, but you can also help your friend financially.
• Give them something they can keep: Type in wedding favors your web browser, and you'll be bombarded with images of different wedding favors. You can use all of these as inspiration but remember that your wedding favors should be something that your guests would want to keep. Typical examples of wedding favors are kitchen utensils or decorative items. These favors will be used by your guests every day, so they'll be reminded of how amazing your wedding was. It's both functional and beautiful!
• Consider the color and theme: If your wedding has a rustic theme, you can give out candles in mason jars. If you're having a blue-themed wedding, you can give out favors in blue boxes. Whatever wedding favor you decide to have, make sure that it's appropriate for your wedding's theme and color. You don't want your wedding favors to be disconnected from the entire wedding set-up.
• Give something meaningful: You and your spouse-to-be are foodies, and you two met in a restaurant and later on decided to open up a restaurant together. If food played a significant role throughout your entire relationship, why not give it away as wedding favors? You can give your guests wedding favors which they can take home. Not only will this be extraordinary but it'll also be meaningful. It'll tell a story to your guests of how your love story grew.
Pro tip: If you're going for edible wedding favors, consider if these will survive without a fridge. Remember that the wedding and reception might last for hours, and you don't want your wedding favors to go bad even before you can give them out to the guests.
• Try them out: You'll be purchasing your wedding favors in bulk. Once you decide which ones to get, try them out first before handing these to your guests. If you've decided to give out edible wedding favors, taste them and assess if these are truly delectable. If you're giving away other items like mugs, check if it's durable and free from cracks. Don't inspect these just days before the wedding. It might be too late to have them replaced.
• Prepare extra: You can have the option of giving each of your guests wedding favors, or you can have it per couple. No matter how you do it, make sure that you order extra pieces. Your wedding might be filled with unexpected visitors (your aunt from another state or your long-distance best friend might decide to surprise you on the day), and you would want them to receive your wedding favors. Ordering 10-20 pieces more is reasonable just to make sure that every guest has something to take home. The extra pieces will also come in handy if some happen to break during transit. You also might want to hold on to some pieces as keepsakes.
• Include a sweet note: Since this is your wedding, you have the liberty to choose what wedding favors to give out. Everything is all up to you. But no matter what you choose, don't forget to add a sweet note. Use this note to thank your guests for coming and celebrating with you. Show them how you appreciate their time and support for your marriage. These little sentiments will be appreciated by your guests.
It's understandable that picking out a wedding favor might so much time. Good thing there are websites like this one here to make the process easier when you want to give beautiful gifts. You want your wedding to be as flawless as possible, that's why you're careful with your decisions. After reading suggestions from this article, you know now how to make your wedding favors perfect.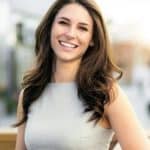 Danielle Hanson
Danielle is a loving and caring person who runs a successful at home business. She currently writes for relationship blogs such as The Eternity Rose and in her spare time she enjoys horse riding and living life to the fullest.