Olivia Bottega just announced their new bridal gowns collection – Devotion, a totally new and fresh look at classic wedding dresses. The Devotion collection is created by a leading designers team, top fabric producers in the world, and of course, inspired by brides, as the CEO claims. The Devotion collection is a brand new way of celebrating marriage and offers the new era to the bridal world.
"We wanted this collection to be devoted to love, to feeling sexy, to be bold and fearless," says Anastasia, CEO at Olivia Bottega. "We are always inspired by brides wearing our dresses, and we just wanted to make something brand new, something that wasn't created before".
Features and benefits of The Devotion collection include a wide range of showstopping wedding dresses, such as black satin wedding dress, unusually cut mermaid silhouettes, charming and huge bow ties and tons of sparkles.
The Devotion collection is already available at the official Olivia Bottega website, with a very affordable price range. For more information on The Devotion collection, visit oliviabottega.com.
The dress holds your waist tight and then gently cascades down your hips and legs and prolongs as a delicate train on the very floor, leaving an absolutely sexy front leg slit for the bravest of them all. Perfect white, even silverish shade will definitely sparkle up your eyes and make you feel one of a kind, what a dream coming true.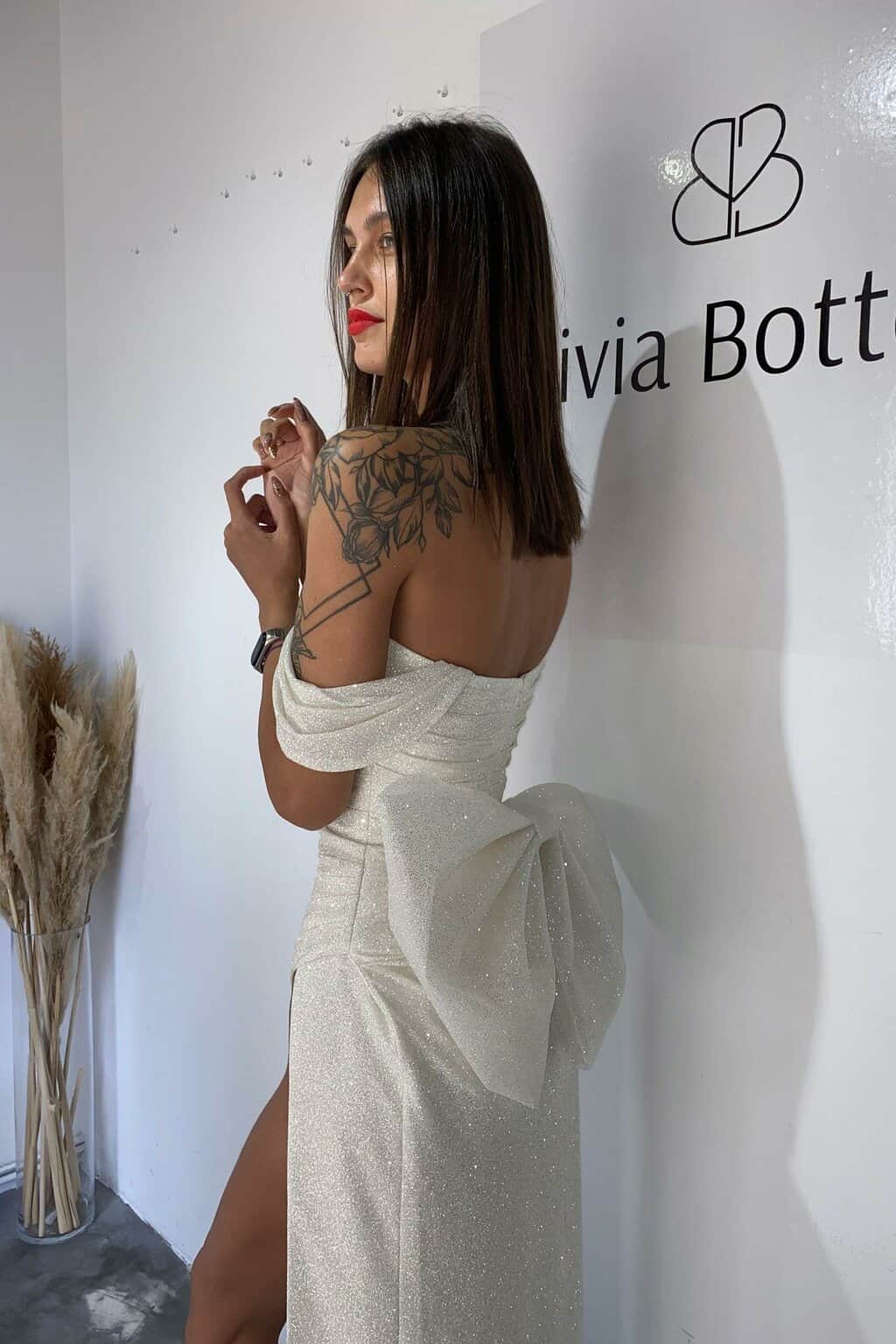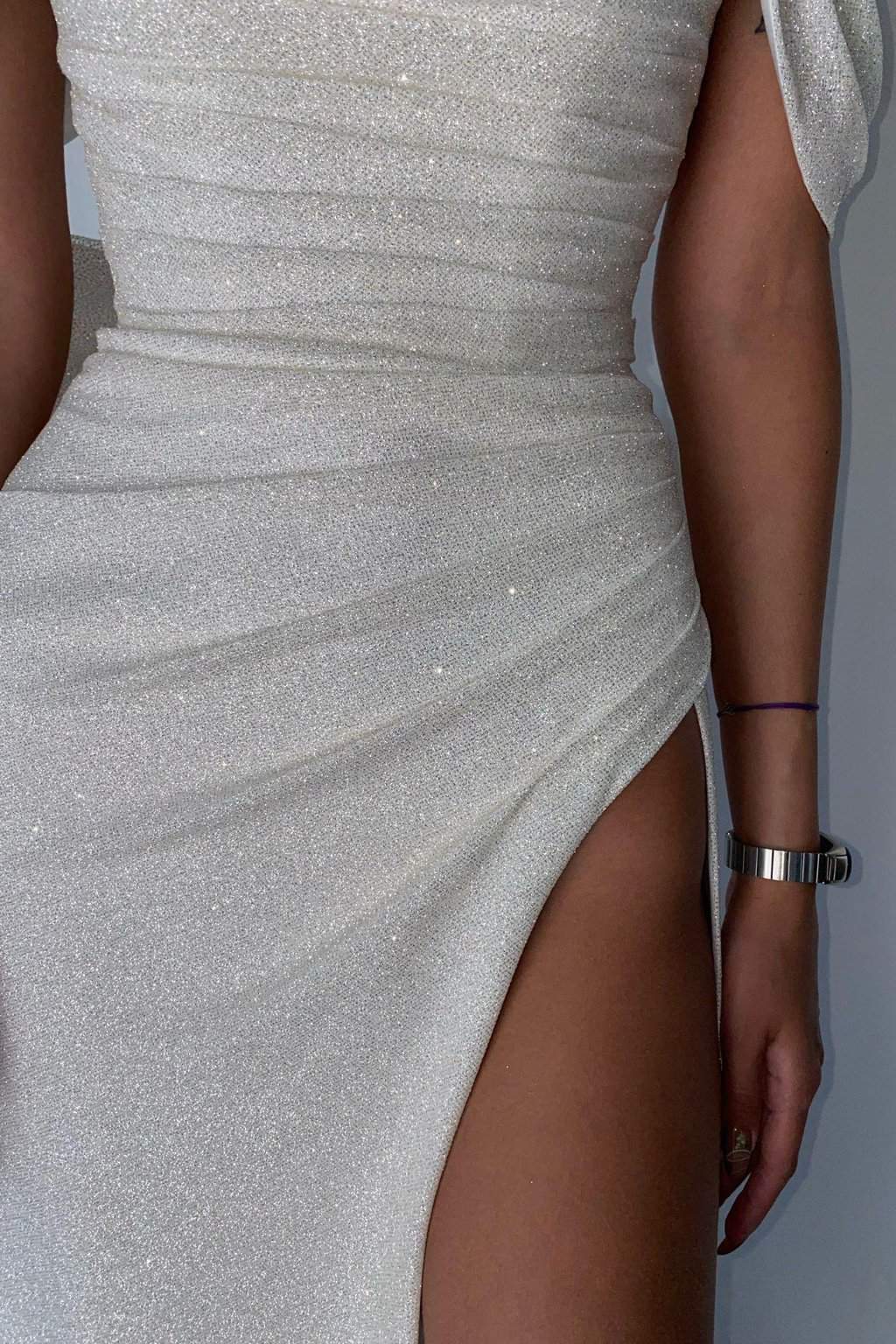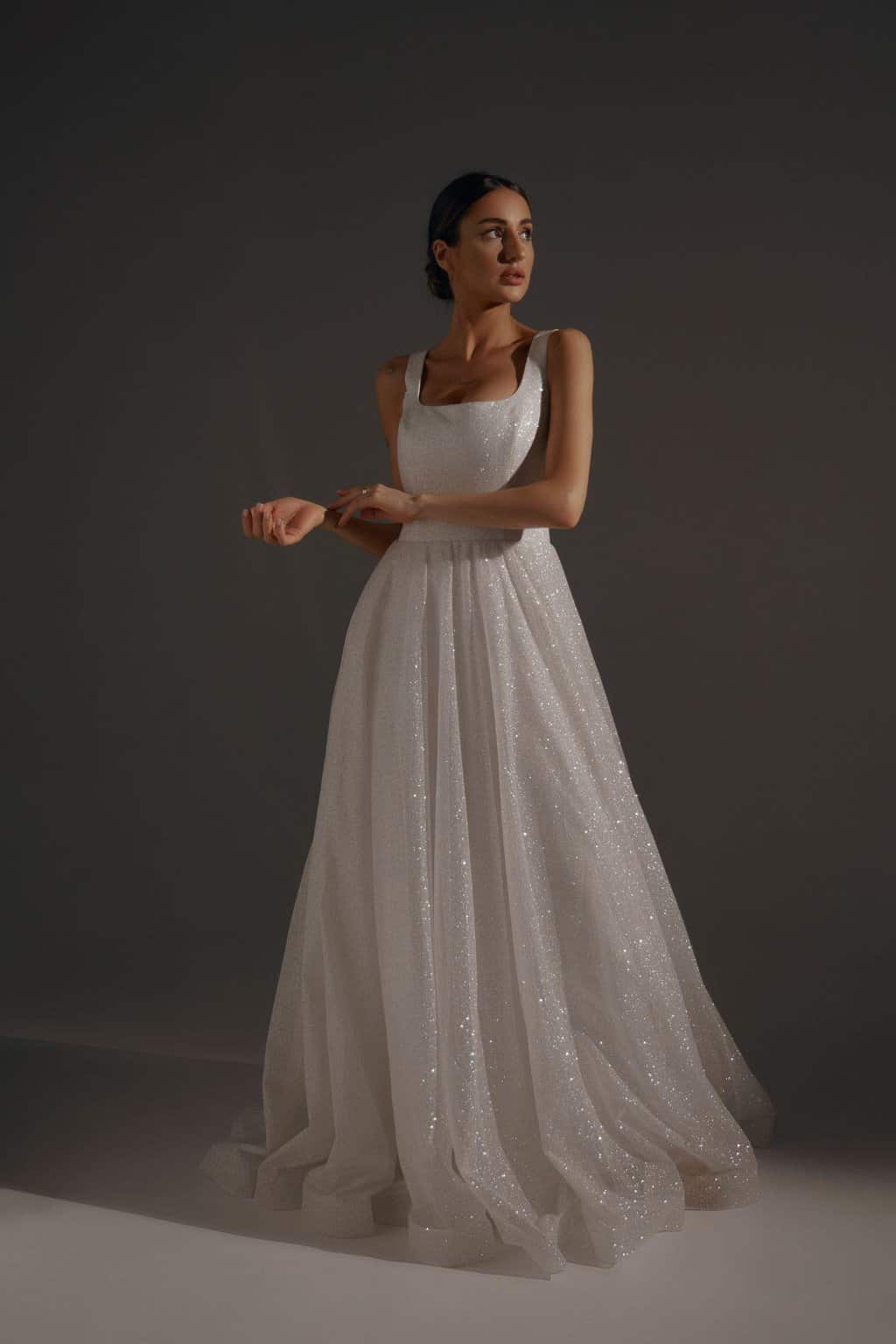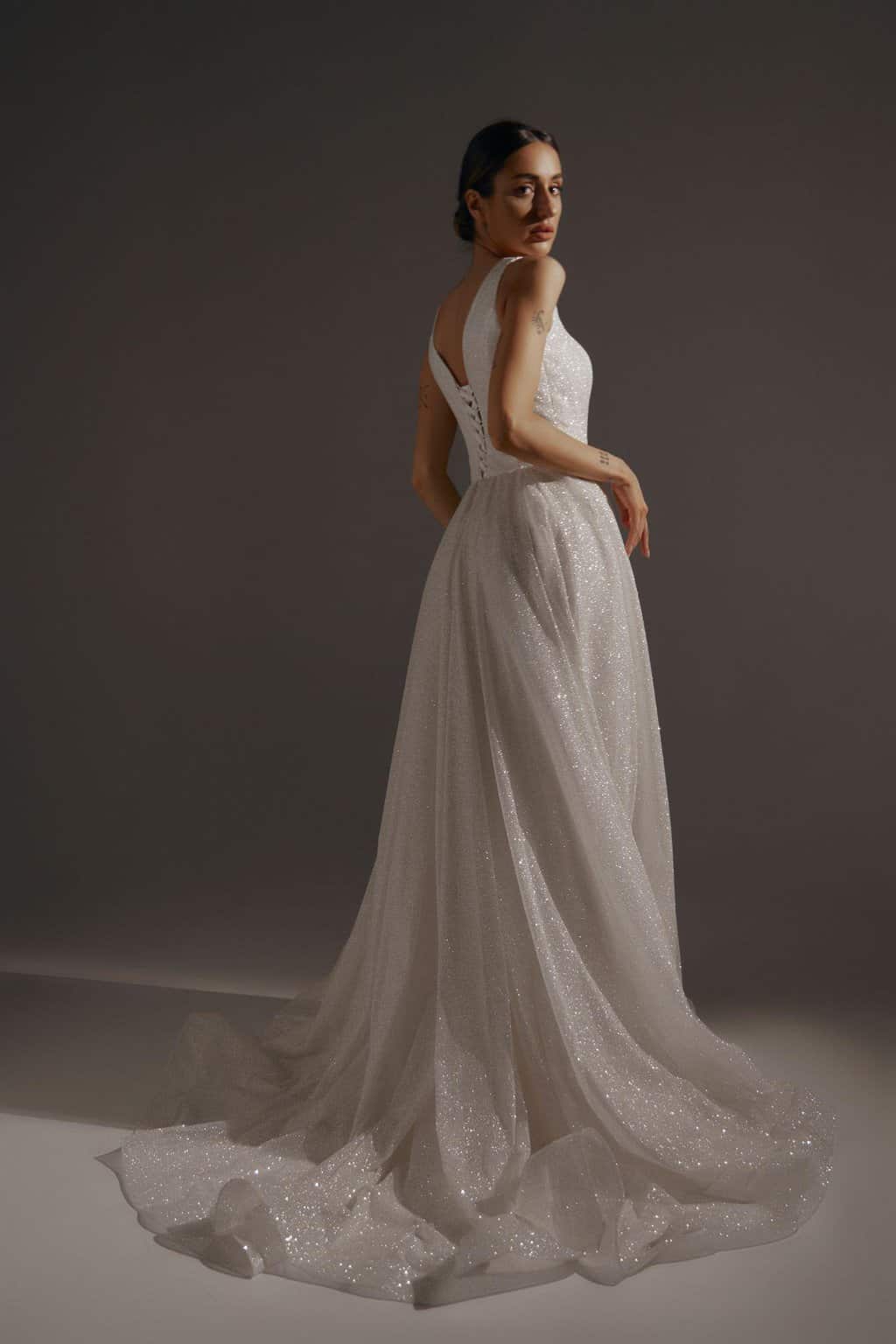 ​​Covered in sparkle dust head to toe this dress is absolutely going to sweep you off your feet and fly you to the most beautiful areas of your mind, so pretty. Sexy and stunning V-cutout on the very back connected with laces to the whole dress will definitely inspire your beloved to more and more love feelings.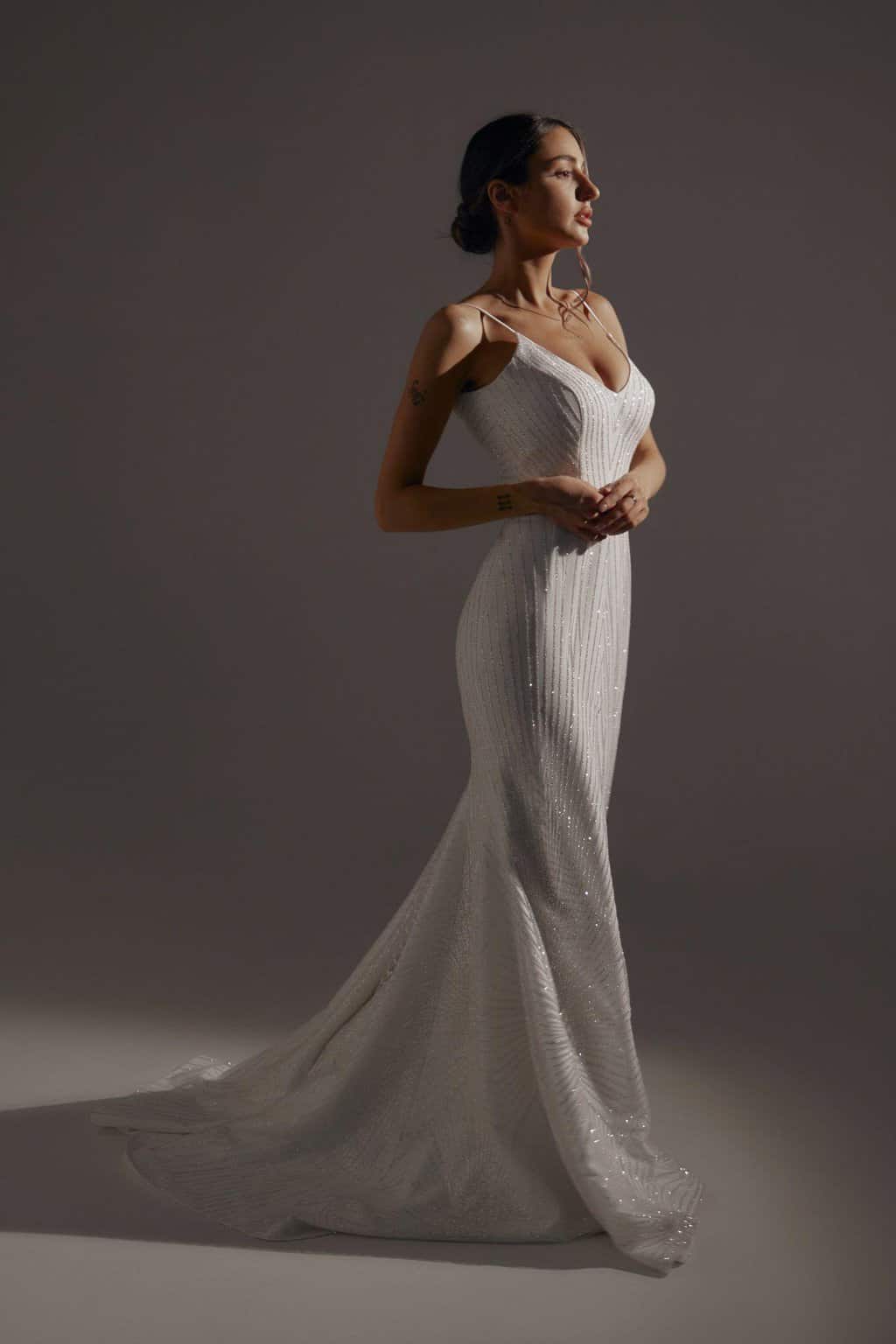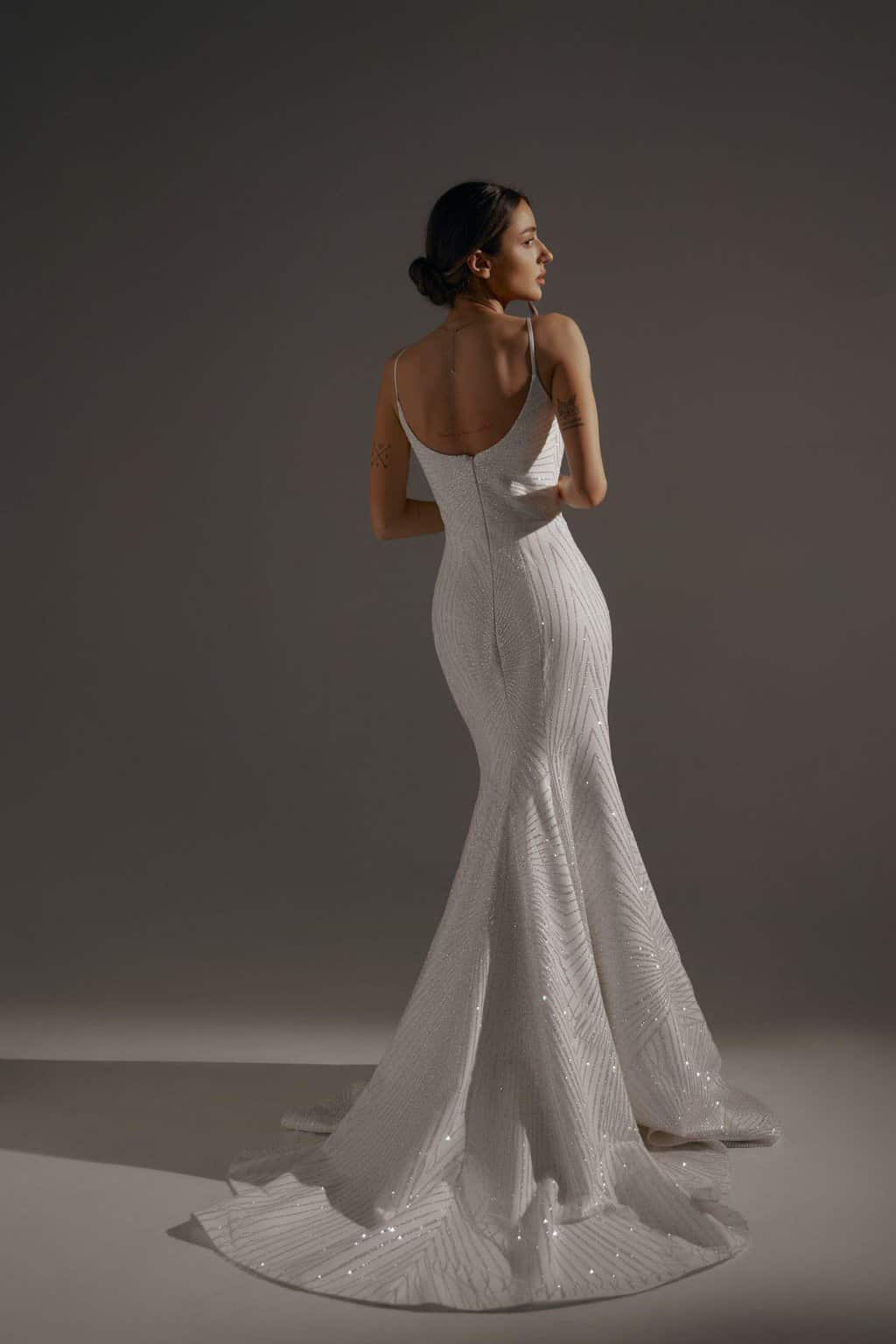 Endlessly elegant and very charming dress. Sparkling mermaid dress which is fully covered with geometrical murals, really would make you reminisce of some Egyptian vibes, Cleopatra no less. Minimalist at its core, and held by cute spaghetti straps, V-neck cutout will show off your delicate decollete line in style.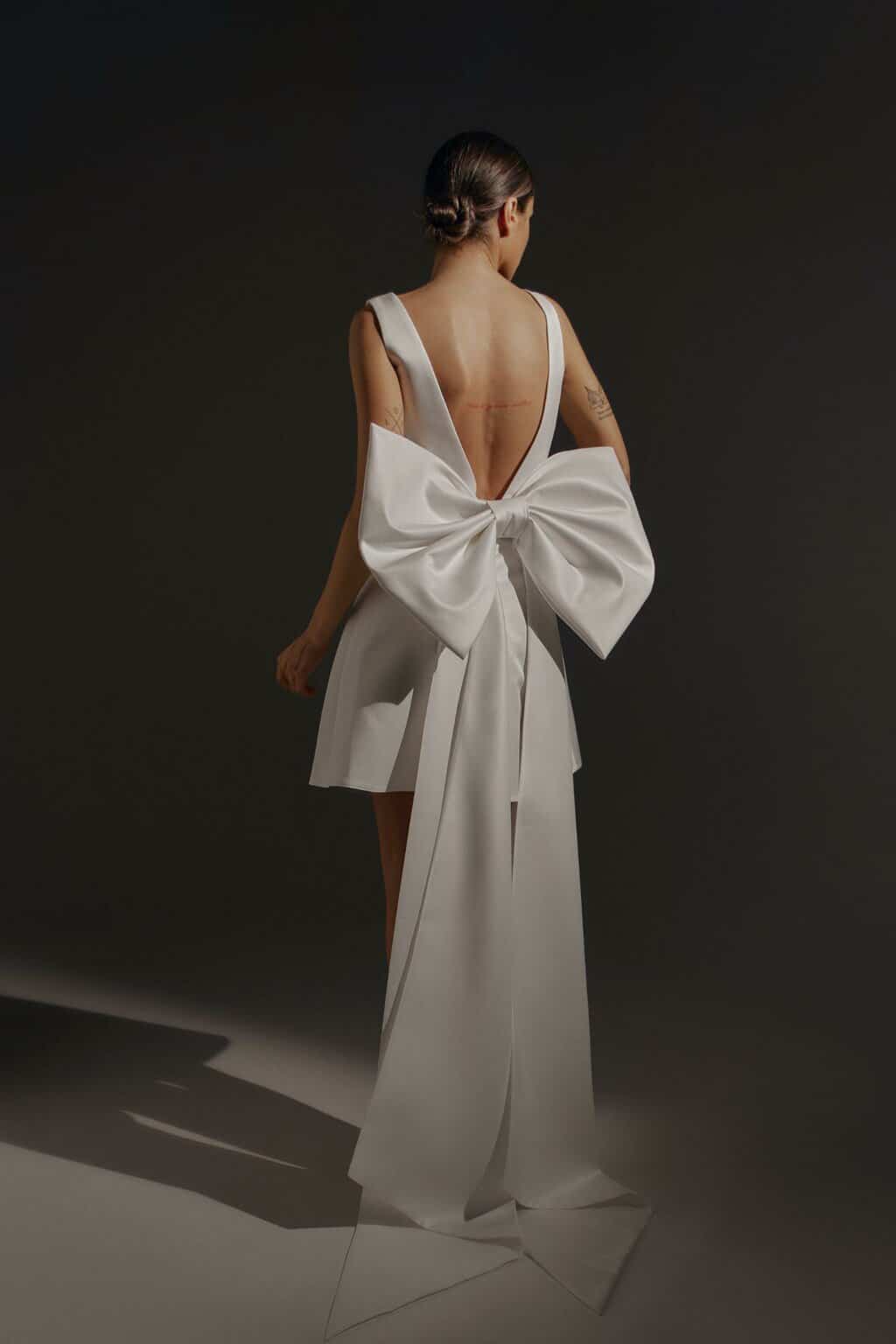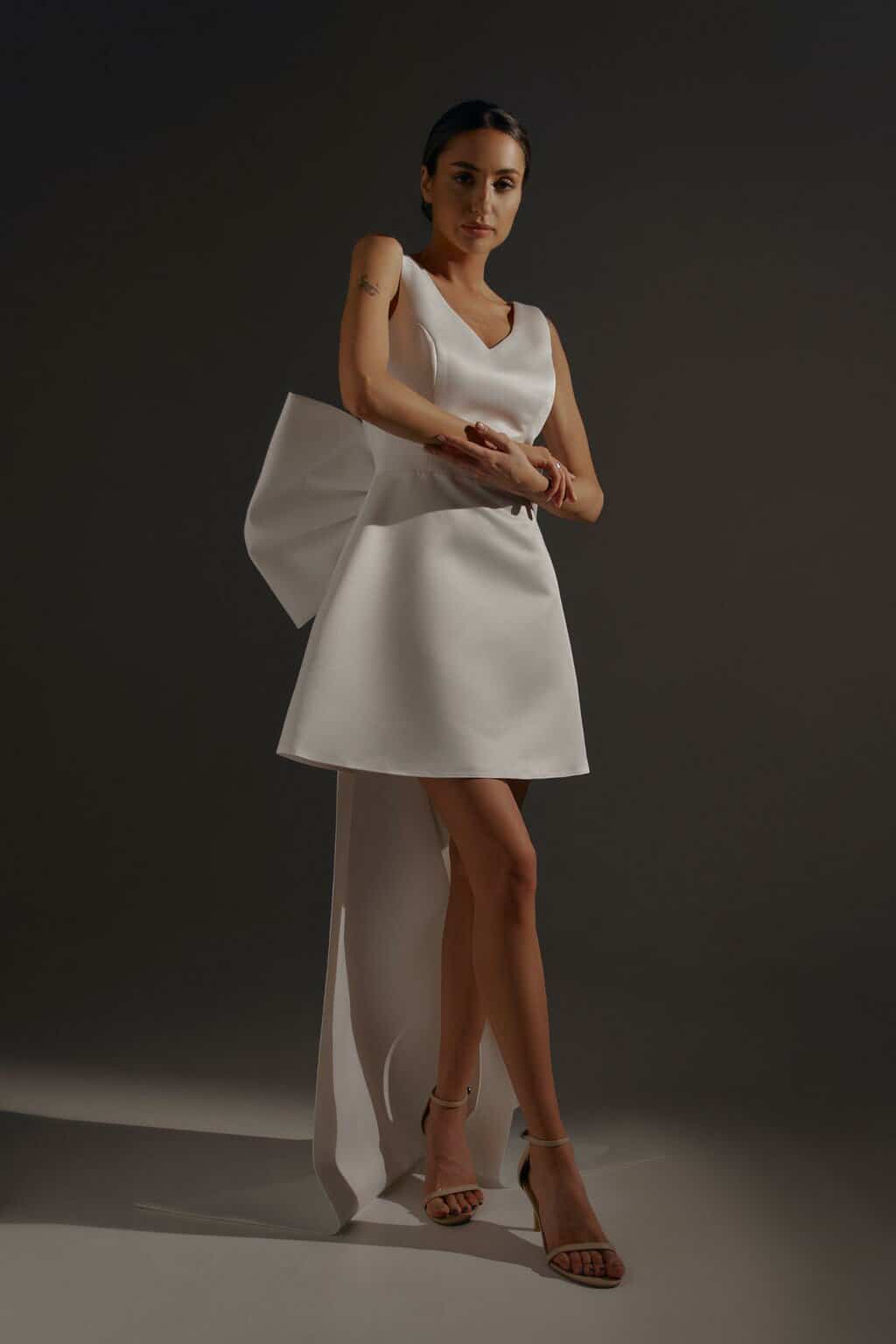 Gorgeous dress, reminiscent of a very real life fairy, that knows all about red carpet's high fashion, this is where fairytale and lush life cross, the Tofa dress. Glamorous satin dress, we are sure you have never ever seen anything like this before. Classic V-neck and thick straps, super mini length to show off your long legs.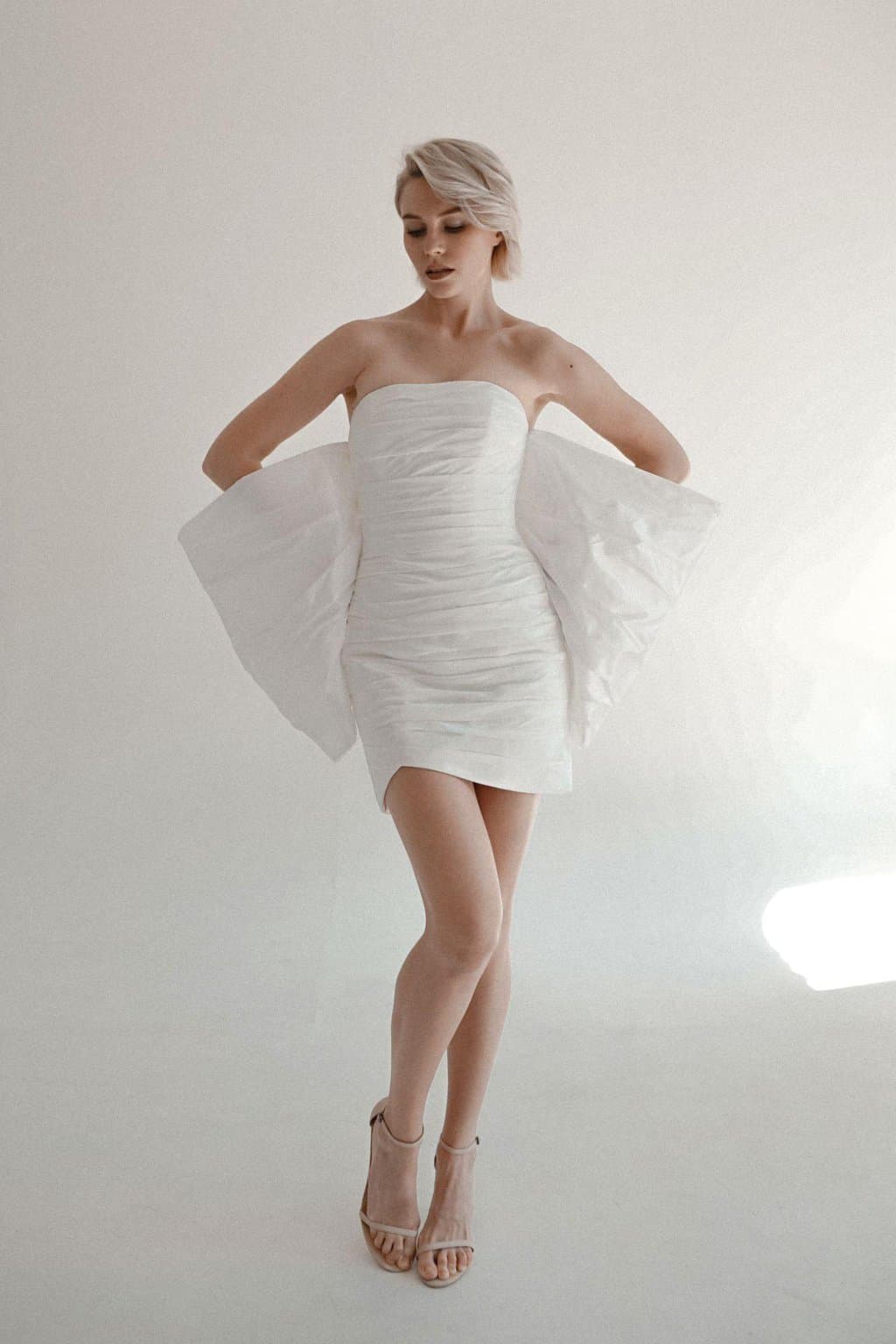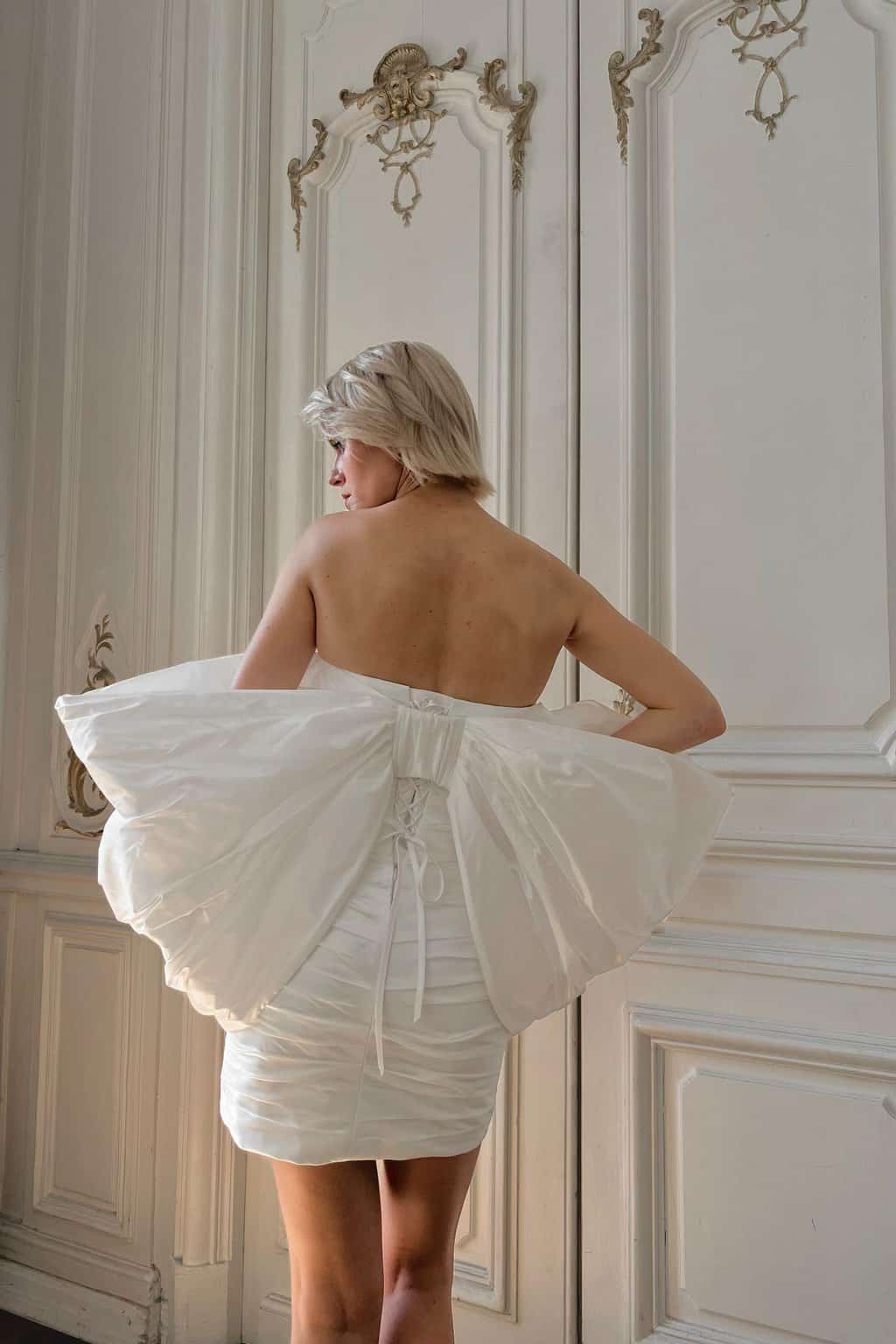 Perfect mini wedding dress for a very stylish bride. Made in a peculiar creased manner this dress will make your figure look perfect, revealing your sexy long legs. A very unusual bowtie on the back gently transforms into off-the-shoulder sleeves, leaving enough space for you to move your arms and dance around the dancefloor.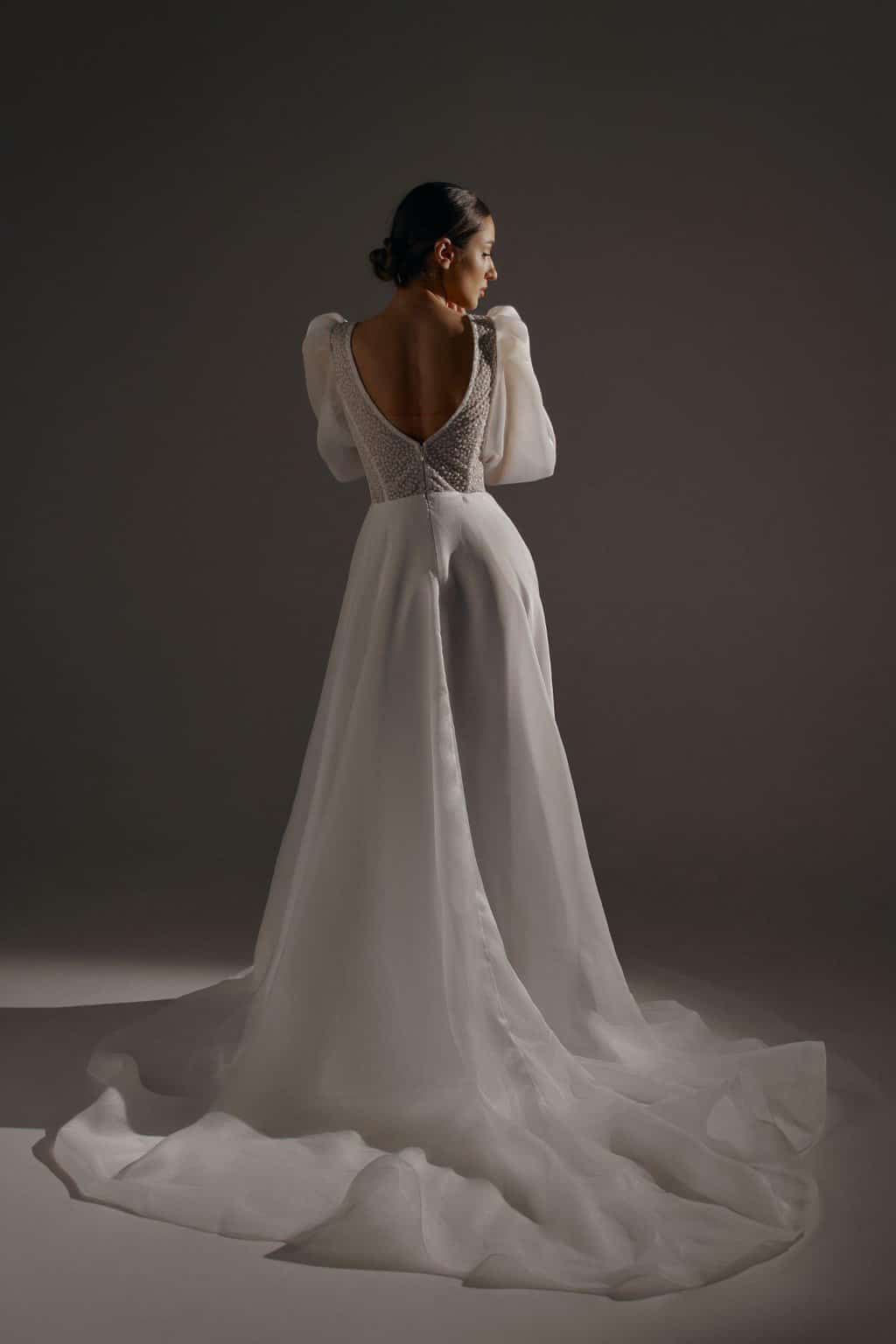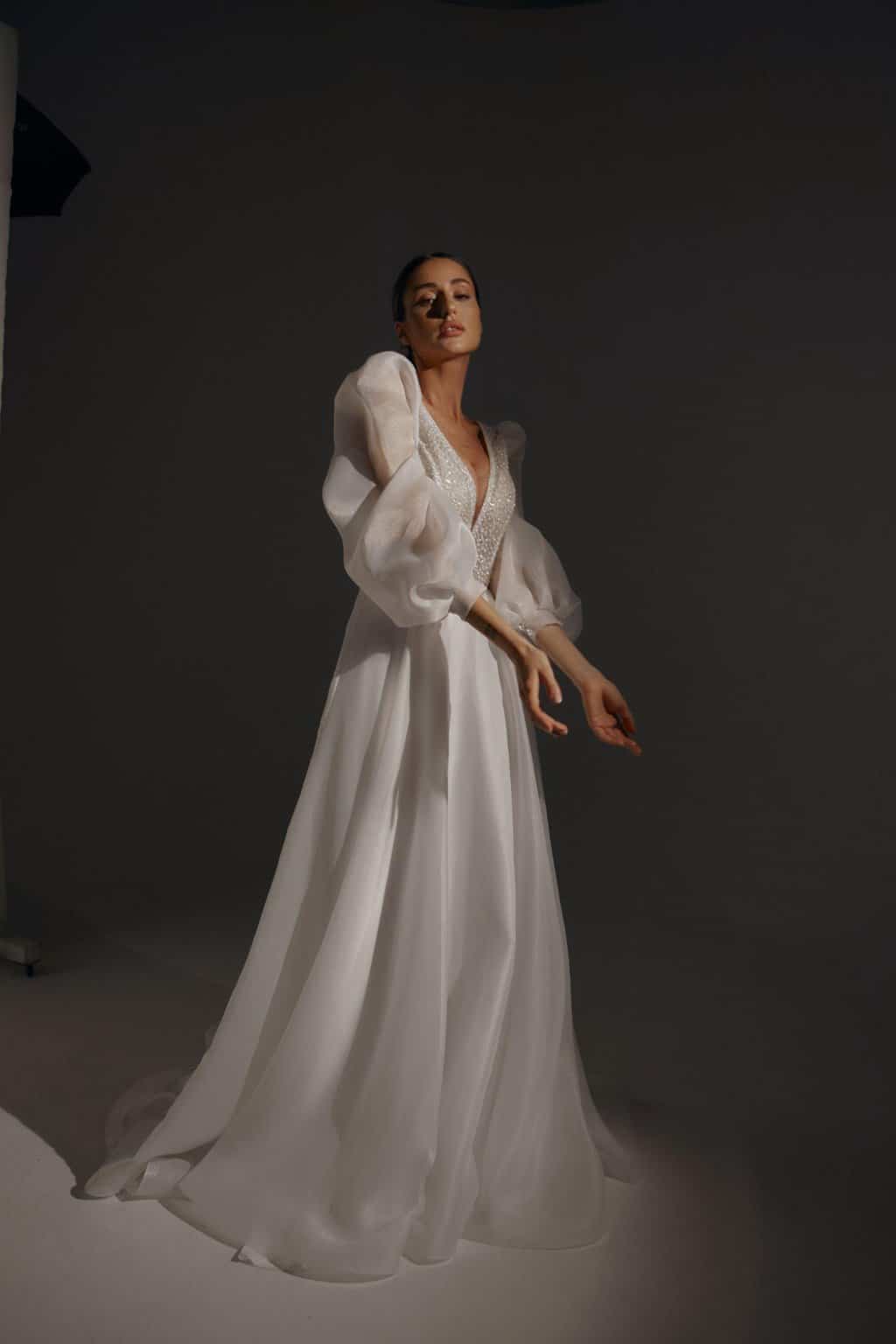 This dress looks like it was literally just created in the most perfect fairytale. Beautiful organza transparent sleeves are so puffy and made in 3\4 lengths, you will feel like surfing on the clouds. Deep V-neck is fully decorated with shiny beads and sequins, playing out this organza balance to its very best.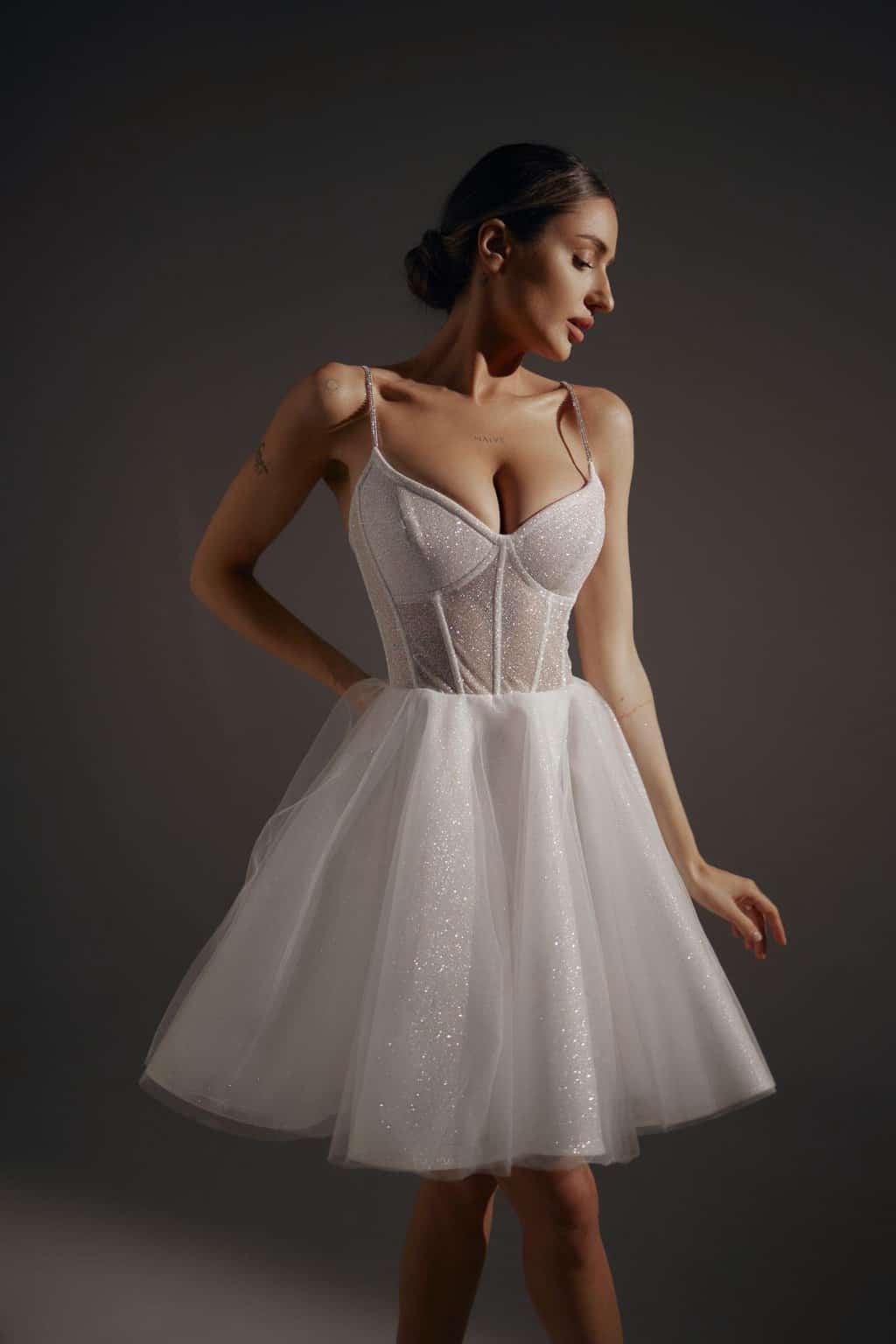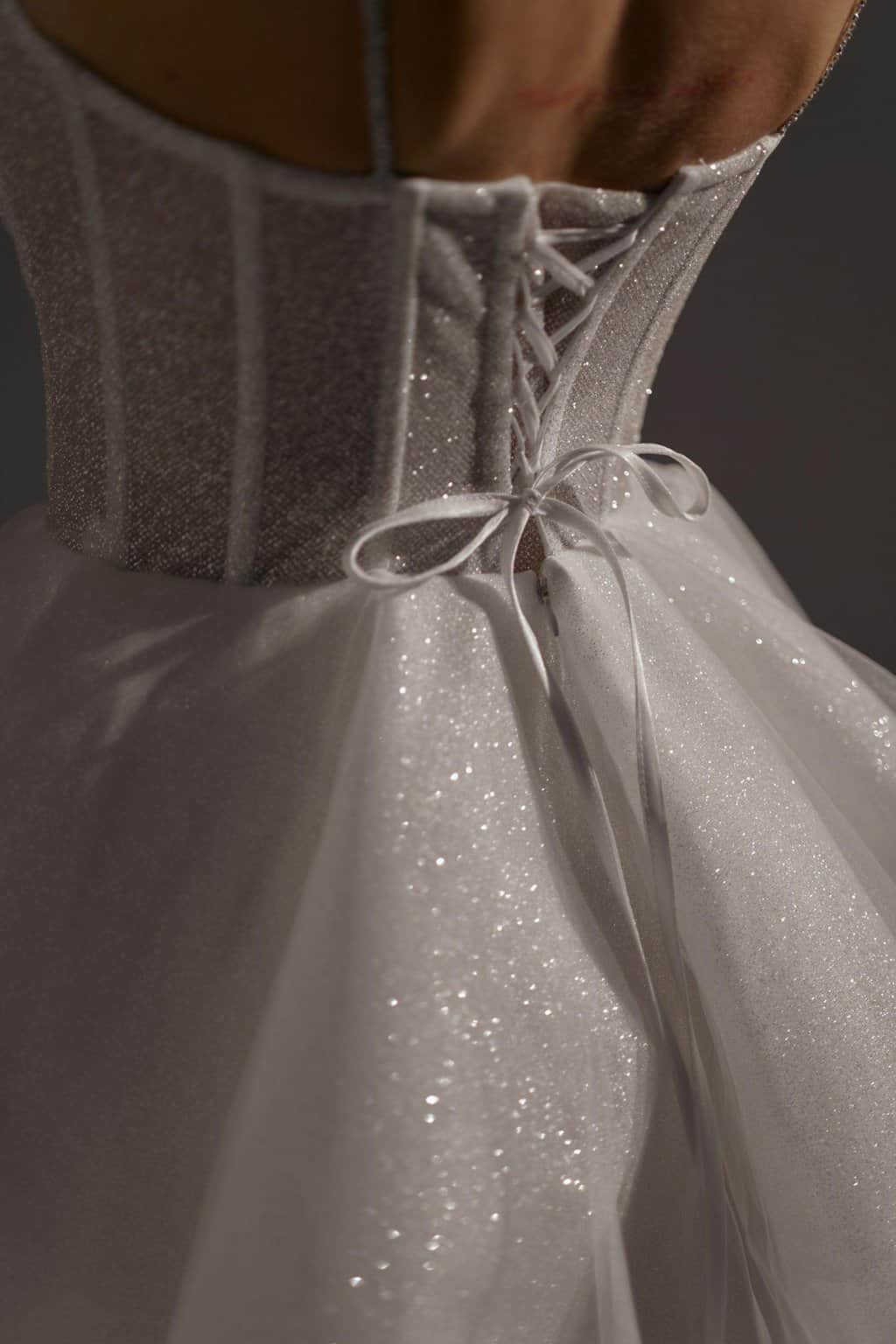 Cute and perfect, this is what you think when you glance at this dress. Hard boning of the corset will allow you to feel safe and secure at your wedding, transparent top with dense bra cups is very convenient. Sparkly fabrics and spaghetti straps are always a gem combo of every bridal look.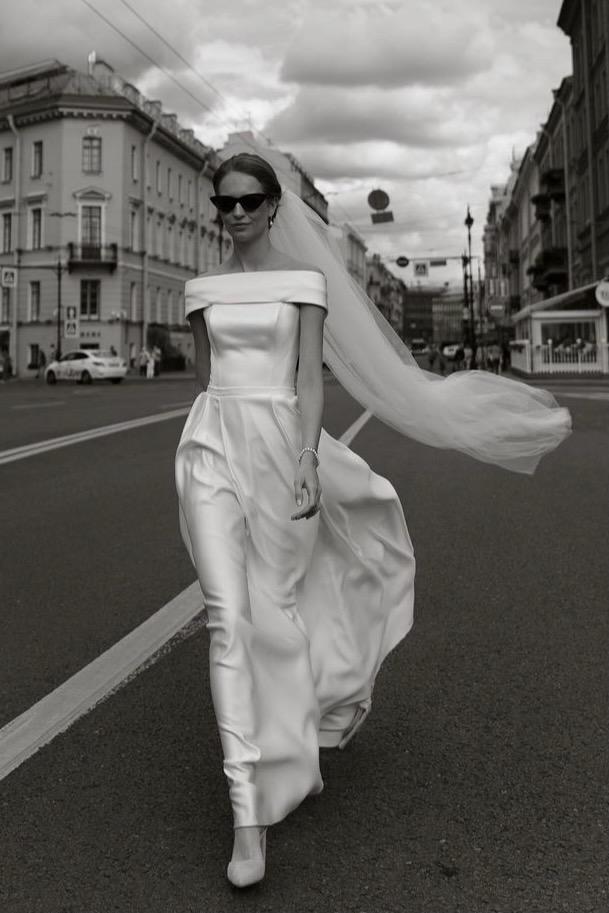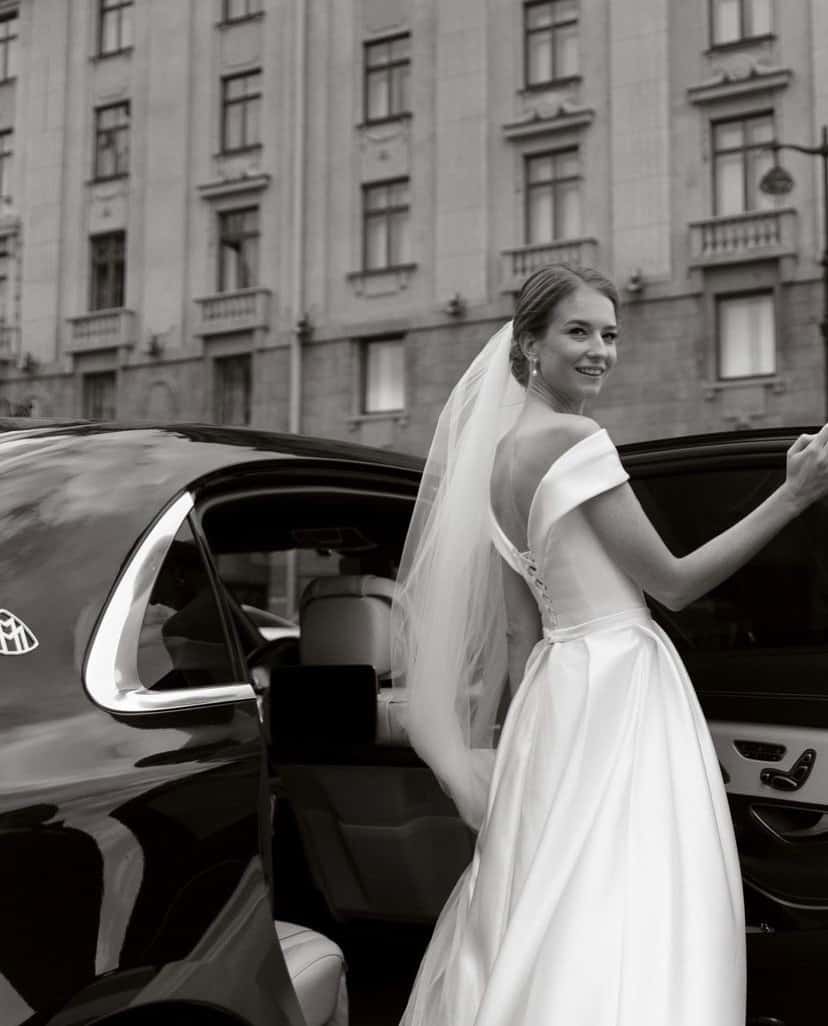 Beautiful satin dress is an absolutely stylish and comfortable choice for your wedding. The fabric feels so smooth against your skin, so you will feel the most confident all wedding long. Floor-lenght of a skirt is stunning and makes your look taller and sophisticated.
About Olivia Bottega: Olivia Bottega is a fashionable wedding dresses designer, created by a young inspired woman and later on grown into a successful company, that helps many brides all over the world to get their wedding dream dress. Inspired by the brides, and created with love, luxurious quality and trendy designs are what makes Olivia Bottega a perfect place to shop for a dream.