If you've ever dreamed of a fairytale wedding with an "under the sea" theme, then you've got to see these amazing pictures. A creative group from California got together to create a faux wedding with The Little Mermaid as the theme. Ariel impersonator Traci Blah played the part of the curious and lovable mermaid, and the stunning pictures below show just how gorgeous the theme can be.
The "bride" takes a photo with her loving Prince Eric, while her bridesmaids smile happily. We just love those shirts with the shells and the rich color of the skirts.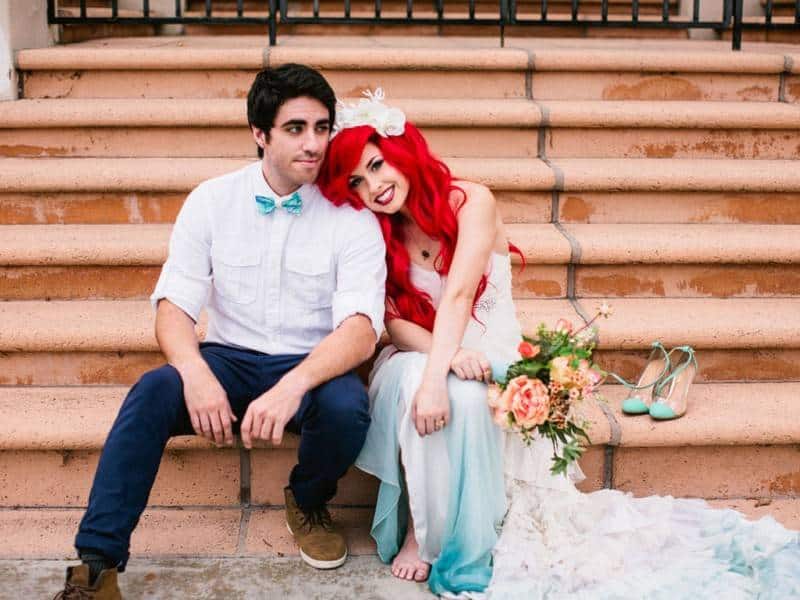 Here, the lovely bride and groom rest their feet and bask in their happiness!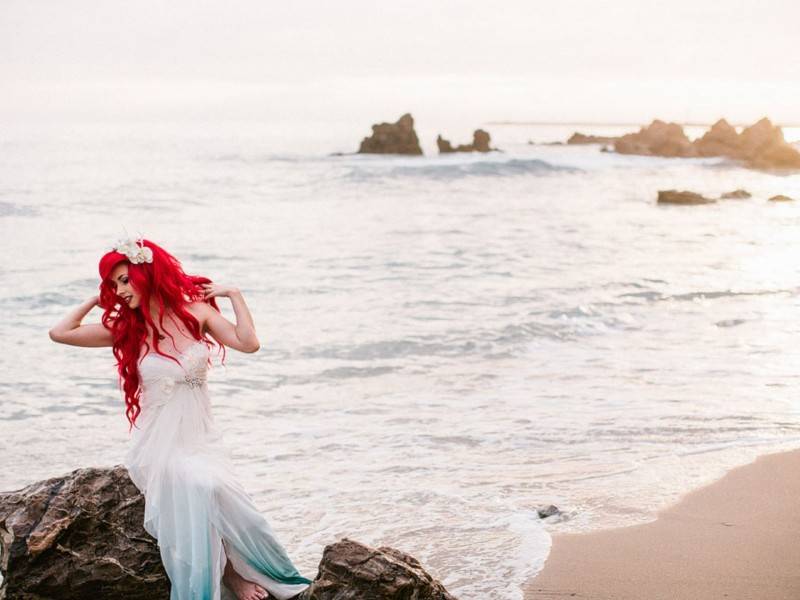 Of course, this wedding wouldn't be complete without a few shots of Ariel near the ocean.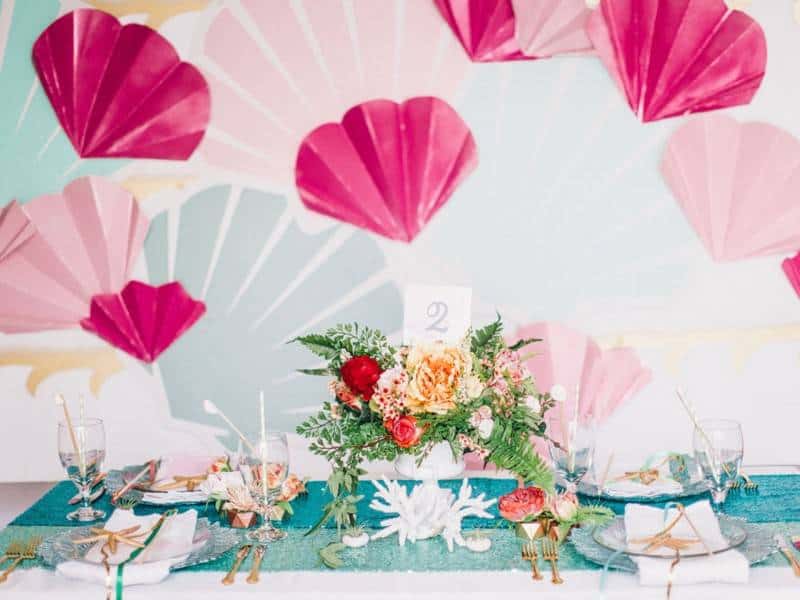 Could this reception area and table be more perfect? Giant seashells adorn the wall as the perfect backdrop, while the table features a stunning floral centerpiece, coral, and starfish.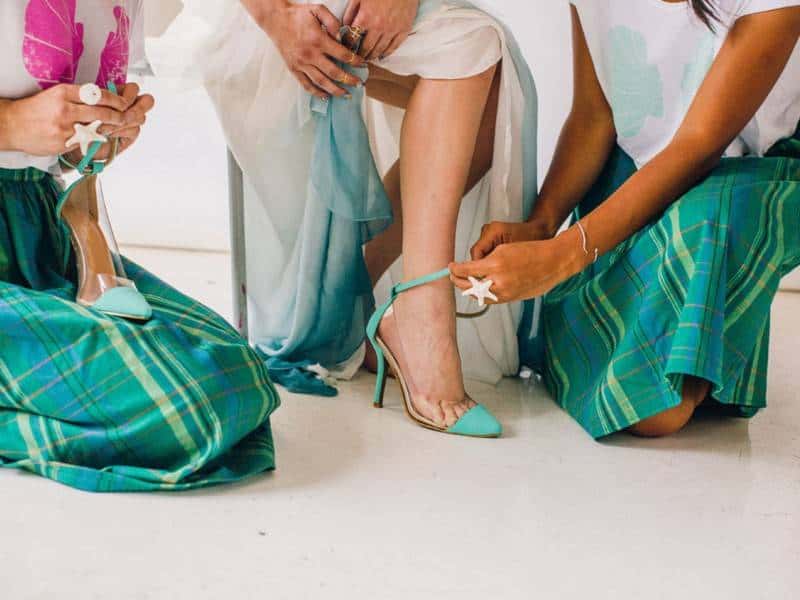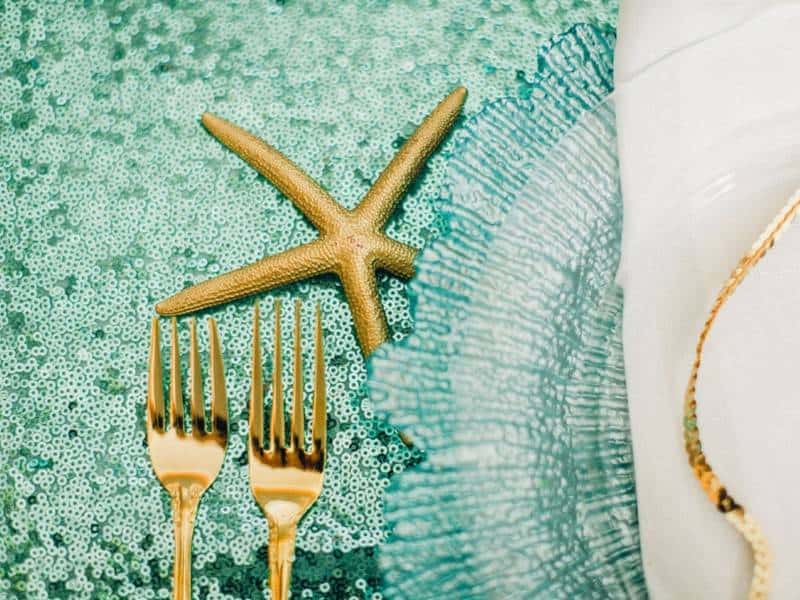 The bridesmaids help the bride get dressed. Check out those starfish rings and shoes the color of the ocean.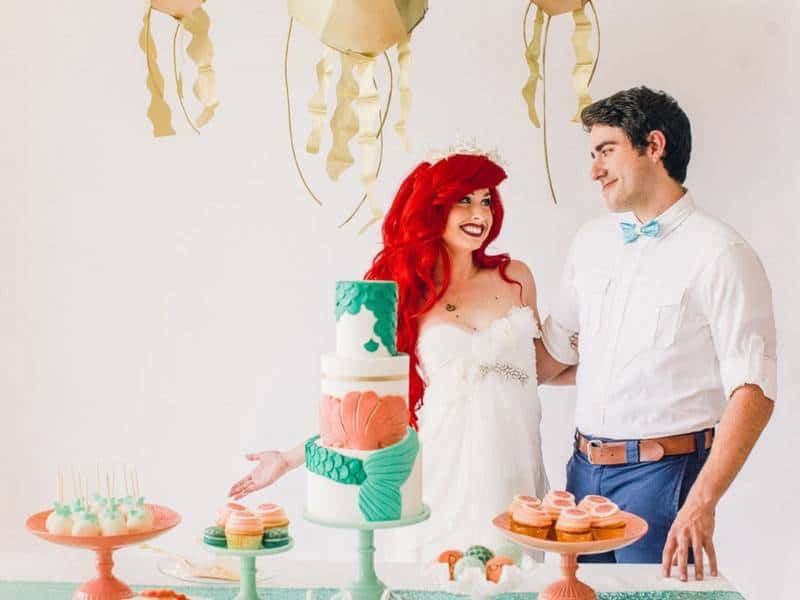 This cake is just stunning. Fondant pieces create a gorgeous mermaid tail. Also, we adore those jellyfish hanging from the ceiling.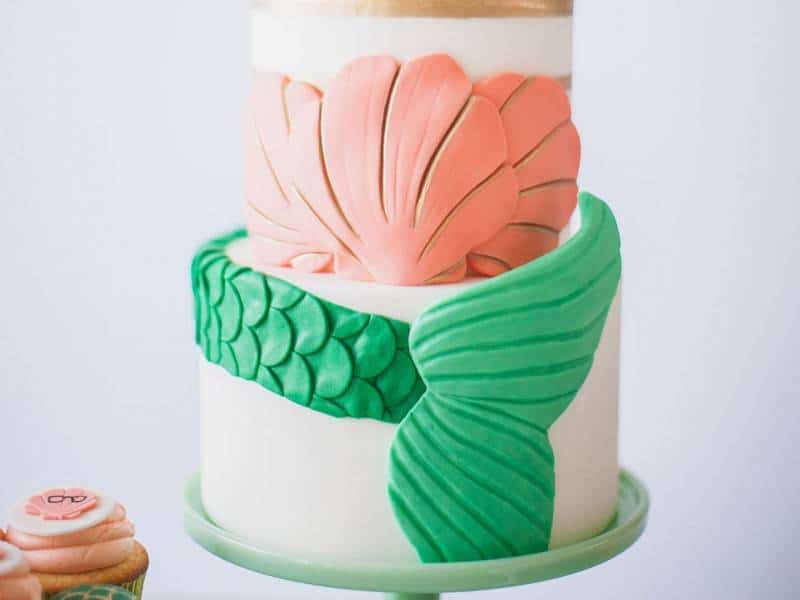 The bride's seashell and coral-inspired headpiece couldn't be any more perfect.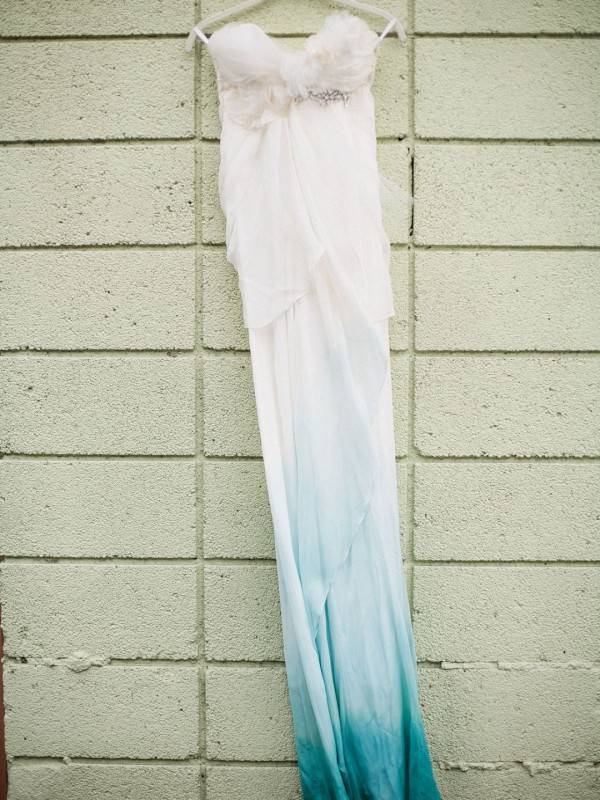 The bride's dress actually looks as if water is lapping at the bottom.
We just love this beautiful fairytale wedding, even if it isn't real! Could you see yourself getting married with this theme? Why or why not? Tell us your thoughts in the comments section below.
Photos: Mark Brooke Photography and Mathieu Photo