Katie ♥ Erik
Who would think of incorporating old cars into a wedding? Yes, you read it right, old cars! Katie and Erik are a bold couple who were not afraid to include non-traditional elements on the day they united as one.  Romulo, their photographer, deserves a shout out for being able to capture fabulous photos of this small yet cozy wedding. A toast of bliss for Katie and Erik's new life together!
Click image to enlarge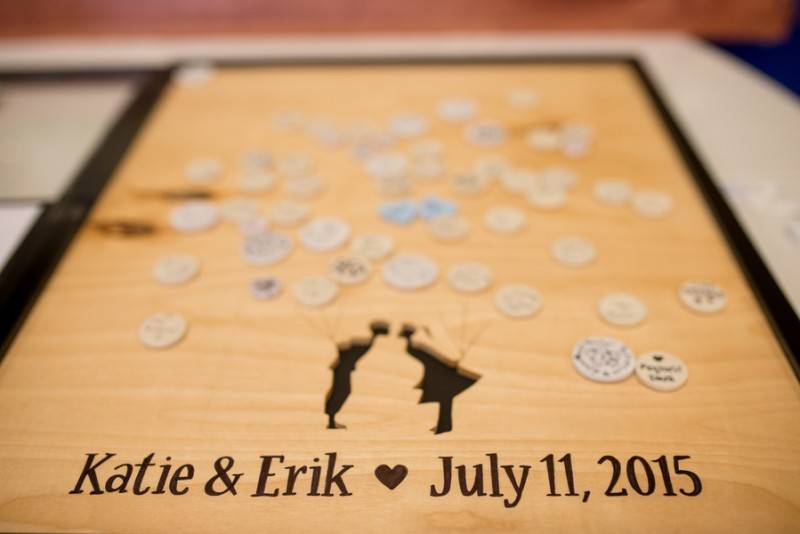 1

Like. Click to Vote
>
Details That Made This Wedding Extra Special
From the Bride:
The church. We got married in the church that my husband grew up in. His family helped establish the little country church generations ago, so I know it meant a lot to him and his family to have the ceremony there.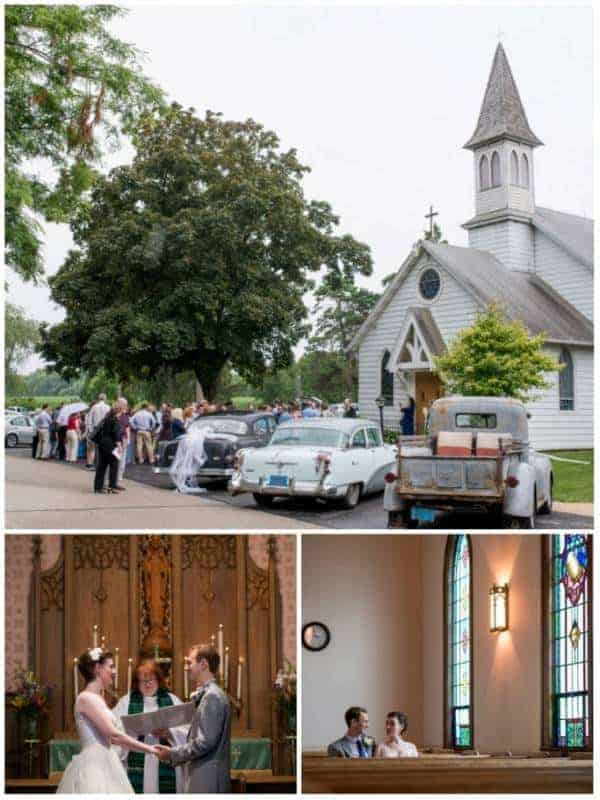 The centerpieces. My dad made them and that means the world to me. I told him my idea to have long skinny planters growing wheat grass on our banquet tables and at first he rolled his eyes at the idea. He made them to my specifications anyway. We added some battery powered twinkle lights and they were such a big hit, we ended up giving half of them away. Guests kept asking us if they could take one home with them.
The flowers. Our flowers were purchased at the local farmers market the morning of our wedding (thank you Ned and Abbey). It was a gamble, but the bouquets turned out perfectly. I love wildflowers but could not imagine spending the hundreds of dollars that professional flowers cost. I supplied my bridesmaids with ribbon and scissors, and they made all the bouquets and arrangements for the altar about an hour before the ceremony. It worked out better than I expected.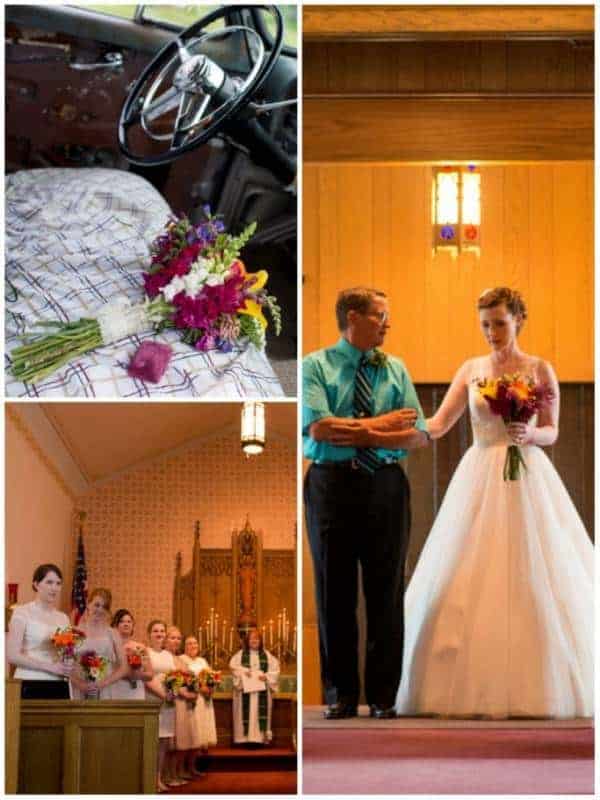 Tips From The Bride
Don't be a bridezilla, but don't back down either. There is nothing worse than feeling useless on your wedding day. I like things done a certain way and I like to do it myself. My family knows that when I say I don't need help that they should just stay out of my way. However, there were those individuals who kept insisting that I needed help and instead of helping just created more frustration for me. Even on the day of the wedding I was told not to do any of the work. I wasn't allowed to fold bulletins, make my own bouquet, or pin boutonnieres. In the end I let a lot of people push me around and that is my biggest regret.

–Sasha
Money Matters
Wedding Budget: $5,000 – $10,000
♥♥♥
Photography: Ueda Photography
Ceremony Location: Cooksville Lutheran Church
Reception Venue: Creekside Place, Inc