Make way for Keegan and Ashley's DIY extravaganza of a wedding. From the bride's bouquet down to all of the centerpieces — everything was handmade with love. This couple clearly had so much help from their families on their wedding. I love that about big families; it's not only fun, you can also get all the help you need. When things are made with love, you will be sure to know that the outcome would be beautiful. Congratulations, Keegan and Ashley on an excellent DIY wedding.
Click image to enlarge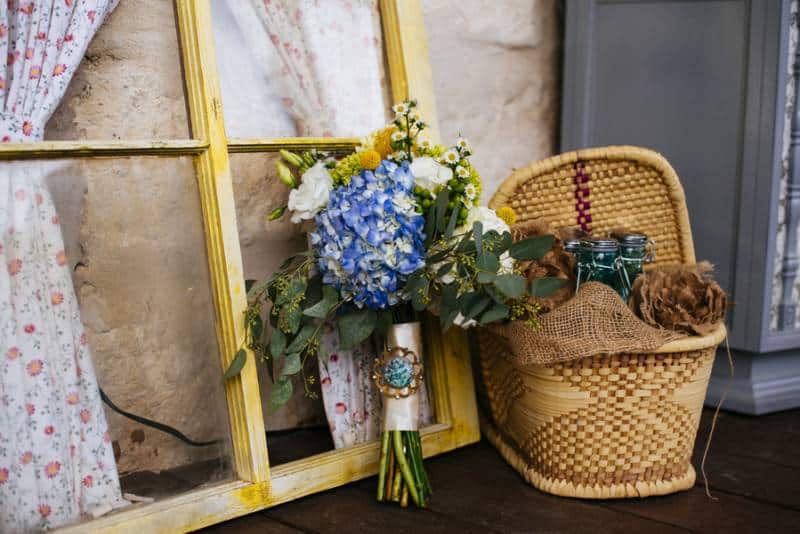 1

Like. Click to Vote
>
Wedding Day:
Ashley and Keegan wed on a hot Texas summer day at Boulder Springs in New Braunfels, just south of Austin. Their wedding was a DIY heaven, with all of the main details of the ceremony, reception, and details put together by a family whose creativity shined throughout the gorgeous day.
The Theme:
Ashley and Keegan are just some of the sweetest examples of southerners. They didn't wear new fancy boots or don western way just for the heck of it, it's part of who they are. When you see them tear up the dance floor with a two-step for their first dance with an amazing country dance hall band playing in the background, well, you can't get much more Texas than that!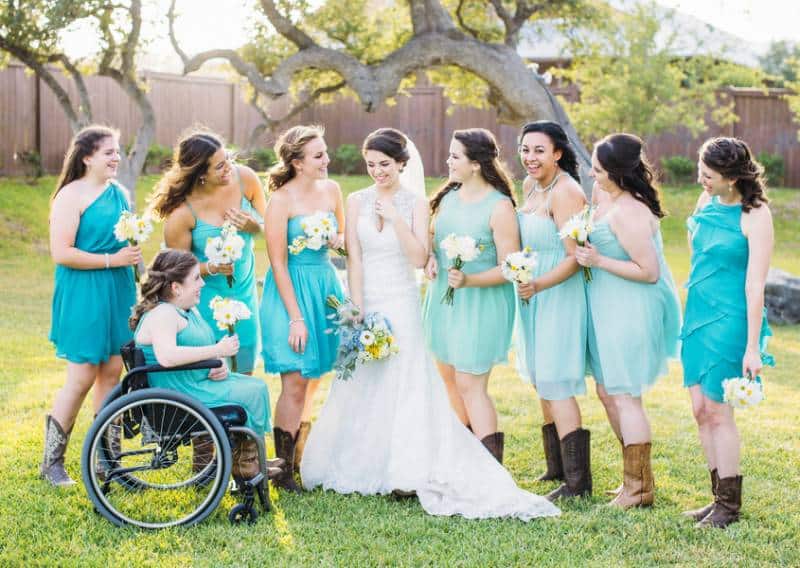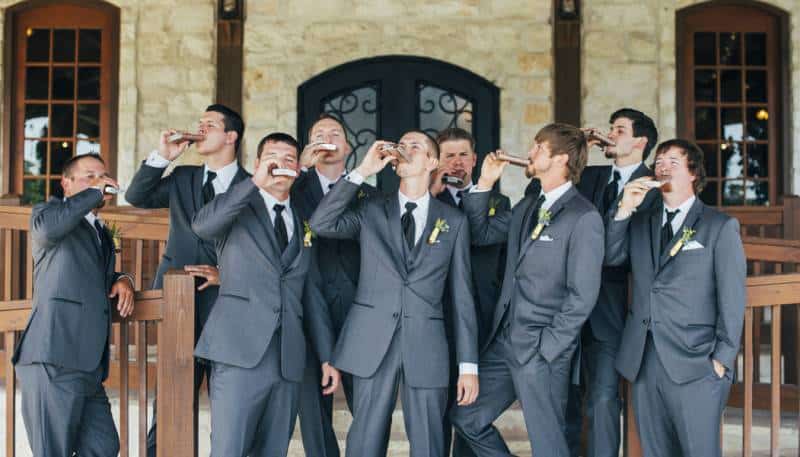 Wedding Outfit Inspiration:
The outfits were heavily inspired by the bride and groom's taste. The groomsmen had shotgun shell boutonnieres, the bridesmaids all wore well-worn boots and carried handcrafted bouquets made by the bride's sister. When you have a whole family putting that much of themselves into a wedding, you are sure to have a beautiful and genuine event.
The Do-It-Yourself (DIY) Projects:
The entire wedding was a massive DIY project. From the floral to the decor, the family put an amazing labor of love into this day. I have never seen such well-done work in my seven years in the wedding industry.
The Highlights From The Ceremony & Reception:
The ceremony was beautiful and very simple. I have come to love when couples take communion together because it's just another way that they bind themselves together and it's a very intimate thing to do in front of so many
Favorite Part Of The Day:
I absolutely could not get over that first dance! I so was not ready for it as a photographer, but it's some of my favorite images from the day. They were so in their element, and so obviously enamored. Unlike slow dances, this one was exhilarating and fun, which really was a testament to their comfort and trust in each other.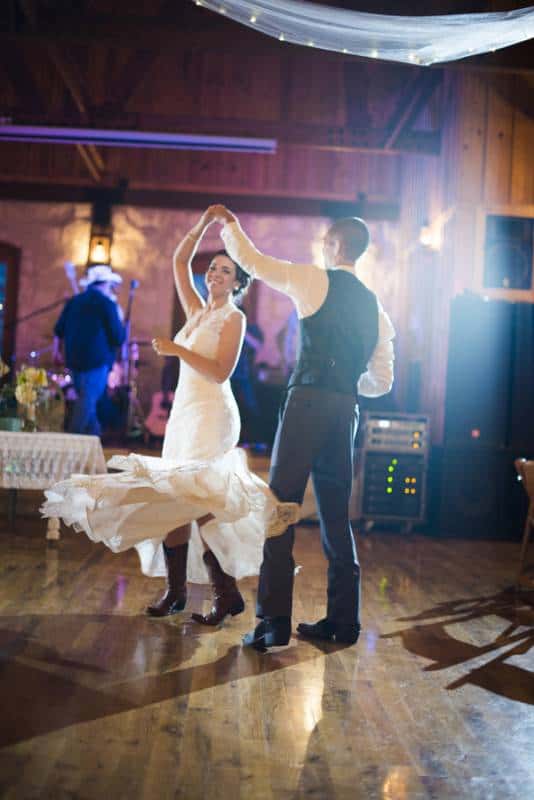 Most Memorable Moment:
I think being able to recite their vows to one another was a huge moment for the bride and groom. It was hard as a photographer to hold it together during that moment. Vows spoken from the heart are always extremely memorable.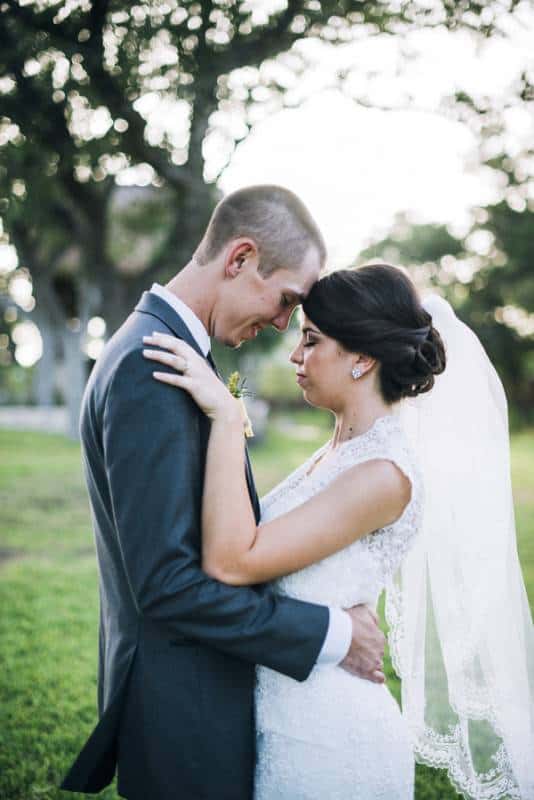 VENDORS
Photographer: Photography by Kristen Fields
Dress Store: Debi's Bridal
Band: Gary Glenn & the 20X Band
Caterer: Grady's BBQ
Ring Designer: Helzberg Diamonds
Groomsman Attire: Men's Wearhouse
Hair Stylist: Professional Makeup & Hair Design
Cake Designer: Serendipity Cakes
Event Venue: Boulder Springs