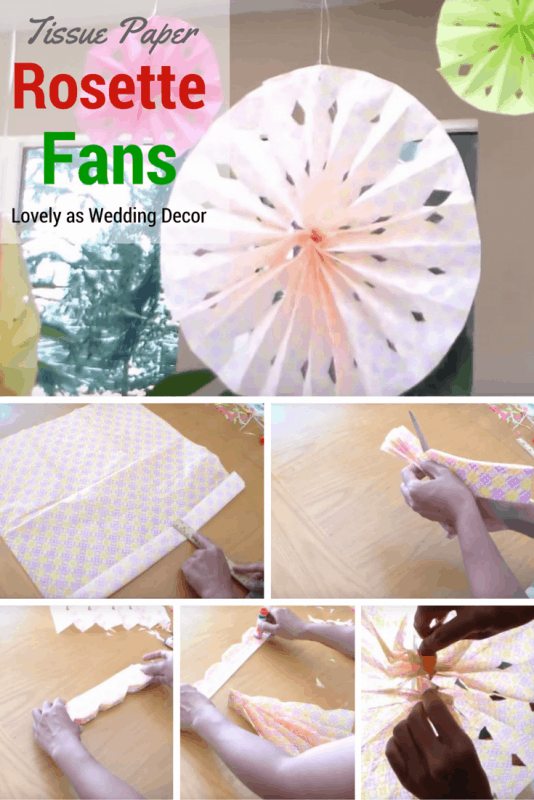 Whether you hang them or place them on your walls, DIY Tissue Paper Rosette Fans are enchanting décor for your wedding. These are fanned flowers that comes in various patterns, shapes and sizes. This project will surely make a HUGE impact at your special day without breaking you bank.
What you need:
2 pieces of tissue paper (same design and color)

Glue stick

Scissors

Stapler
Make sure both your tissue papers are the same color and design and cut into perfect squares. Fold the two papers together in accordion style. Fold them about one and a half inch. In folding the tissue paper, make sure to flatten the creases well.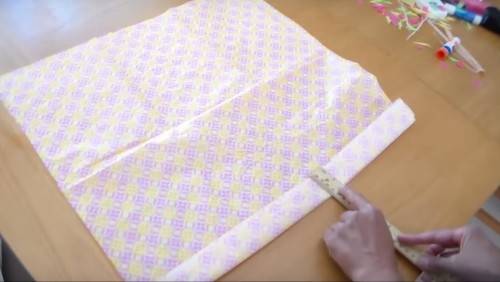 Once done, fold them in half and grab the scissors and make out your desired design.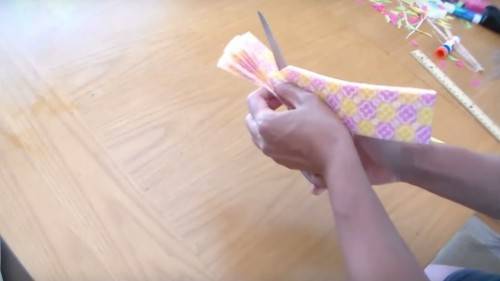 Separate the two papers. Fold one paper in half and glue the two sides together using glue stick. Then, staple the paper at the bottom to keep it together and won't fan out later. Do the same step with the other paper.
Grab the first fan and put glue stick on one side. Stick the second fan on the first. Fan it out and glue the other side together.
Make the both ends meet. Glue the bottoms of the fans to keep it all together.
And you are done! You can punch a hole on the top of the rosette fan and insert a thread to hang. Alternatively, you can let it be and use them to create a beautiful backdrop. You can make smaller or larger rosette fans depending on your preferences.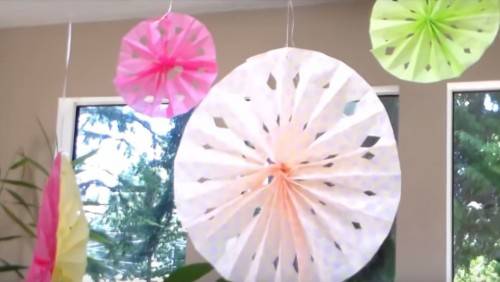 Watch How it is Done
Save all the Steps Above using this Bookmarklet