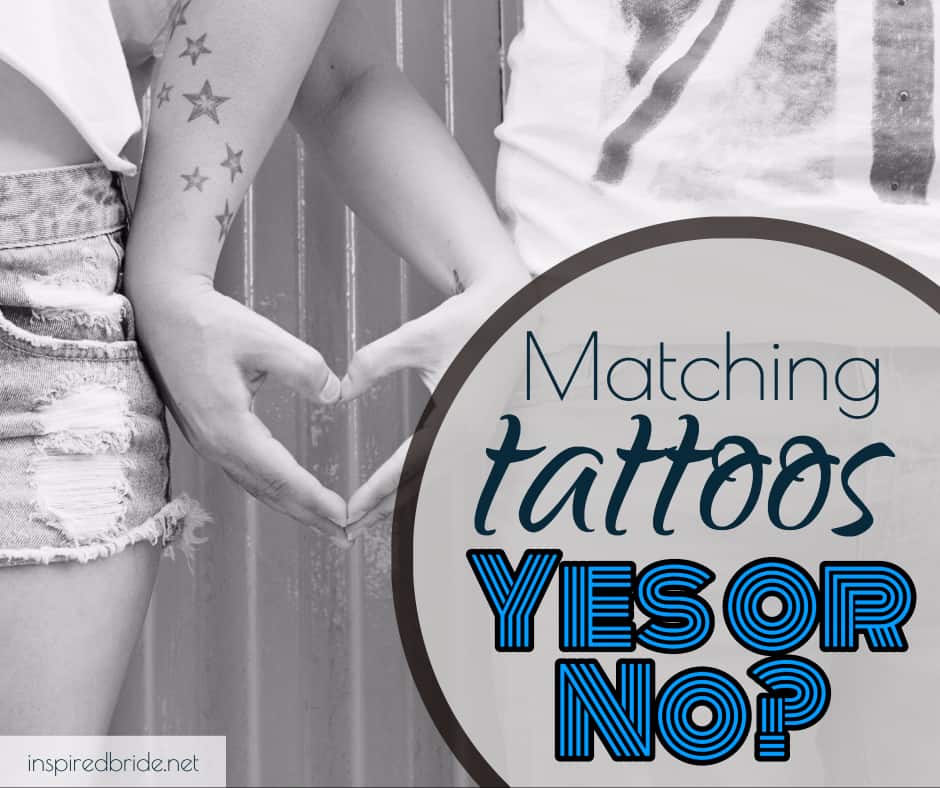 Marriage is a life long commitment. Could getting matching tattoos be a perfect way for couples to express that commitment to each other? My friend was struggling with this decision recently, and it made me think. Together we came up with some reasons that really encouraged her to go for the idea. But then, we started coming up with reasons that it was not such a fantastic option. I want to share what we came up with!
1. Reasons For Getting Matching Tattoos
First of all, I want to say that my friend who was pondering this idea had never gotten a tattoo. Her fiance, who already had tattoos, was the one who proposed the concept, and it was up to her to decide if she was willing to go for it. That being said, my friend is also very open minded and wanted to give it full thought. These were the positive things we came up with as I helped her think it through:
powerful expression of life-long commitment
reminder to self, husband, and others of their promise to each other
amazing story to tell when asked
symbolism could show the intent of the union
doesn't have to be big or even visible to public
she doesn't mind breaking conventional rules about marriage, and likes to be different
would mean a lot to her partner, who was really into the idea
Here are some pictures that we found and loved. There are many beautiful wedding tattoo ideas out there! The anchor tattoo represents stability and loyalty, which was really beautiful.
2. Reasons For NOT Getting Matching Tattoos
Next we came up with reasons why it wasn't the best idea.
loves to have un-inked skin/not into tattoos
what if they were to get the "D" word, way down the road and separate? This was a hidden fear that she had.
it would be expensive
tattoos fade quickly
she felt is was crass and not her style
In the end, my friend decided that she was much more excited about expressing her commitment through saying her vows and wearing a wedding ring. Although she loved the idea of tattoos, and wanted to make her partner happy, it didn't make her excited enough to pull the trigger and go for it. I would love to know what you think about this.
Do you think matching tattoos are a beautiful expression of commitment, or a tacky and terrible idea?
Leave your opinion in the comments section below! Can't wait to hear what you think!