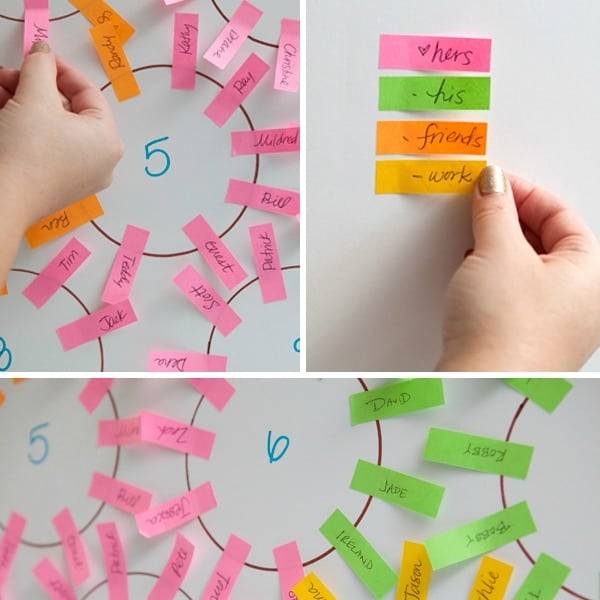 If you've already made your guest list and you have booked your reception venue, it's time to make your seating chart. You need to have an idea of what size tables you'll be working with, which is why you need to have your venue ironed down before you tackle this project. The size of the table will determine how many people will sit at each table.
To make your seating chart, first make a diagram of your venue, with enough space to lay out small Post-It notes for east guest. Next, split your guest list into categories, and assign a Post-It note color to each category. Here are some category examples:
His family
Her family
His friends
Her friends
His coworkers
Her coworkers
Once you have a color for each, write down each guest name on the appropriate color Post-It. Start arranging the notes on your diagram. Since the sticky surface can be peeled off and re-applied easily, you can keep trying new configurations until you find the arrangement that works! What categories will you use? Leave a comment below!