Despite the rainy May that they had in Richmond, the clouds cleared and the rain drops stopped just in time for Elizabeth and Greg to be married outside, in front of their family and friends. They danced the night way to wonderful tunes and even joined in with a little singing themselves! Such a lovely to celebrate their first night as Mr. and Mrs. Congratulations, Elizabeth and Greg! We wish you a life full of happiness and joy, and may it never end!
Click image to enlarge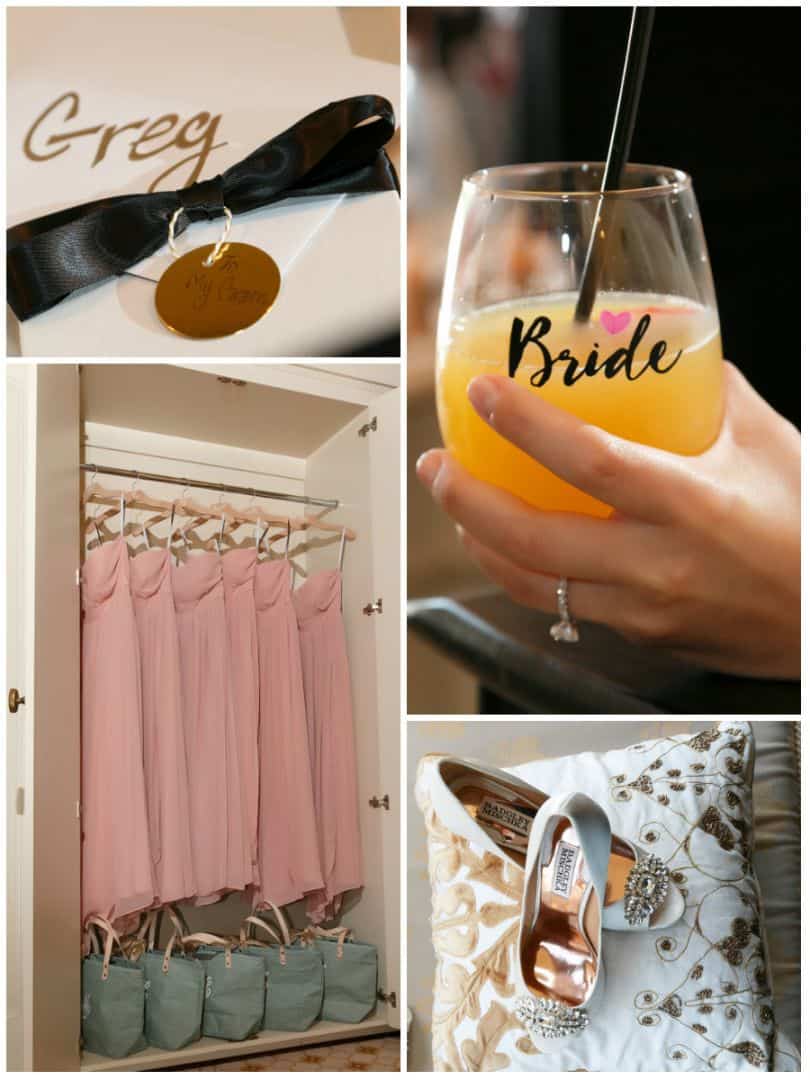 2

Like. Click to Vote
>
Extra Special Wedding Details
As the bride shares,
Trademark! We love this band! They were so professional and interactive and fun! They pulled my husband and I on "stage" and our wedding party to dance and sing with them! It was unexpected and so much fun! We have been to multiple weddings together and they were by far the best band we have ever encountered. Thank you to Stacy from East Coast Entertainment to help us find them!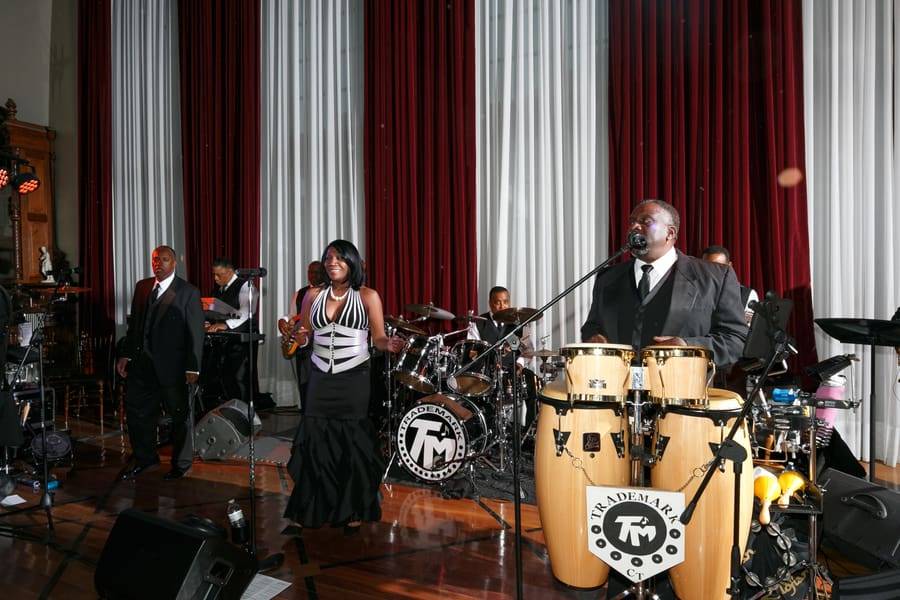 Boone. Dover Hall allowed our dog to be a part of our wedding and even walk down the aisle with the rest of the wedding party with a dog collar bow tie. He's a part of our little family and it wouldn't have been the same without him!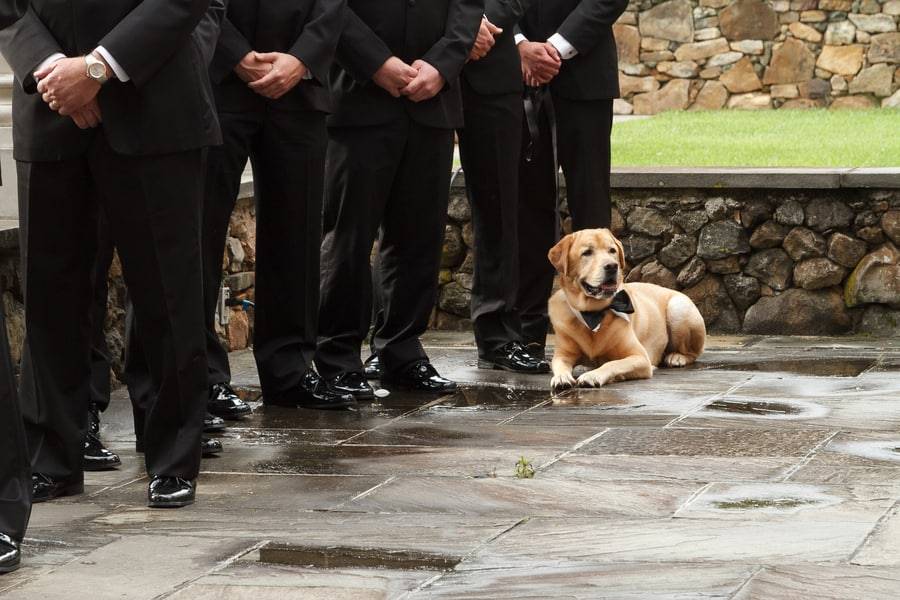 Selfie sticks. We had selfie sticks out at our wedding and it was so much fun for the guests to take part in the wedding and create their own memories throughout and also fun for us to see after!
Heed Her Advice
♥ Have a dedicated sit-down period in your wedding for at least 10-15 minutes at a "sweetheart table." This allows you to kind of take in what just happened from the ceremony and at least to eat a few bites of food and enjoy the food you both picked out!

♥ Try not to worry about or buy small décor items, or multiple party favors. No one really remembers this stuff. Those "little" things add up in price and really aren't that necessary. I don't remember people using our koozies, or remarking on our monogrammed napkins…etc. They are excited about seeing/talking to the bride and groom, drinks, and the food…probably in that order.
Money Matters
$45,000 +
VENDORS
Photographer: Hayes & Fisk Photography
Hair Stylist: Avenue 42 Style Studio
Transportation: BioRide Transportation
Reception Venue: Dover Hall Estate
DJ: East Coast Entertainment
Floral Designer: Flowers Make Scents
Caterer: Mosaic Catering and Events
Equipment Rentals: Paisley & Jade
Cake Designer: Pearl's Cupcakes