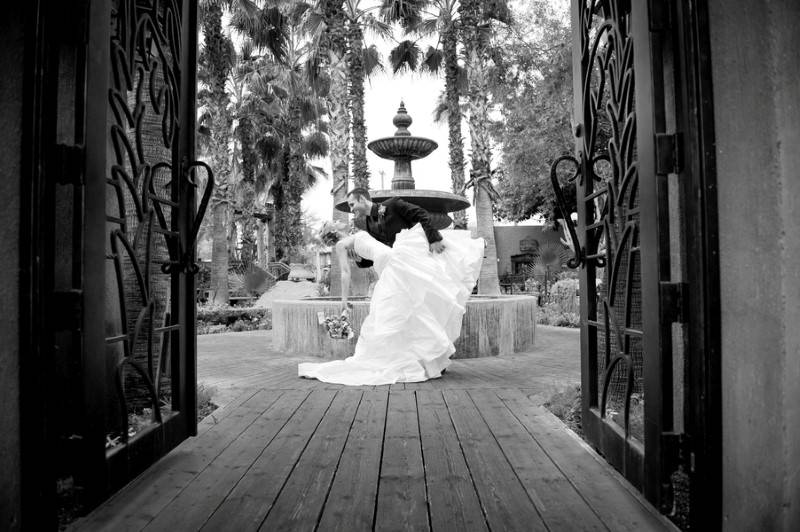 As you know, Christmas is just around the corners. And what luck we have with this true Christmas love story submitted by Jill Lauren Photography. Jessica & Nate met at a Christmas Party. Nate along with his brother came wearing hilarious women's sweaters. Jessica was totally crushing on Nate that night. They had their first kiss under the mistletoe & they started dating a few days later. Jessica knew Nate was THE one when she started imagining having a family with him. Looks like Santa was able deliver her true love that Christmas. Congratulations again Jessica & Nate!
What is your story as a couple, how did you meet & fall in love?
We met at an ugly Christmas sweater party. We didn't know each other until, Jessica invited Nate's brother and they came together, both dressed in hilarious women's christmas sweaters. I was more than impressed and totally crushing on Nate all night. We had our first kiss under the mistletoe and started dating a few days later. I knew Nate was the one when I wanted to settledown and share a life and family with him
What makes the two of you a perfect match?
We are each other's #1. We put each other first and spend quality time together.
What was the best advice you received when you were planning your wedding?
Inevitable, something will go wrong, don't worry about it. Just enjoy your day, no one else but you will probably even notice.
What inspired your wedding decor? Why did you choose the things that you did?
I wanted a classy, fun decor. Casually elegant was my goal. black and white damask print with pink accents. I have always thought damask print was romantic and sophisticated and the pink made it fun. i wanted a classic color combination and bridesmaid dresses, something that when I look back in years to come will still be classy.
Do you have advice for couples still in the planning process?
Keep making to do lists, and more to do lists. plan, organize, talk to your vendors, talk to your bridal party. It's easier to be prepared when you have a plan and back up 🙂 its wonderful if someone who is not in the wedding party can be an extra set of hands on the big day. Run to the store, call the florist, make coffee, etc. Have fun! It's the best day of your life, that's how you want to remember it!
What were some challenges you faced planning your wedding & what would you have done differently to avoid them?
We live in AZ, where the wedding took place, but all of our family came in town from MI. Planning, assisting with accommodations, and shuttling family and friends was stressful. Referring to our wedding website and making sure to update it frequently helped.
What was the wedding budget?
The wedding budget was $20,000 including the honeymoon. We were slightly over budget but didn't want to skimp on the honeymoon. We kept the guest list small; immediate family and close friends only. Had some DIY decorations, but wanted the beauty of Sedona to be one of the things are guests remembered most about the wedding.
Where did you save the most money?
Cake was not very important to us, so we ordered cupcakes from the local Safeway grocery store and made our own cake table decorations. Our photographer offered a great price for the wedding and photobooth combo.
Where did you go on your honeymoon?
Couples Swept Away in Negril , Jamaica
What are you most excited about for the future?
Sharing our lives together and raising a family.
How many guests were invited in your wedding and what was the final guest count?
100 were invited and 54 attended.
Was it difficult to narrow down your guest list?
Not really, we knew we wanted to get married in Sedona and we wanted it to be small. We wanted to celebrate with the ones that mean the most to us, not people who don't really know us or that we would not see again.
What songs did you use during the ceremony?
I walked down the aisle to an updated version of the bridal chorus. Our wedding party walked in to To Make You Feel My Love, by Garth Brooks, and our sand ceremony was Wanted, by Hunter Hayes. After we were pronounced we walked back down the aisle to Are You Gonna Be My Girl, by Jet.
What would you say, the overall story for this album?
I always refer to the wedding as, The Time of Our Lives for 2 reasons: Dirty Dancing is my all time favorite movie, and our entrance to the reception was to Dirty Bit, Time of our Lives by the Black Eyed Peas. and it was the best day ever!
What was your favorite part of the day?
We loved our First Look! The first time we got to see each other and spend that special 1 on 1 time together before the crazy day got rolling. The pictures and video turned out amazing!
Vendors
Photographer:  Jill Lauren Photography
Floral Designer: Garden Gate Flowers
Makeup Artist: Makeup By Debbie Verver
Reception Venue: The Boojum Tree