Have you seen the hoop bouquets that have been popping up at weddings lately? They're a stylish, trendy alternative to bouquets. A hoop offers a unique way to put flowers on display. Instead of the traditional circular bouquet arrangement, it allows the florist (or DIY decorator) to spread the flowers out, and give each blossom a chance to shine. Here are some hoop bouquet ideas for you. Hope you like them!
1. Branches and Vines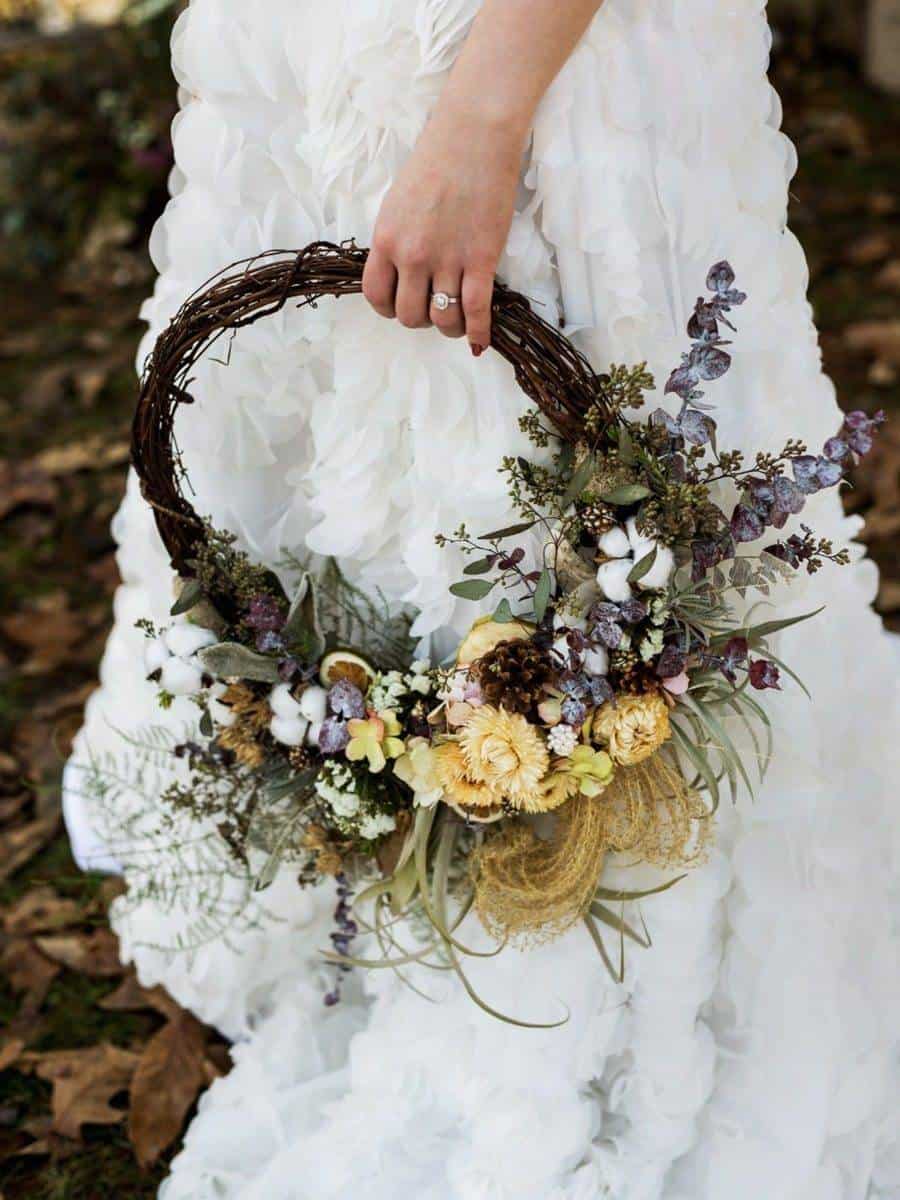 Bouquet hoops can be made out of metal, wood, ribbon, or even natural elements like branches and vines. Weave together several thin branches to create the look in the photo above.
2. Greenery and Ferns
If your color palette includes greens, a floral hoop with greenery, leaves and ferns would be an excellent choice! This is a pretty way to include forest colors into your bridesmaid outfits. Rich, leafy greenery can be picked from the wild, which is a bonus if you're planning your wedding on a budget. Save some money, and feature vibrant green plants on your hoop bouquet, instead!
3. Classic Roses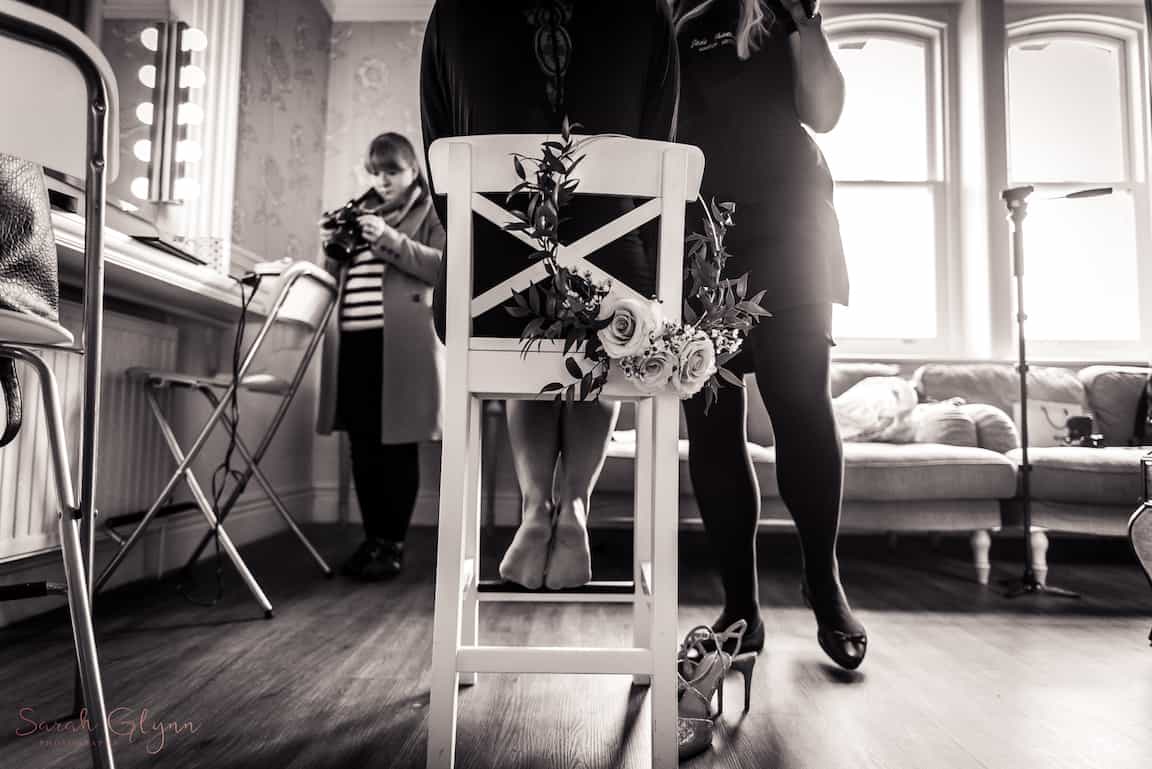 Roses are so very romantic. On a bouquet hoop, it's easy to display the blossoms facing forward, so the beauty isn't lost in the mix. A hoop could have anywhere from three to a dozen roses attached. Add some baby's breath or greenery, as well, and choose a blossom that will complement your bridesmaid's dress colors.
Do you like the way hoop bouquets look, better than traditional bouquets? Post your opinion in the comments section, below.