When most people think of weddings, they picture white, pink, silver…most people don't automatically think, "green." However, when done correctly, a spring green wedding can be unbelievably beautiful. We've gathered up some of our most favorite green wedding ideas to share with you!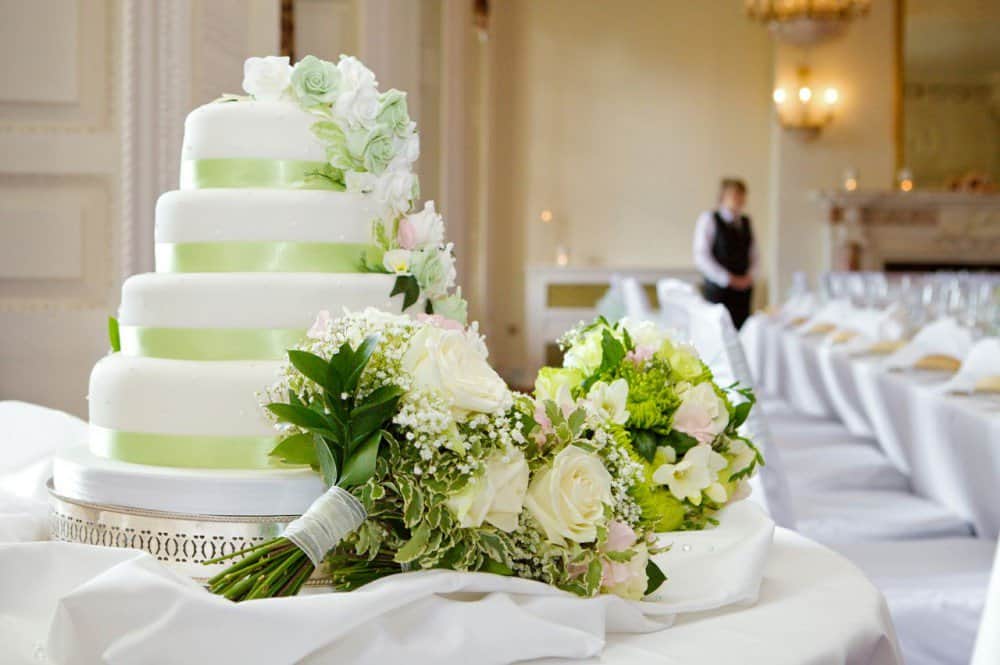 Check out these stunning green and white bouquets and the green and white cake from Lorna's wedding (The Bijou Bride). The combination is fresh, beautiful and really a different look than the traditional white and pink wedding elements. We just love it.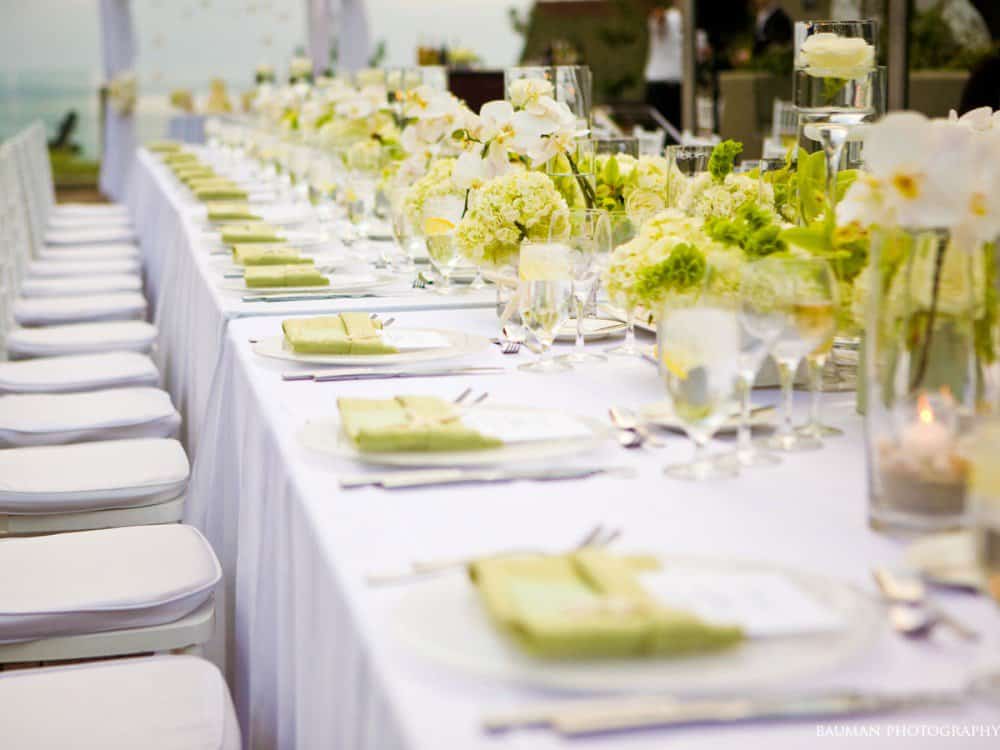 This table setting (with picture courtesy of Karen Tran) is just breathtaking. The linens and chairs are white, creating a neutral background and making it possible for the shades of green in the napkins and centerpieces to absolutely pop.
We've seen an emergence of green in wedding bouquets in recent years, but this picture from Green Wedding Shoes proves that even the boutonnières can be simply stunning when created primarily from greenery. These also have those pops of ivory white that really give them a gorgeous, fresh look.
We love how much spring is infused into this picture from Mod Wedding, featuring beautiful green bridesmaids' dresses. Pops of pink in the bouquets really add a charming, feminine aspect as well.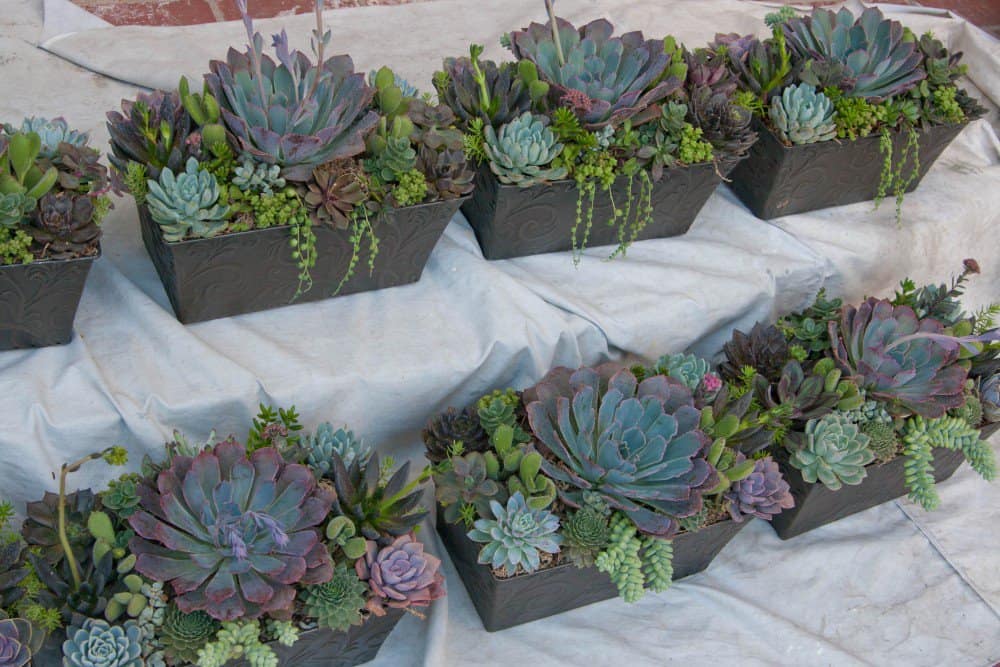 Wedding succulents make stunning centerpieces for green weddings, as evidenced by this picture from I Dream of Succulents.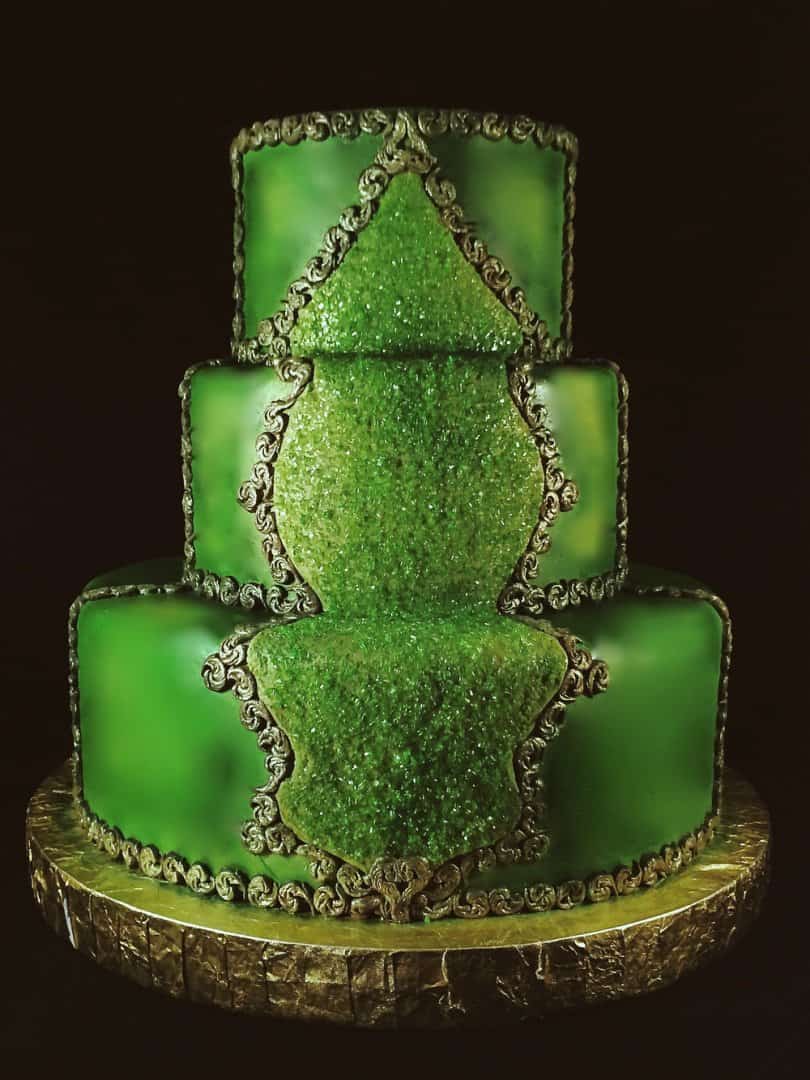 Perhaps one of our most favorite pictures is this one from Roze Buds Cakes, which features a simply beautiful emerald green wedding cake. It's intricate without being overdone, and would work perfectly with virtually any wedding theme, from fairytale to vintage to modern.
So, what do you think about a green color palette for a wedding? Which is your favorite aspect that we've shared with you? Tell us your thoughts and opinions in the comments below!