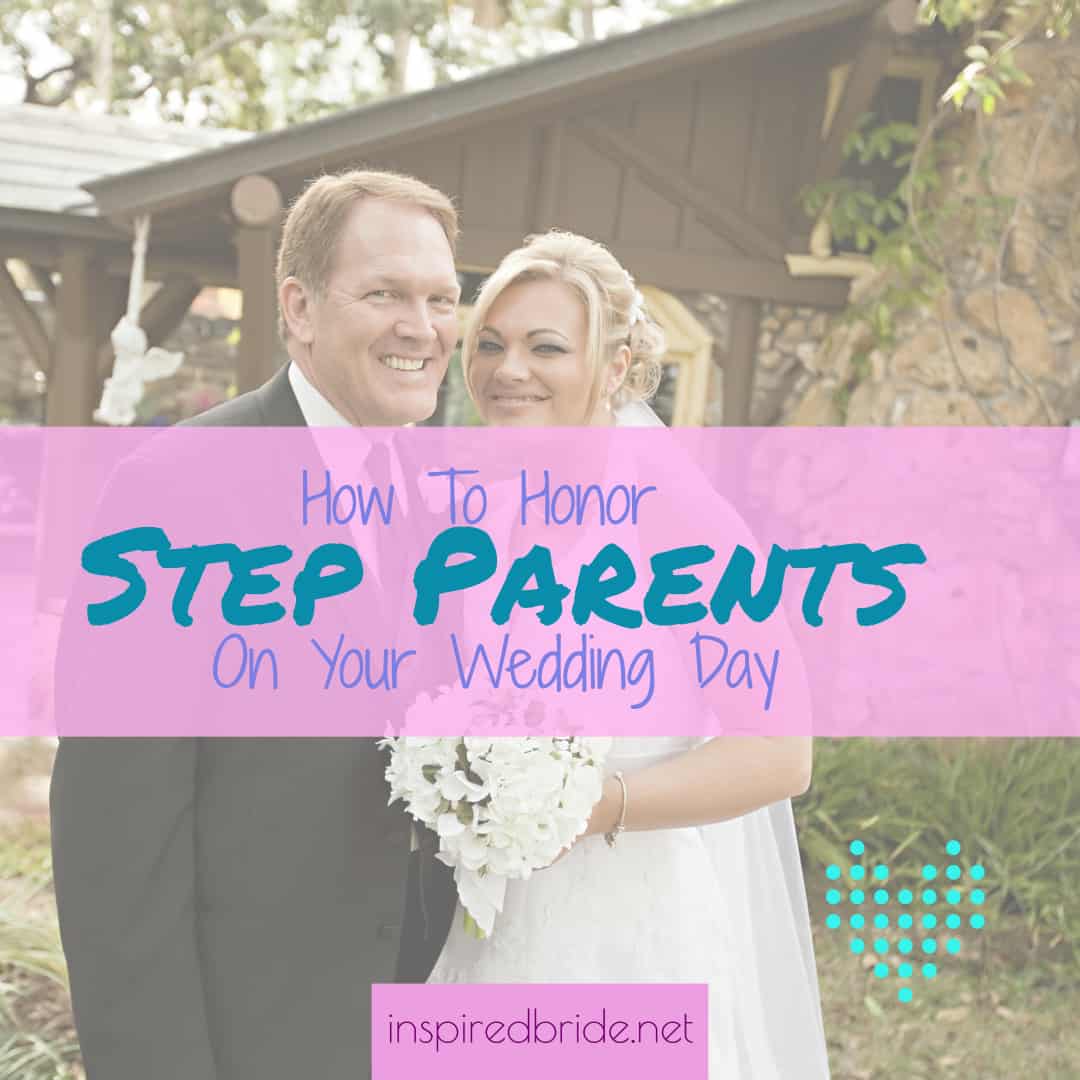 There's no doubt that family dynamics can be a challenge to manage. This is especially true during weddings, where there are specific traditions to follow, and each moment is packed with meaning. Every family is unique, so I can't tell you how to involve your step parents on your wedding day. However, I can give you some ideas so that you know what your options are.
In my opinion, the worst thing that can happen is that you'll follow tradition without thinking about your unique situation, and end up leaving a step parent out of your special moment. This may make your step-parent feel neglected, or cause you to feel regret after all of the excitement has passed.
The good news is that if you're reading this, you are thinking ahead about your situation. You're on the right track! The next step is to think deeply about your relationships with your parents and step parents, so that you can be guided to do what is right on this important occasion. Here are some suggestions. Hopefully, some will fit your situation.
1. Ask Your Step-Father To Escort You Part Way Down The Aisle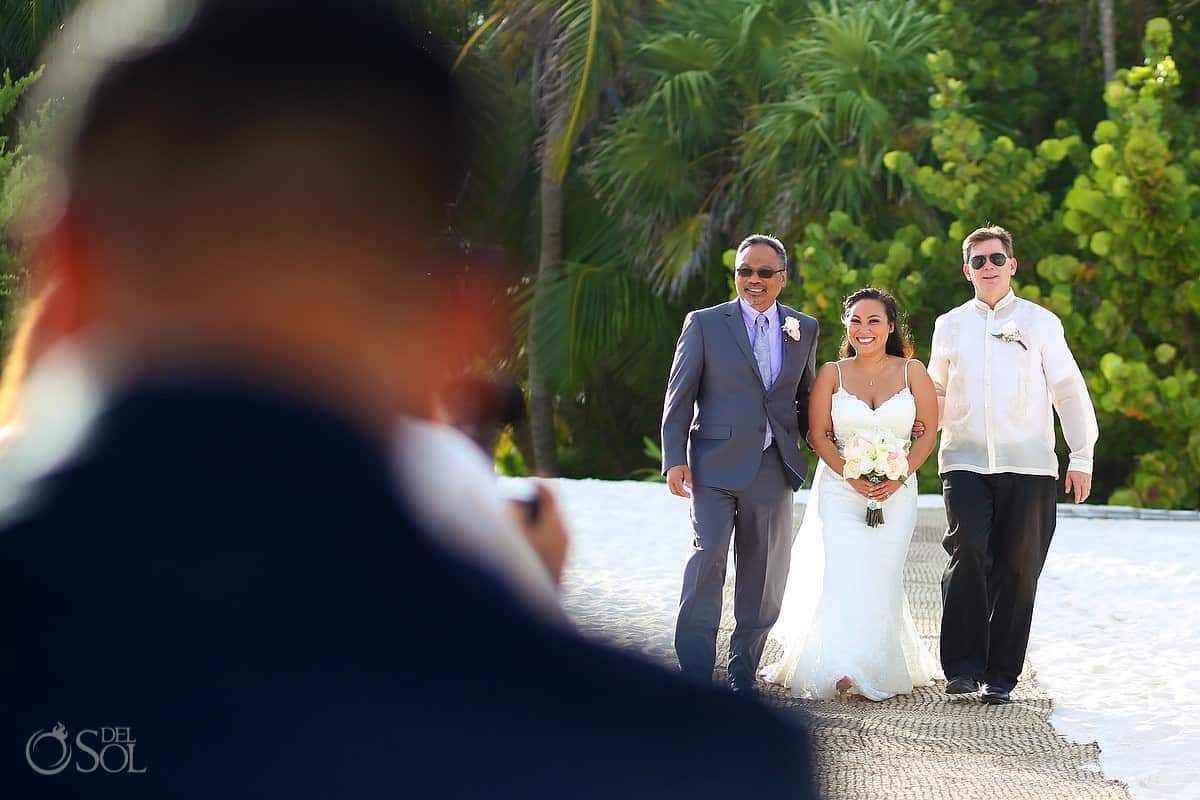 If you are close to your step-father, and also have a paternal father in the mix, you may want to have both men walk you down the aisle. You can do this by lending an elbow to each, or you can divide the aisle in half. Have your father walk you part way, and ask your step-father to walk you down the last half.
2. Take One-On-One Photographs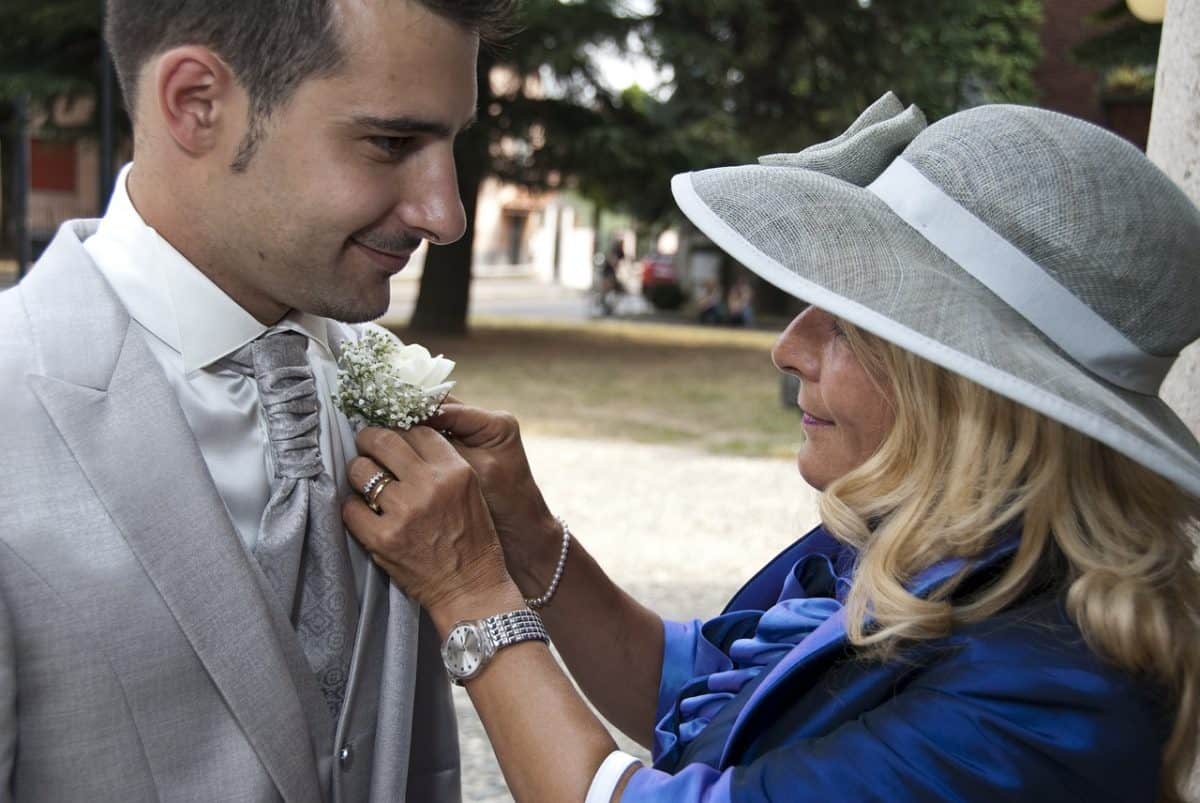 Be sure to put your step-parents on your list of must-have photographs. When you plan for this in advance, you won't risk getting so caught up in the whirlwind of the day that you forget to get a photo of just you and your step-mother, or just you and your step-father.
3. Give A Gift
Honor your step-parents with a gift. This might be something related to how they have helped you get to this moment in your life or simply a token of affection. Some options are jewelry, handkerchiefs, little luxuries (like lotion, bath salts, or candles), a shaving kit, or a tie. This will convey respect and appreciation, both of which step-parents may deserve just as much as parents.
4. Include Step-Parents in Honor Dances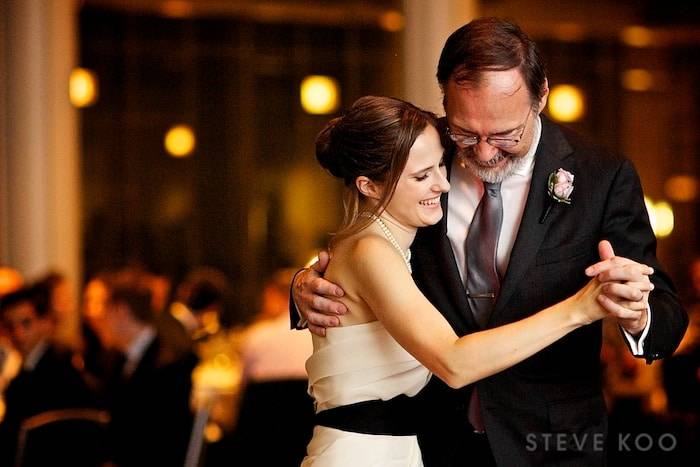 When you are making your dance schedule, include a dance with your step-parent. You could reserve an entire dance for this relationship, or you could split a father/daughter dance into two portions. Likewise for a mother/son dance.
I hope that this helps you begin to think about the ways that you will include your step-parents in your big day. Divorce and family dynamics can be a tricky subject matter, but I know you'll handle it just fine. It really helps to think about each relationship before hand. Are you close to your step-parents, or is the relationship conflicting? Leave a comment below if you feel inspired to share!