When we hear engagement session, we automatically think of a photo session of a couple in an open field, a park, or by the beach, but Juaqin and Nasim had something else in mind. The couple thought of a concept that even their photographer Casey Brodley did not expect! They did normal married couple things like doing grocery, date night at a dive bar, basketball (I know, very unusual), and lastly getting gas. These two managed to make pumping gas glamorous and fun! I can see that Juaqin and Nasim are so excited for the next chapter of their lives. Congratulations, you two!
Click image to enlarge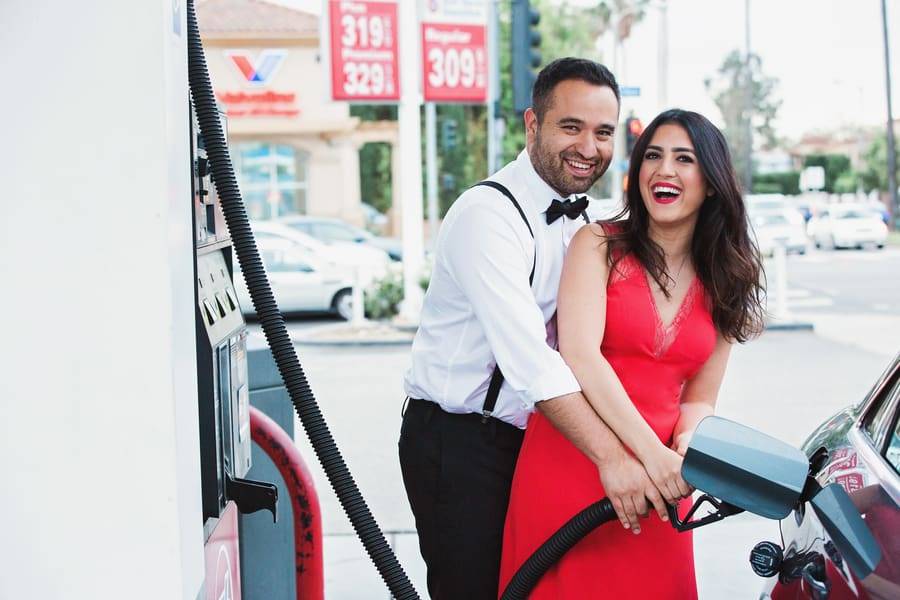 2

Like. Click to Vote
>
 "Getting Juaquin to take pretty pictures on a beach at sunset – or in a grassy field next to an old car – was going to be an uphill battle. 'We've never even been to a field,' he'd say. And he was right. Those moments wouldn't feel like us. Instead, he came up with this idea to capture our authentic, every day life dressed up in our finest. And what came of it, we feel, was pretty true to who we are."

— Nasim Meybodi, the bride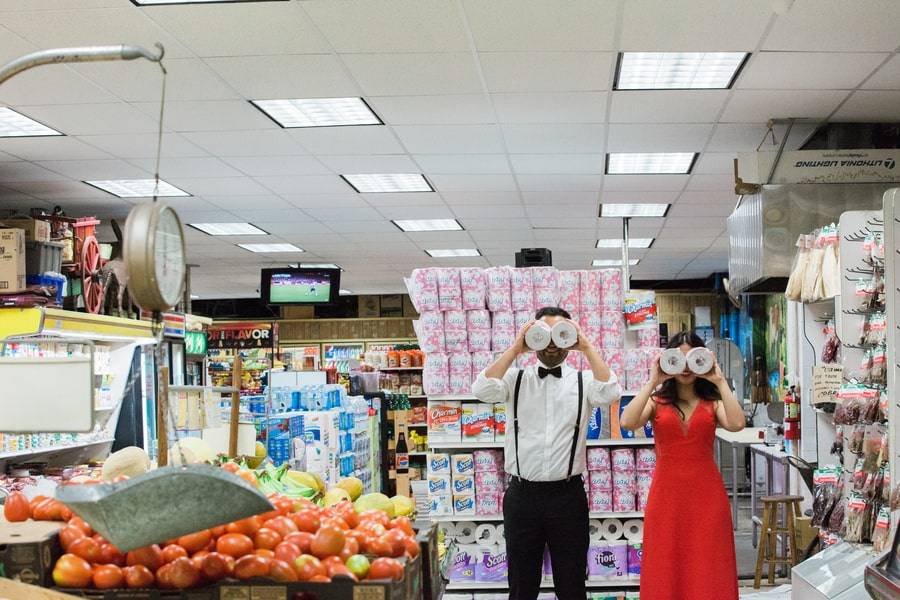 This might be random but it sure is cute and candid. Simple — just how I like it.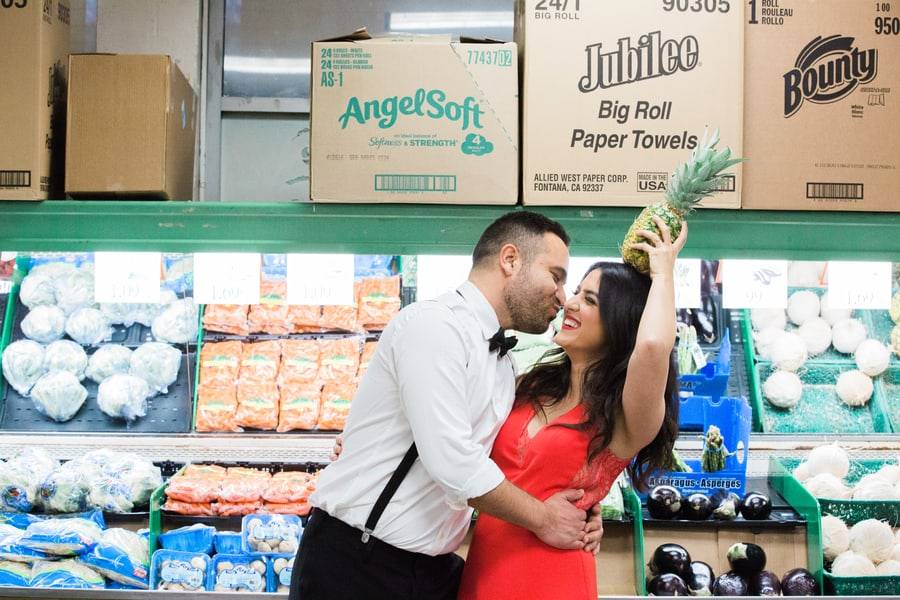 Another cute one!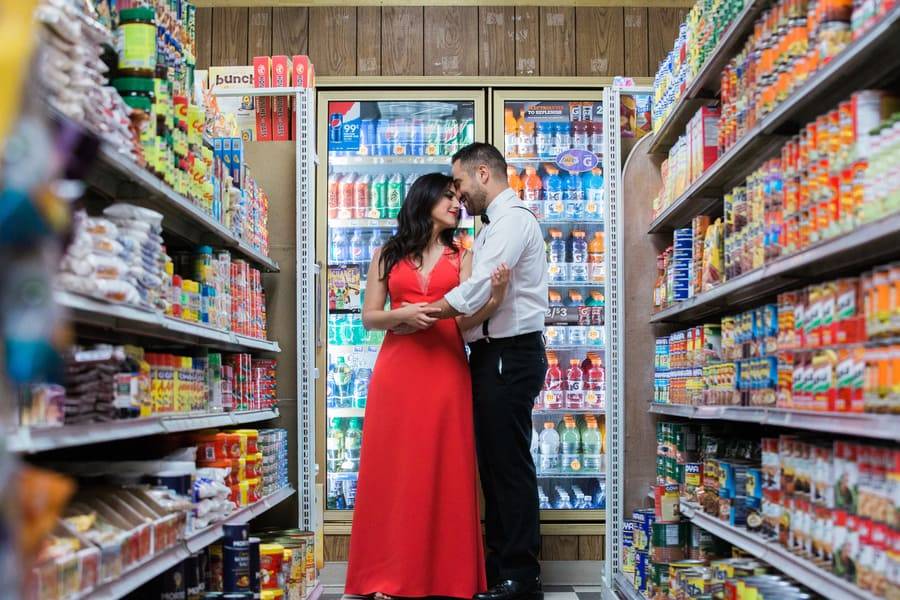 They actually managed to make this grocery aisle romantic. Can you not? *swoon*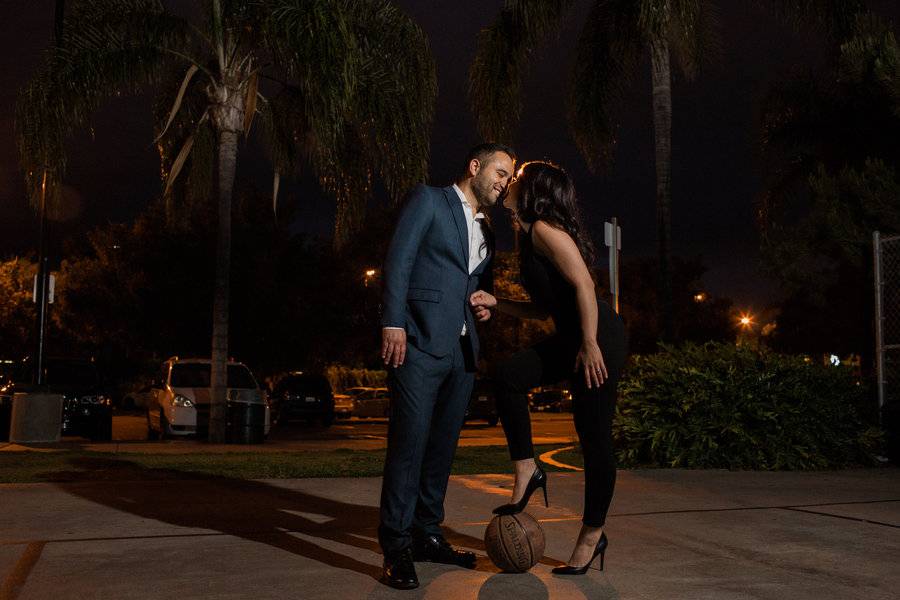 Oh you know, casually chilling but dressed to kill on a basketball court Oh lala~
 Vendors
Photographer: Casey Brodley