If you're planning to have a backyard wedding, you're probably already hooked on the romantic appeal. These great ideas may give you some inspiration to create the best possible backyard wedding with your available budget.
Backyard Dance Floor
Create a dance floor by using large 16" tiles and placing them together. You can use as many as you want to make the dance floor as large as you want it.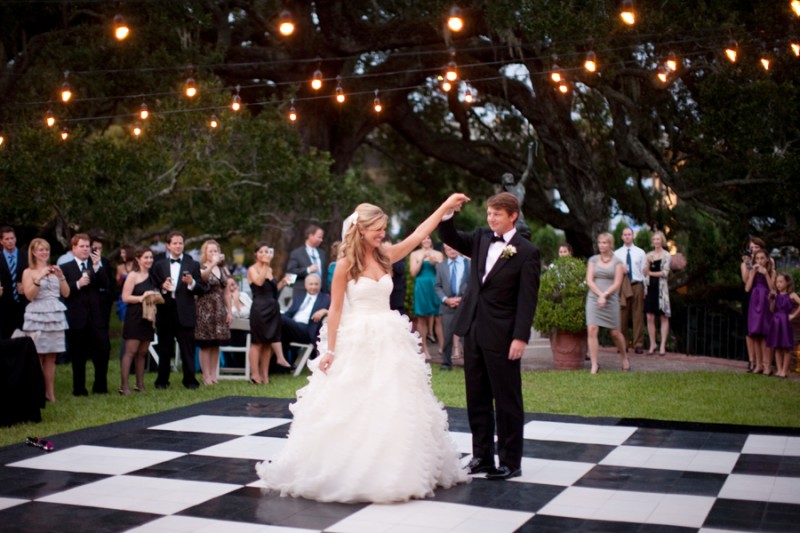 Its super easy to do, and the tiles can be removed later. Just make sure the ground is level before you place the tiles down.
Backyard Drink Dispensers
Use large iced tea dispensers as your drink station in the backyard.
You can offer whatever drink you'd like, from lemonade to water to fruit punch.
Use Shepherd's Poles
These handy items can be purchased from your local garden store and are great for hanging items of all kinds.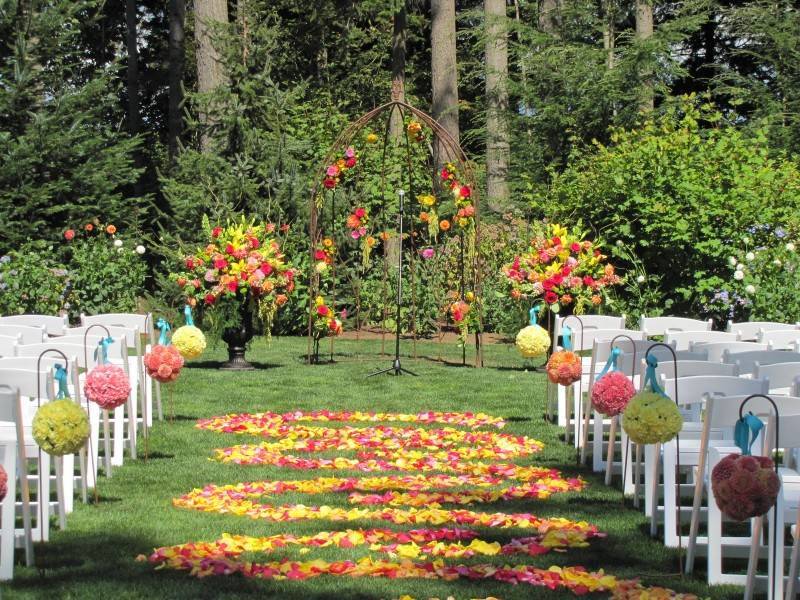 Hang flower balls, mason jars full of flowers, Moroccan style lanterns, or whatever your heart desires.
Get Corn Hole Boards Custom Painted
This fun game is a great addition to a backyard wedding itinerary, and they look even better when they're custom-painted for your wedding.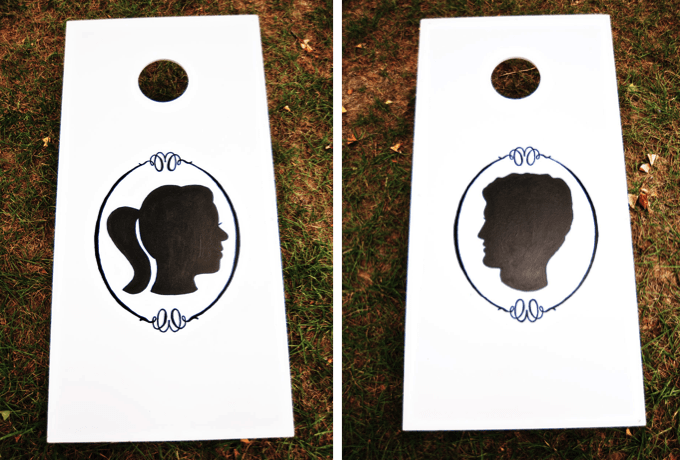 Plus, they can be kept for years and used for backyard events.
Hang a Clothesline Full of Pictures
Take snapshots of you and your future groom and hang them with clothespins on a clothesline in the backyard.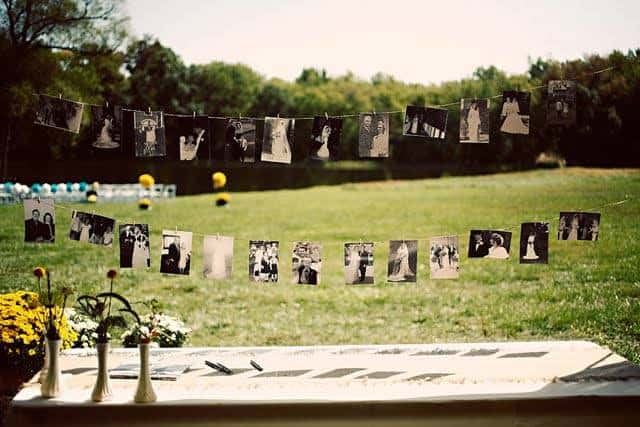 Make sure it's in an area where no one will walk in to it. This provides a wonderful décor item and sets the stage for your charming backyard wedding.
Beehive Guestbook Stamp
Try this cute beehive guestbook stamp too! You can hang it somewhere on your new home after the wedding.
Leaf Name Cards
Direct your guests to their seats with leaf name cards. These look like they just blew in!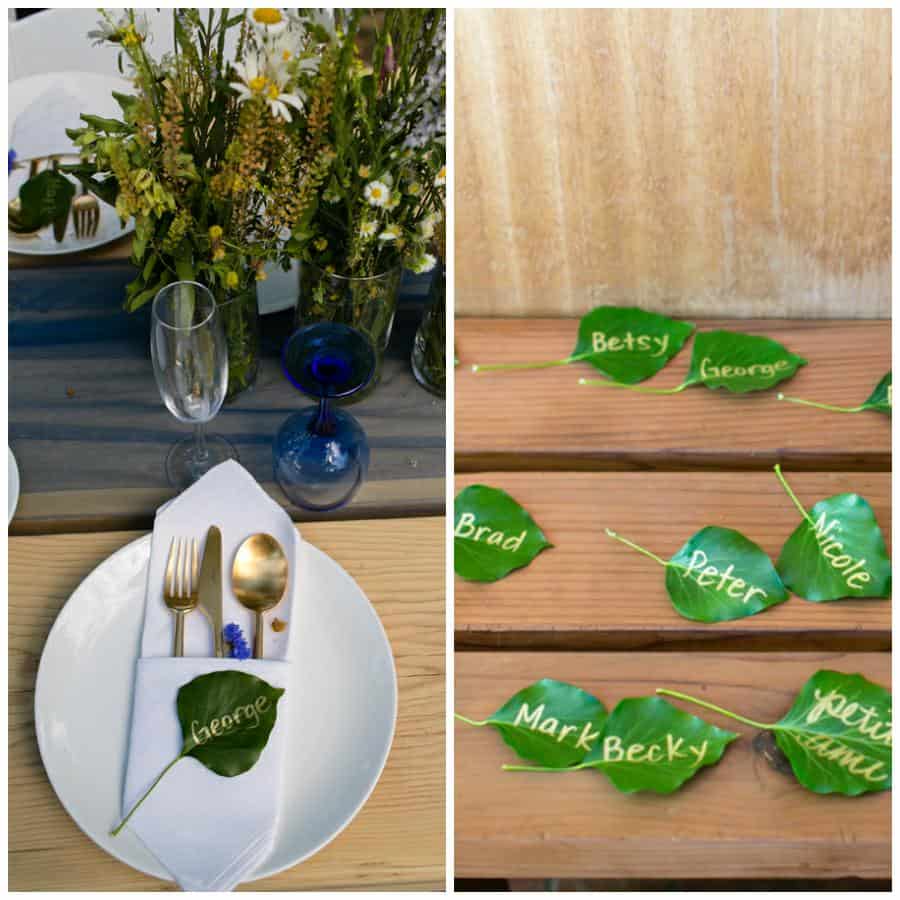 Personalized Honey Favors
Show that you and your honey are meant to BEE with these honey favors.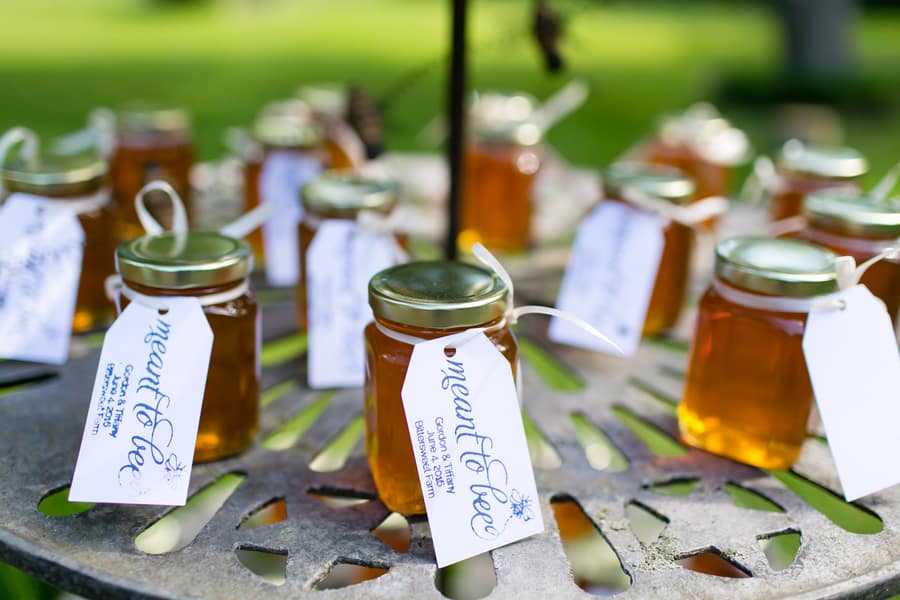 Use Hay As Benches
Cover hay with colorful rugs and runner for a perky backyard wedding!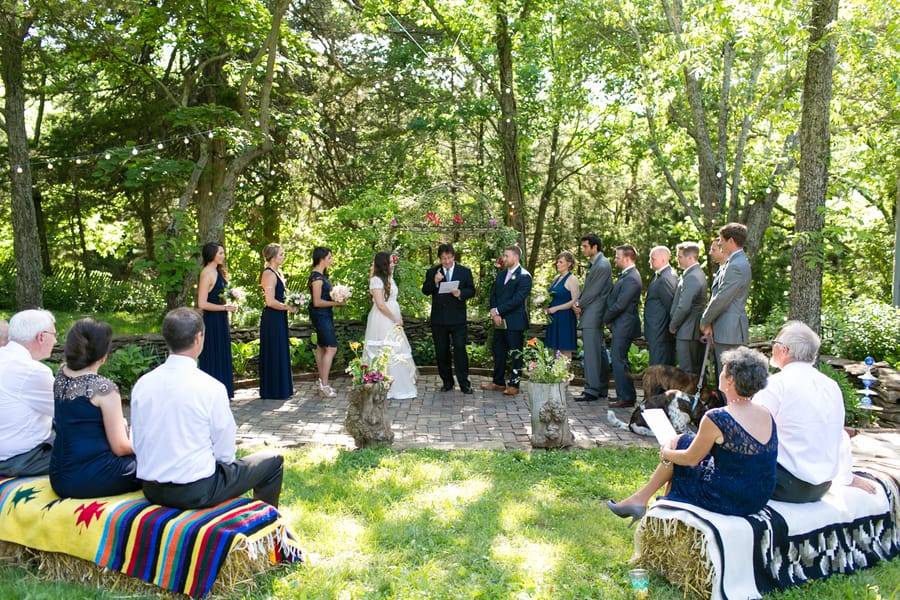 Keep It Fresh and Simple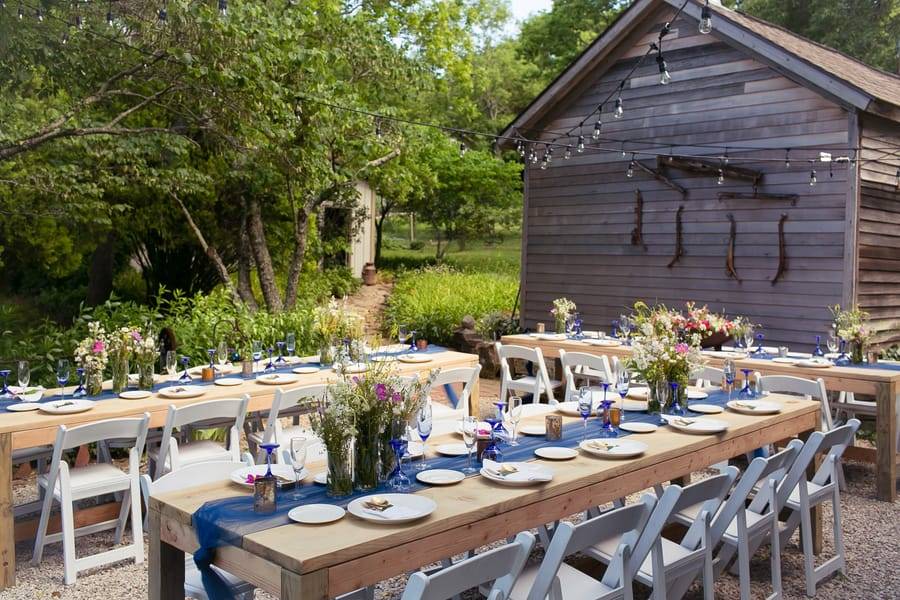 Watercolored Seat Plan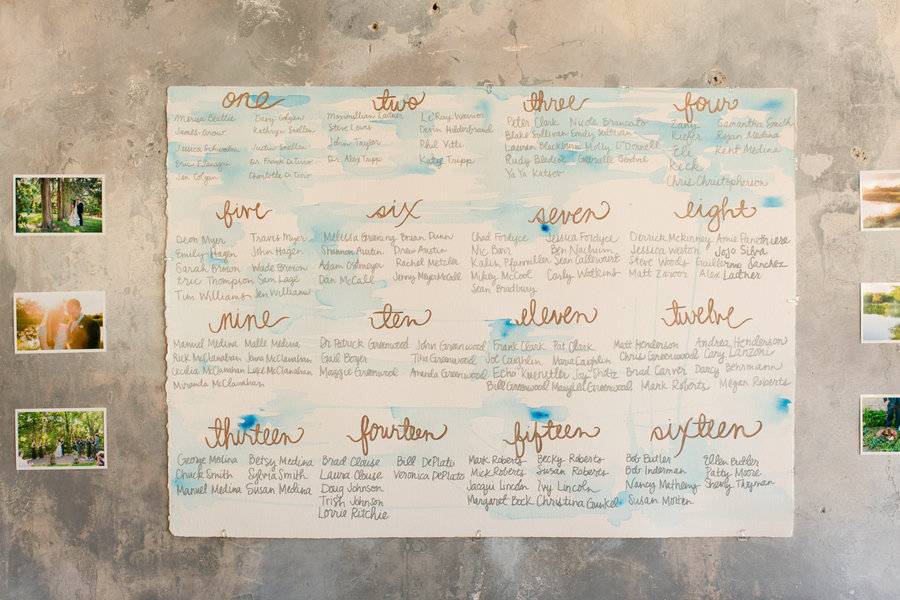 Each of these ideas will help make your backyard wedding a wonderful and whimsical success.