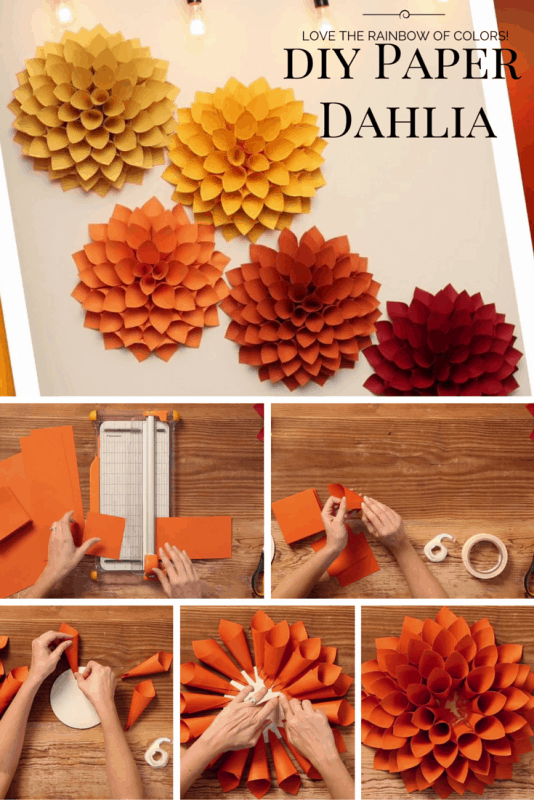 Dahlia is one of the favourite spring flowers and you can make your own oversized paper version with the materials you can easily find in a craft store. If wedding bells will ring this spring, then add these lovely paper dahlias to your special day. Celebrate the sun shining, birds chirping, trees growing and love blooming with this creative project.
What you need:
7 pieces cardstock (color of your choice)

Paper cutter

Double sided-tape

Circle cardboard
Grab the cardstocks and cut them into perfect 4-inch squares. It is better to use paper cutter for accurate and fast cut.
If you created about 60 pieces of squares, then you are ready to turn them into cones. Place a double-sided tape on one edge of the square. Then, bring the opposite corner about halfway across the square and bring the tape into the side over to overlap it. Secure the paper as we do not want these cones to open while we are making our flower. Repeat the process until you have 60 cones.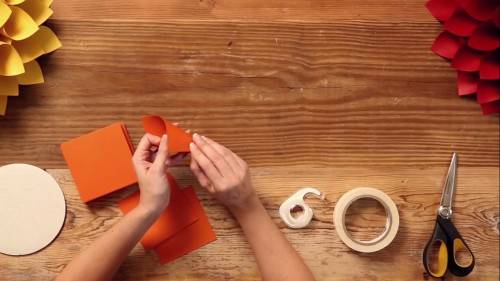 Once finished, it is time to assemble the cones on the circle base. Place one layer of double-sided tape around the outside of the base.  Before placing the cones, flatten its bottom about half an inch or so. Then, carefully press down the cone on the base. Continue working around the base creating the first layer of your flower. Make sure the cones are about half an inch apart.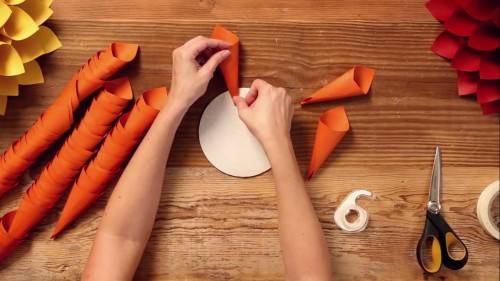 Now, we are to create the second layer. Place the cones in between the first one. Continue working around the base.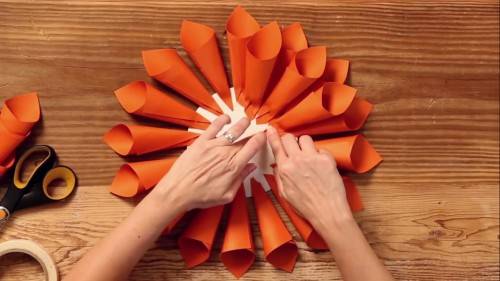 Repeat the process for the third, fourth and fifth layers.
And you are done! You can make more and more paper dahlia with the color of your choice.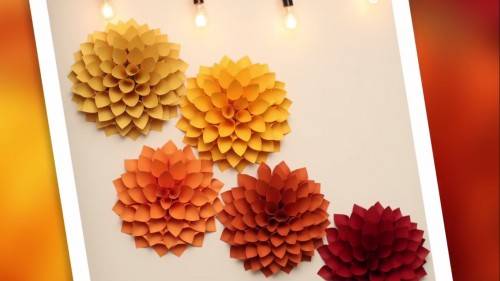 Watch How it is Done

Save All the Steps Above using this Bookmarklet