Whether your wedding will take place around the holidays or in winter, a beautiful DIY snow globe is the perfect décor item. Plus, they're super easy to create so you can personalize them any way you'd like. Here's what you'll need to get started:
• Clear Jar with Lid
• Paint (whatever color you'd like the lid to be)
• Water
• Glitter of Your Choice
• E-6000 Glue
• Central Item for Inside the Globe
• Ribbon, Bits of Raffia or Other Decorative Items
How to Create the Snow Globe
Step One: It's important to make sure every item you're using is clean and dry so that the glue and paints will stick and stay. That said, start by painting the outside of the lid in whatever color you'd like. If you want to try a little something different, use ModgePodge and paper or other items to cover the lid. Allow this to dry completely.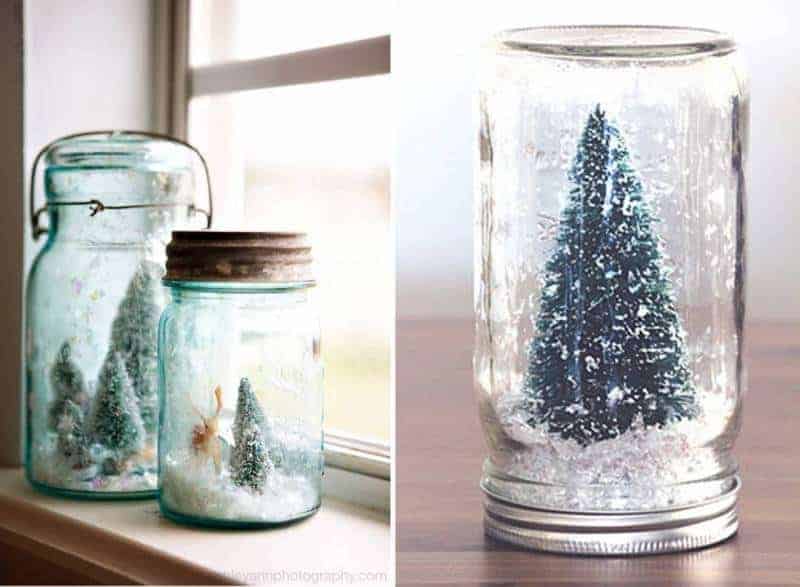 Step Two: Next, glue your "central item" to the lid of the jar. This could be a beautiful bride and groom, a holiday tree, your favorite animal or anything you'd like. Just make sure the item will not be ruined with water! It should be polished ceramic, plastic, or another item that will be fine when submerged in water permanently.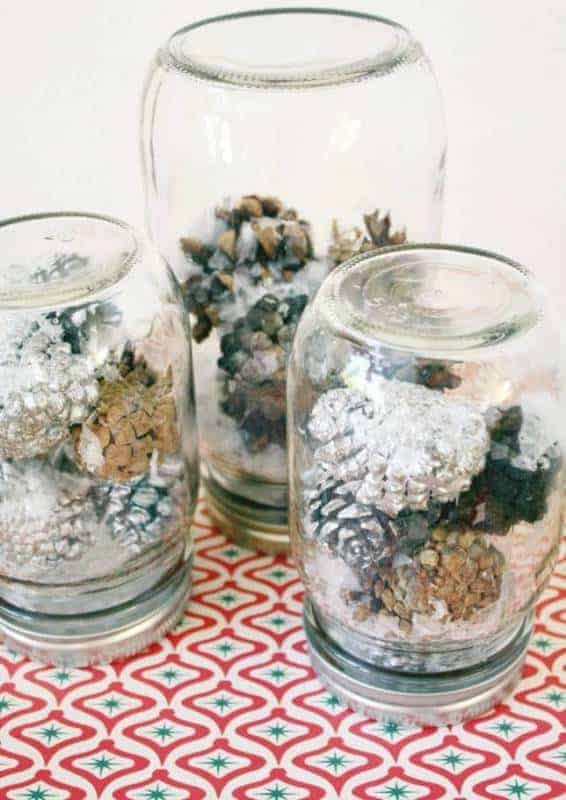 Step Three: Next, you're going to fill your jar with water, leaving about ¼ an inch of room between the top of the jar and the water. Add in whatever glitter you're using. Make sure the rim of the jar is completely dry and run a bead of the E-6000 glue around the outside. Give this about 2-3 minutes to set up and get tacky.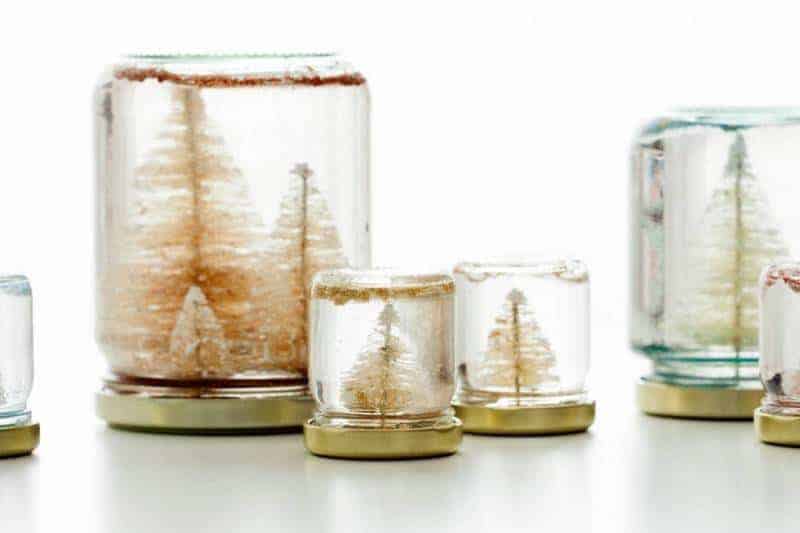 Step Four: Now, turn your lid right-side up and place it on the jar, carefully inserting the "central item" inside the jar and in the water. Screw the lid on tightly and wipe away any water that may have escaped. Allow the jar to sit for 24 hours before turning it over.
Step Five: Add any additional décor items you want to your beautiful DIY Snow Globe.
These make absolutely fantastic centerpieces or DIY wedding favors for guests. Start saving those jars and create beautiful wedding snow globes to use during your ceremony!