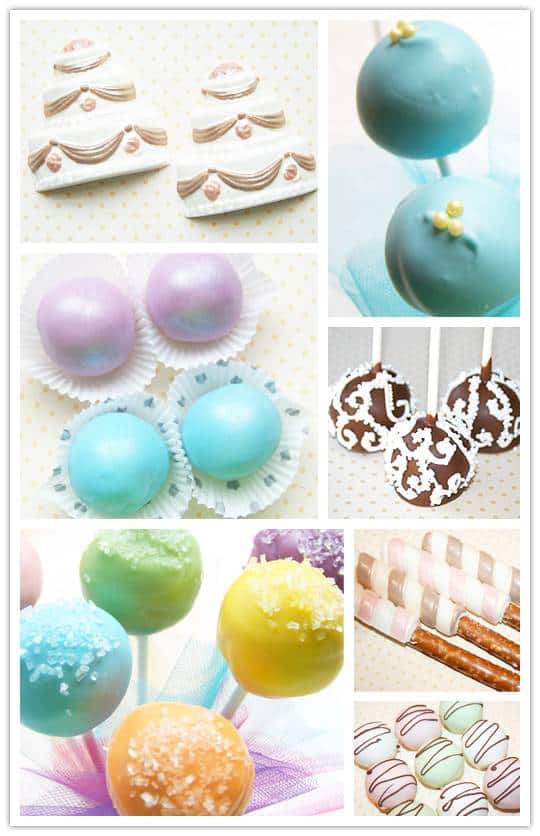 Today's thumbs up of the day goes to Kate Landers Events for introducing me to today's feature via the real party I am posting on Somewhere Splendid today. I've totally got a new sugar crush!
Cocoa Confections is great Etsy shop that's just waiting for you to buy everything in it. From cake pops to chocolate covered pretzels, to cake bites and decorated cookies, it's a fantastic source for a dessert table or individual edible favors. Just browsing will get your stomach growling – and your resistance will fall even further when you see the multitude of ways the items can be customized to suit your event.
Images from Cocoa Confections.