Summer is wedding season, but it's also fairy season. It's the magical time of year when the days are longer and the nights seem much more full of stars. If you're the type of whimsical bride who believes in the magic of fairies enough to plan around this theme, you're going to love this post. Here are our favorite fairy wedding ideas that you can use for inspiration!
Amazing Fairy Wedding Apparel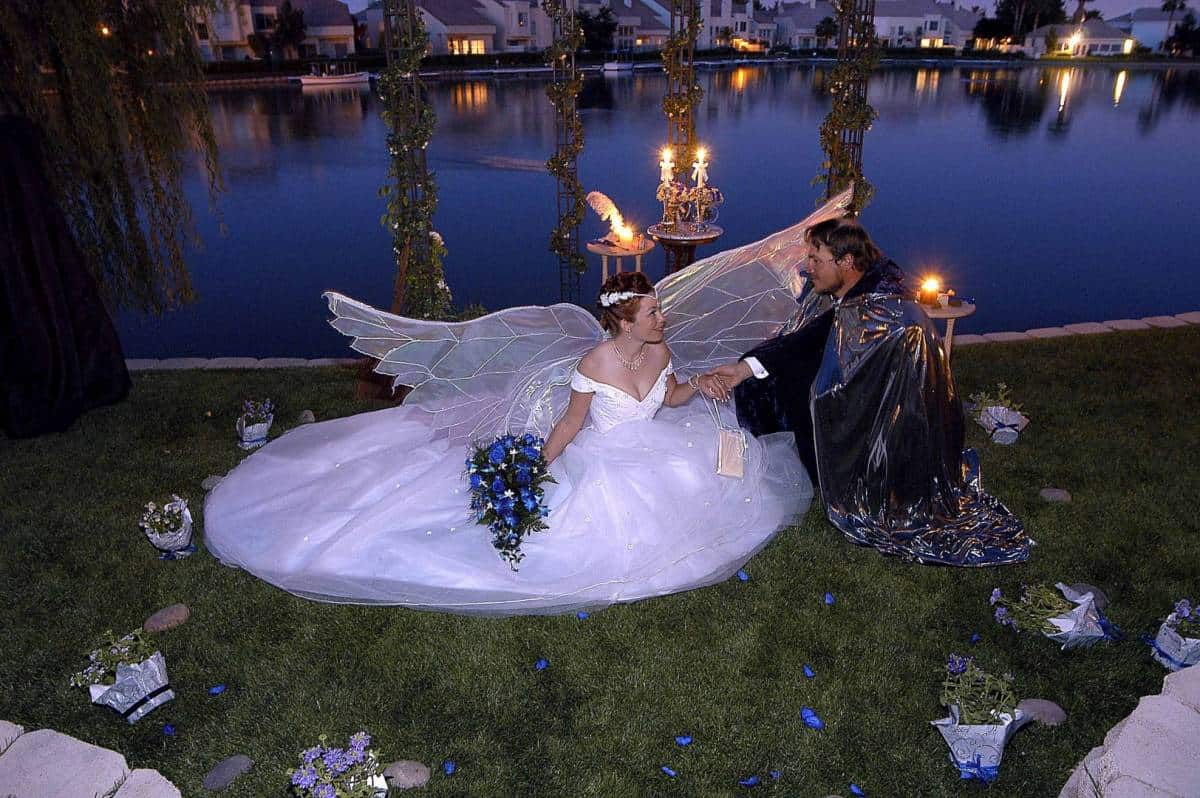 Photo by Wedding Splendor
You don't have to go too out of the way to make your wedding apparel perfect for a summer fairy wedding theme. Simply add a gorgeous pair of wings for the bride and a shimmering cloak for the groom like this couple did and you'll be all set.
Arrive in a Magical Carriage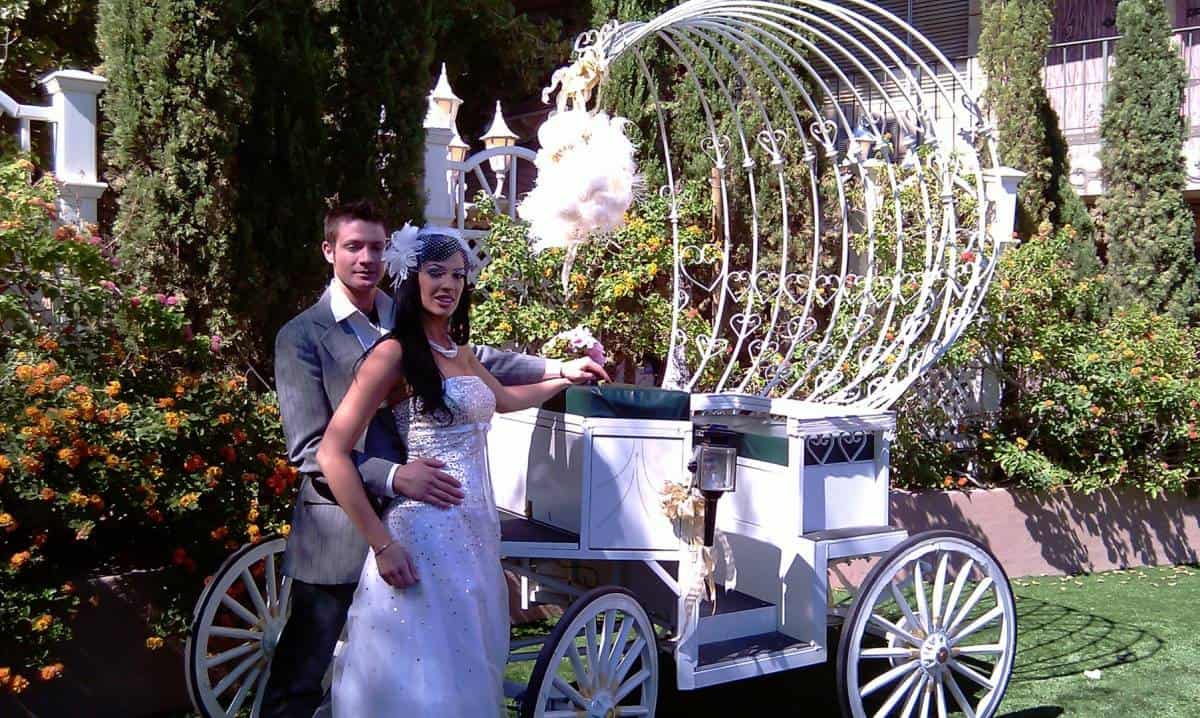 Photo by TB Dress
Rather than arriving by vehicle, stun your wedding guests and pay homage to your summer fairy wedding theme by arriving in a beautiful and magical carriage. Many cities have horse-drawn carriages available for rent, complete with drivers.
Outdoors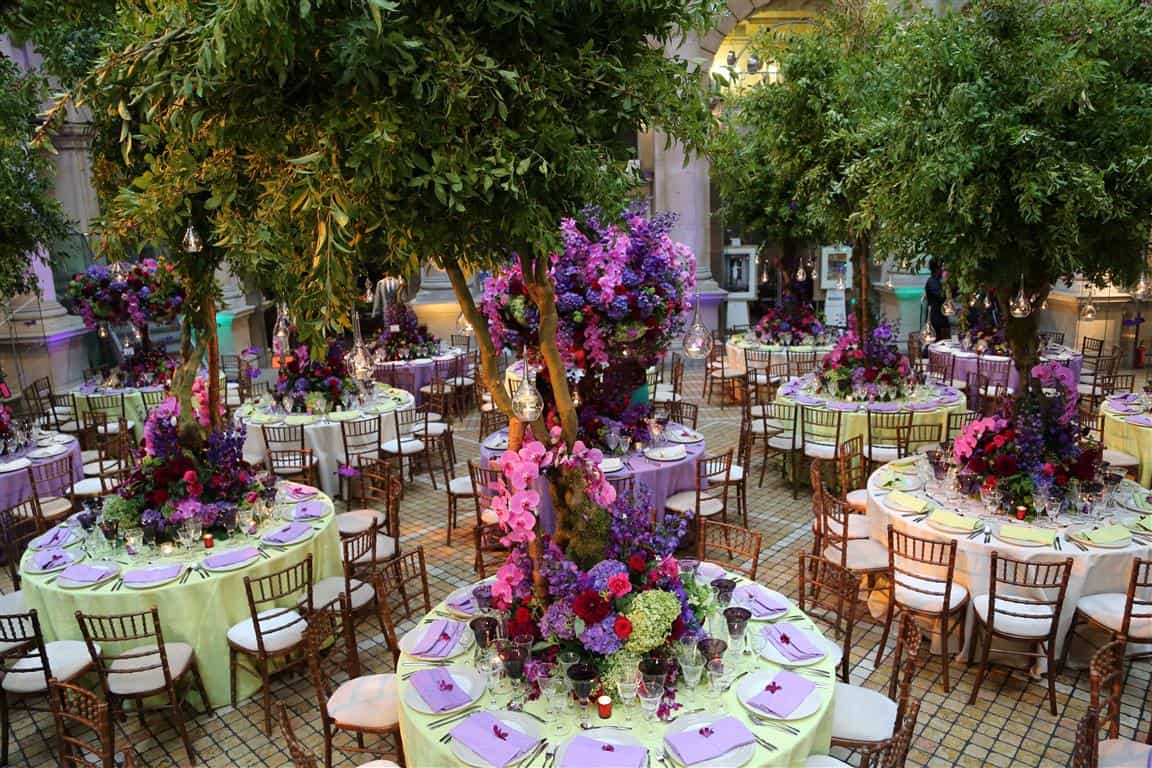 Photo by Beyond Certainty
No fairy-themed wedding would work when confined between walls. Make sure to have your reception or at least your ceremony outdoors so your guests can enjoy the beauty of nature as you celebrate your big day.
Sparkling Lights

Photo by Big Commerce
Sparkling lights are a must for a fairy wedding. Even when placed indoors, they give the illusion of thousands of sparkling stars or fireflies in the summer night air. They can go a long way toward making your summer fairy wedding much more magical and beautiful.
Mood Lights
Photo by Caprice Design
You can also create amazing effects using lighting. For instance, giving the whole room a pretty blue glow creates the illusion of twilight even during the day. This is a fantastic way to achieve a certain mood that can really help with your summer fairy wedding theme.
Which of these summer fairy wedding theme ideas is your favorite? Let us know in the comments below and feel free to share other ideas which would fit this theme.