With all the different types of veils to choose from, how do you know if the one you choose is perfect for you? Most women aren't even sure of the proper name for a certain type of veil. To prevent a fashion mishap (or to assist you when shopping for the perfect veil), check out these tips for choosing the perfect veil length.
Shoulder Length – This veil falls just below your shoulders and is one of the most popular veil types. It's perfect for strapless or spaghetti strap dresses.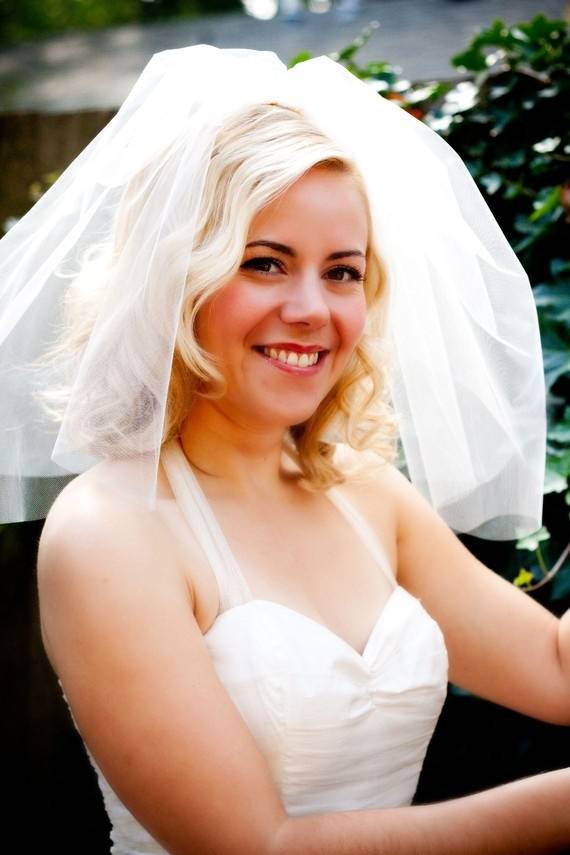 Elbow Length – This veil falls to your elbows, and works well with strapless dresses, spaghetti straps and short-sleeve dresses.
Wrist Length – This veil falls to your wrists and is great for more formal occasions. It will work with formal dresses of virtually any type.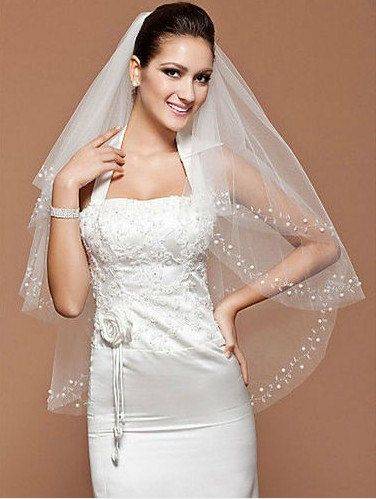 Fingertip Length – The fingertip length veil falls to the bride's fingertips. It's traditionally used for more formal occasions, although it works well with some types of casual gowns.
Intermission Length – This veil falls to about knee length. This is without a doubt a formal veil, best used for very formal dresses.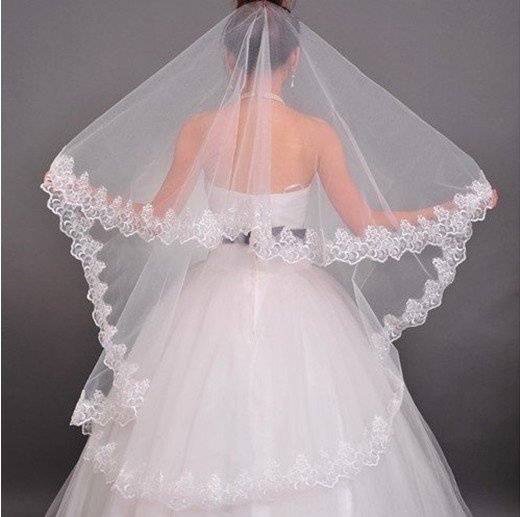 Chapel Length – Chapel length veils touch the floor, but only pool out a little. These, like most of the longer types, are typically considered formal veils. They're best when worn with long sleeve gowns although they look great with some short-sleeve options.
Cathedral Length – The most formal, the cathedral length veil falls to the floor and pools out quite a large distance from the bride. Many times, brides with cathedral length veils need assistance to keep their veil in check.
By using these tips, you can choose the perfect veil length and will know what to call it when asking for it!