Sarah and Ben
"How romantic" are the only words that came out from my mind as i read a glimpse of this couple's love story. I can't help but gush over their whimsical romance like the Potomac River near their respective river houses owned by their families over the years even before they knew each other! That's one true destiny right there and to have a proposal shoot under the blooming cherry blossoms is every girls dream! Thank you for inspiring us, Sarah and Ben and congratulations!
Click image to enlarge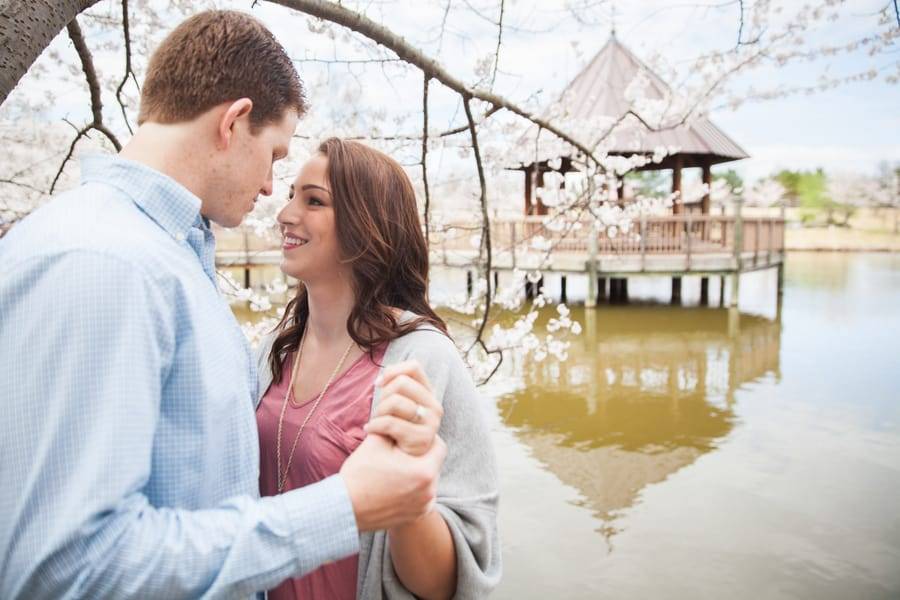 2

Like. Click to Vote
>
The Proposal
What better way is there to propose than with a chrome rose ring box? A couple years ago, Ben bought two chrome rose boxes. He gave one rose to Sarah with earrings inside, and saved this rose because he knew he wanted to marry this girl and thought it would come in handy for the proposal. He was right, and it was as romantic as can be. He actually hid the rose in his shirt for a while before popping the question! It took every bit of effort for him to sit in the car and not be obvious about the fact he was hiding something.
Vendors
Photographer:  Photos from the Harty
Reception Venue: The Atrium at Meadowlark Botanical Gardens