Garden weddings are gorgeous and although they're very elegant, they have a more casual feel to them than church weddings. If you're considering a garden wedding theme and reception, you're going to love these brilliant garden wedding theme ideas.
1. Flowers in Watering Cans
Perfect for centerpieces, these are absolutely adorable.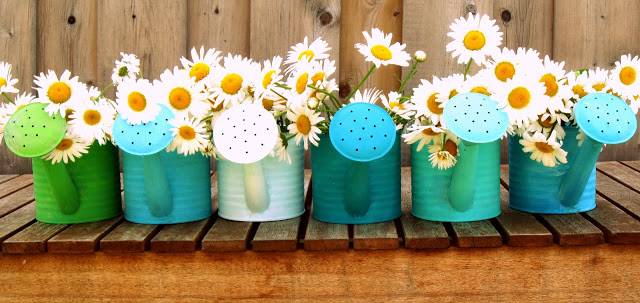 Simply place pretty bouquets inside watering cans that match your wedding colors. It's simple and works very well with a garden-themed wedding.
2. Paper Lanterns
Rather than hanging paper lanterns in trees around the area, hang several over each table and have them provide your lighting.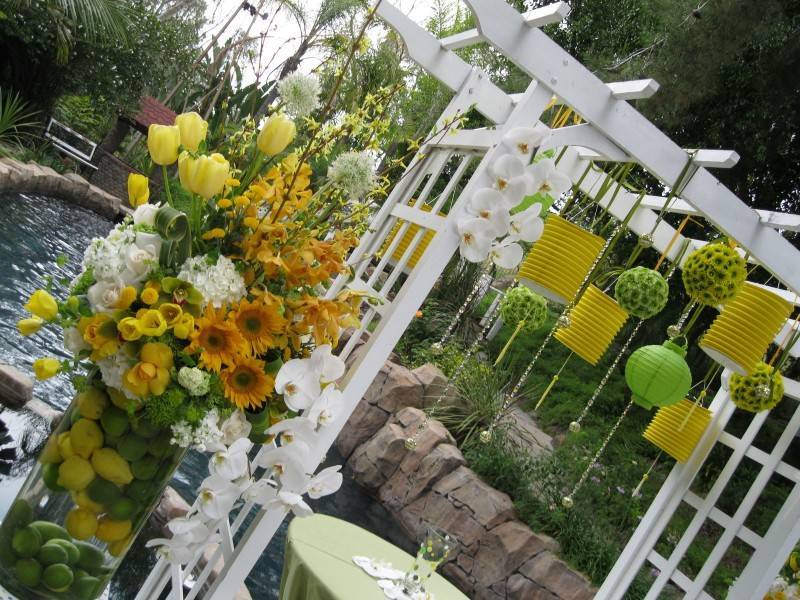 This is beautiful if your reception lasts until after dark; the lighting is soft and romantic and the overall effect is gorgeous.
3. Vintage Chairs
For the ceremony, go with vintage wrought iron chairs.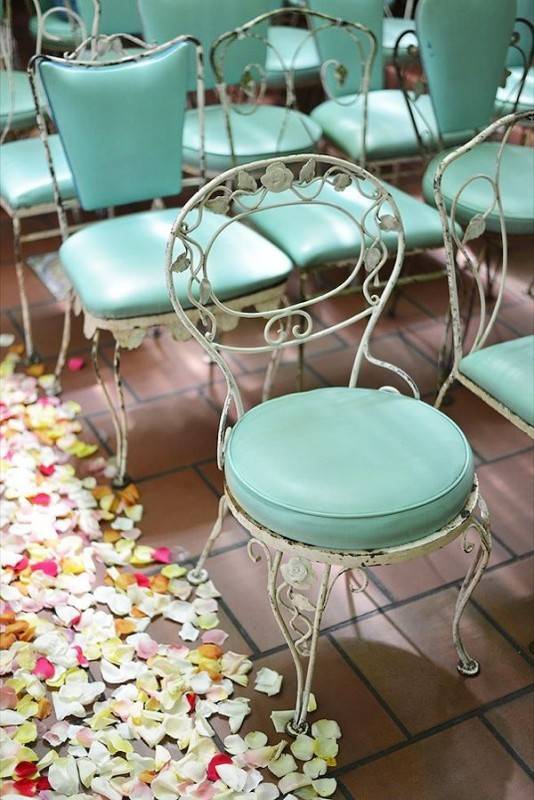 This adds a shabby chic feel to the ceremony, and you can use cushions in your wedding colors!
4. Flower Backdrop
Create a beautiful flower backdrop (real or artificial) as the perfect place for wedding photos.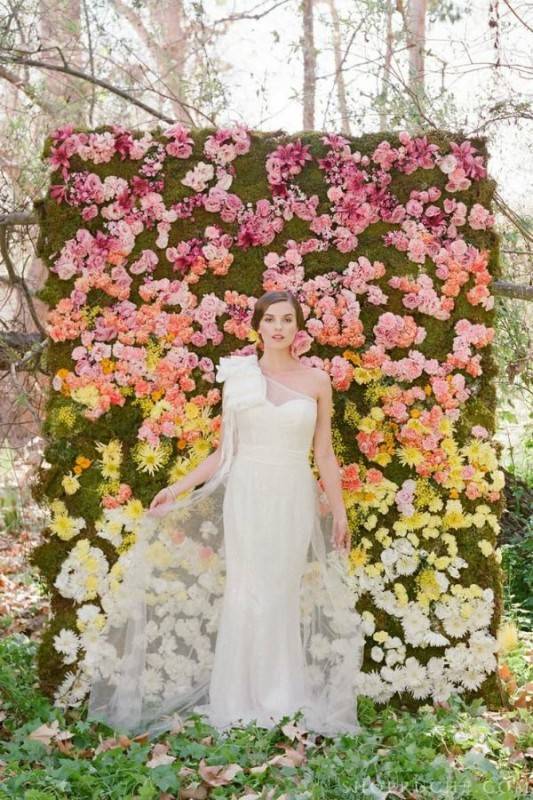 Use your wedding colors, a rainbow theme, or create an ombre look.
5. Decorate a Garden Swing
This is such a lovely place to take photos, and it's a pretty clever idea.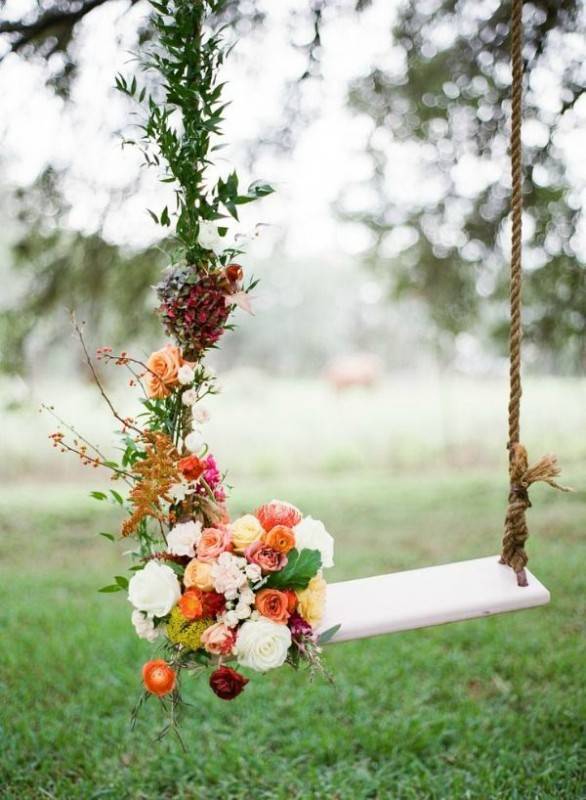 Decorate a garden swing to make it festive, and then take pictures of all the girls on the swing – flower girls, bridesmaids and the bride!
Let these beautiful garden wedding ideas inspire you as you plan your own garden wedding.