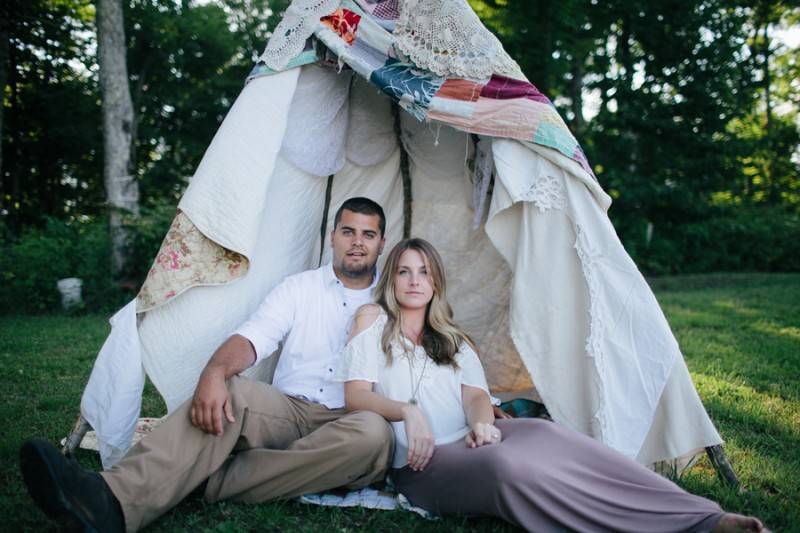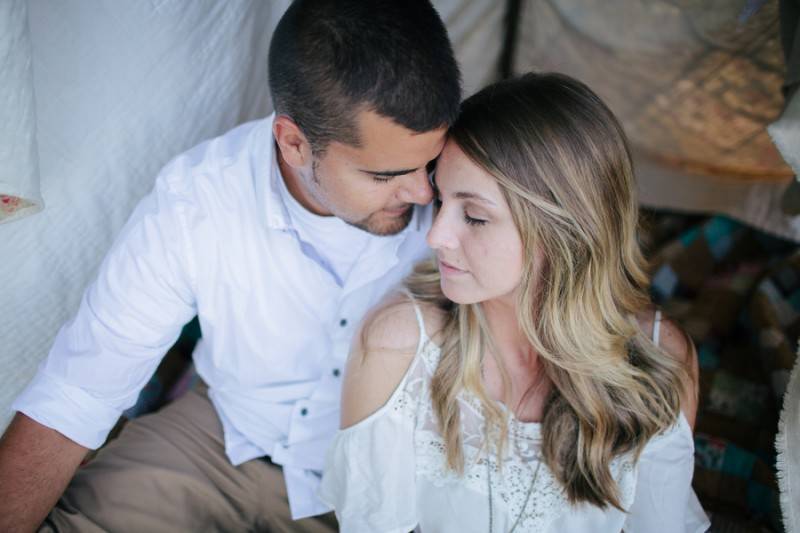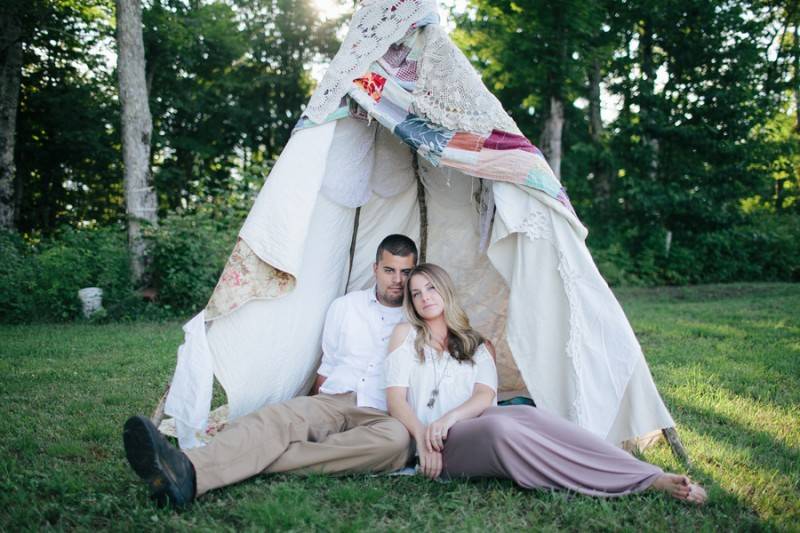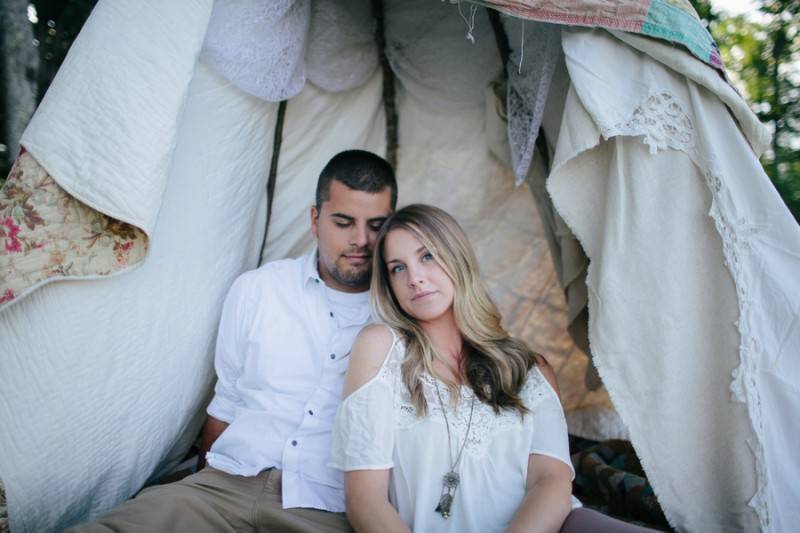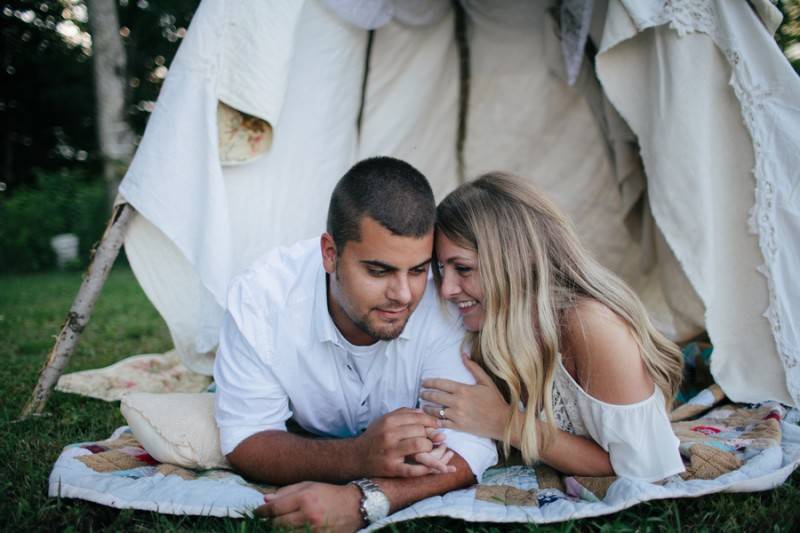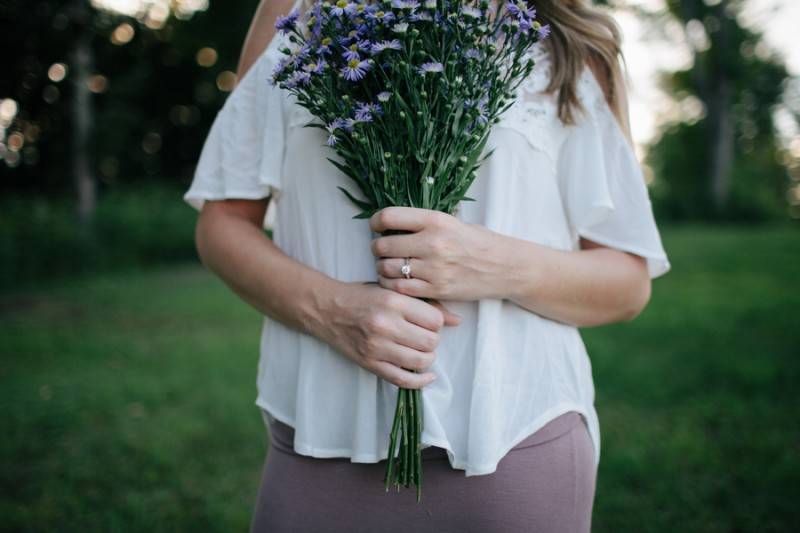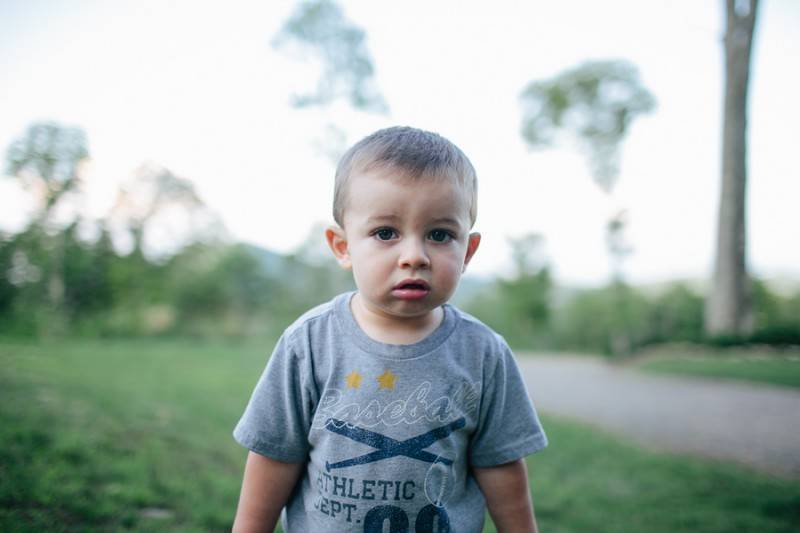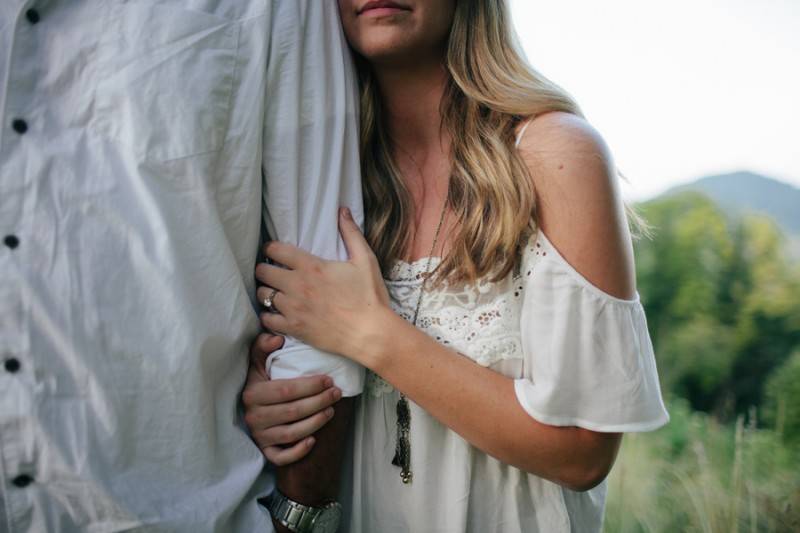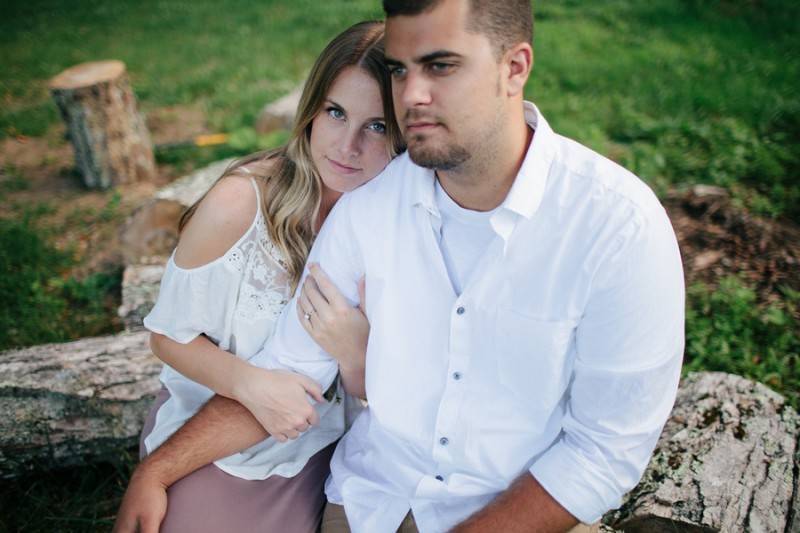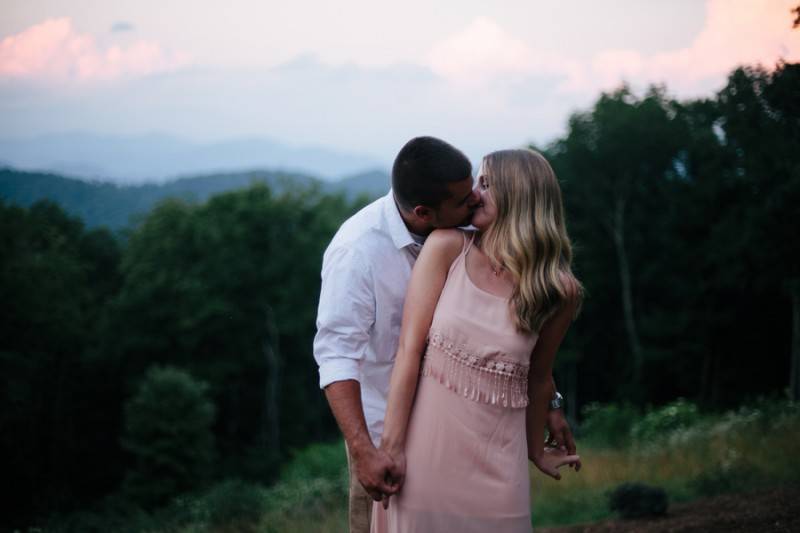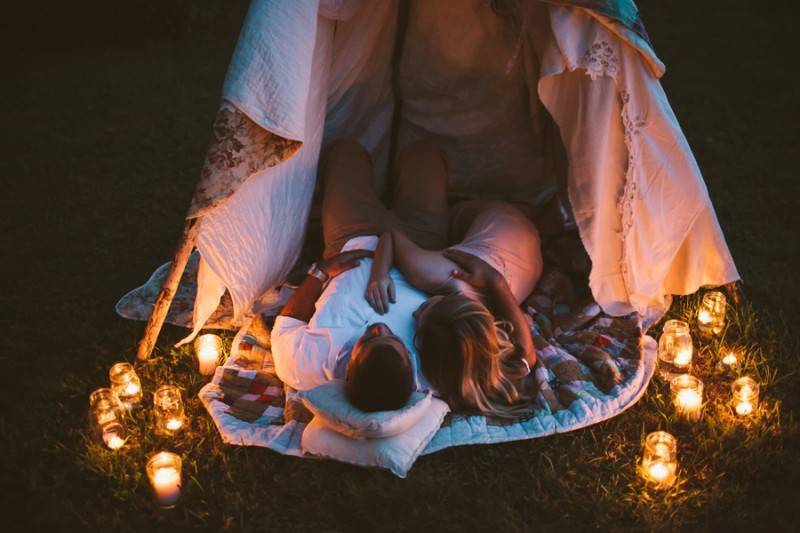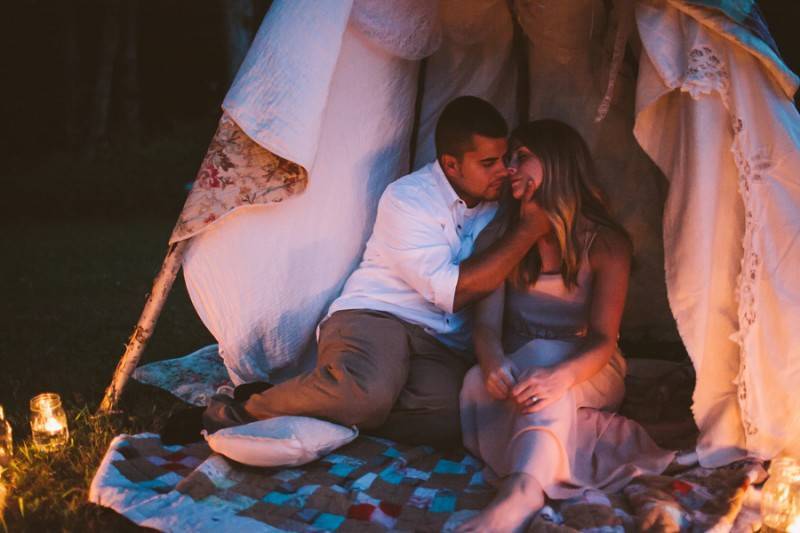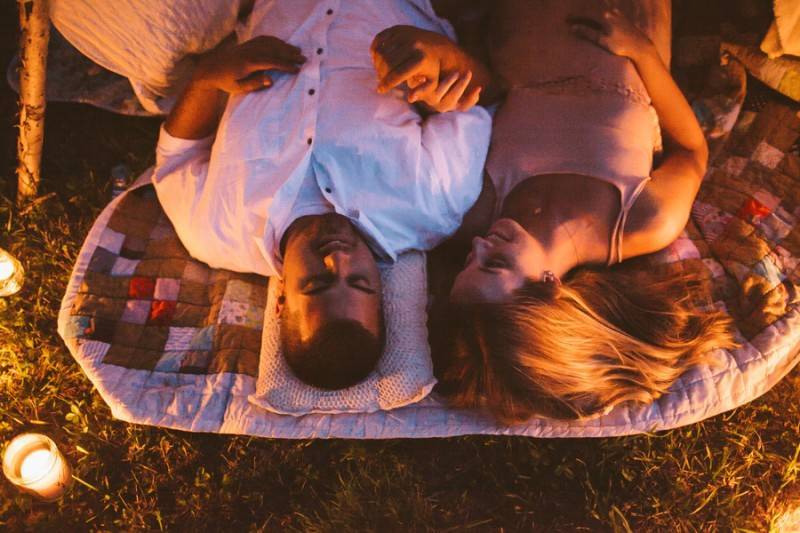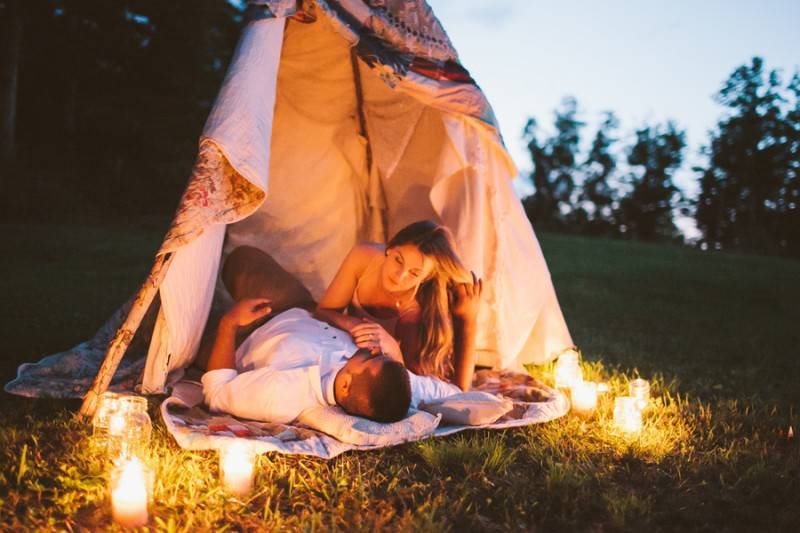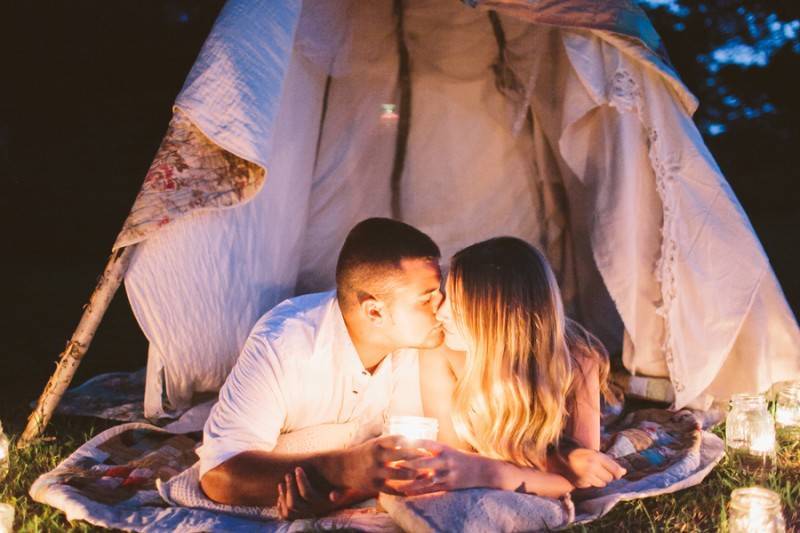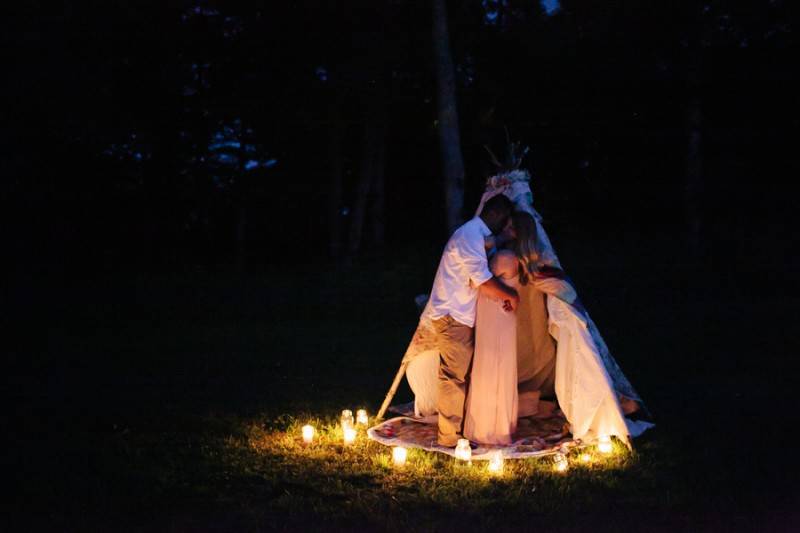 That teepee setting just screams comfy and serene, right? It made our couple's engagement photos look more cuddly and romantic, most specially when the sun finally set and they started adding the candles. It looked like it was mighty fine time to camp and stay under the stars.
Here is what our bride-to-be has to say about this lovely engagement shoot…
What do you think is the overall story for this album?
I wanted the session to exude the vibe of a romantic summer evening, where we just jumped in the truck, picked a spot, and built a quilt tent to lay under and watch the night sky. The candles, quilts, and wildflowers that we used were are all things that could be thrown together on a whim, so it didn't feel excessive, just naturally whimsical.
What inspired the outfits?
I wanted each of us to appear (mostly) as we normally do; I even asked him not to trim his beard (haha), but I chose a flowy cold-shoulder top and no shoes to add to the bohemian feel of the teepee.
What was your favorite part of the day?
The moon was the biggest I had ever seen it the night we had the session; That, along with the candle light all around us just felt like we were in a fairytale! I also loved that we used heirloom quilts from Kyle's family to make the teepee; while the session was largely Suzanne and my vision, it gave Kyle his own special story to tell about our pictures.
Was there any Do it Yourself (DIY) projects? If so, can you describe them in detail?
Kyle and I built the quilt teepee and brought it to the location; he went to the woods with an axe and cut down the limbs for the frame and tied it together with hay baling string. The quilts and miscellaneous lace doilies, pillows, and fabric, came from Kyle's parent's house, and were all hand made items from his grandmothers and other family members.
Vendors
Photographer:  Suzanne Garland Photography