In an 1874 Historic house down Austin where modern meets antique is where these love birds had their post- wedding photoshoot. With colorful tinted windows, white brick walls, beautifully etched wooden doors, and sophisticated wallpapers are few of the things that made their portraits gorgeous. What more if you add Dustin's masculine beard and man bun, and Caitlin's Marilyn Monroe kind of look? Ahh, splendid. The norm is doing the bridal shoot before the wedding but Caitlin did hers in a different way. Congratulations on your wedding! May you always have the best of both worlds, Cait and Dustin.
Click image to enlarge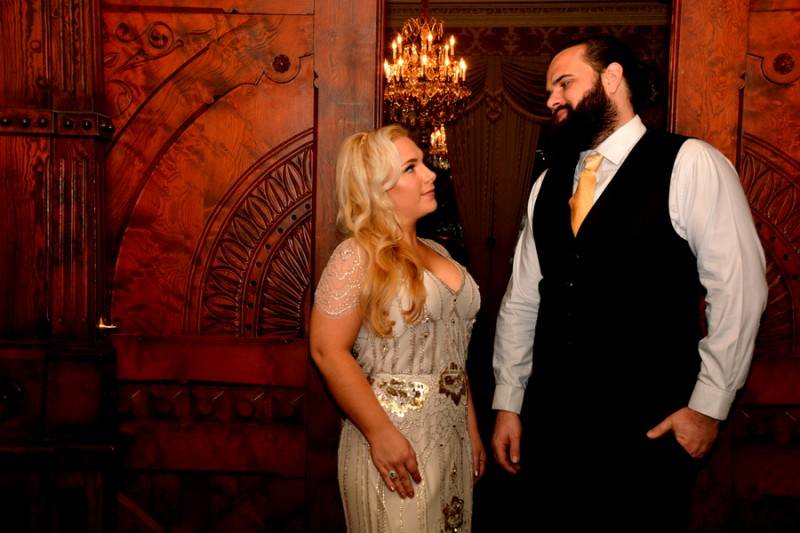 2

Like. Click to Vote
>
The Album Story
I love what this couple decided to do with their bridal portraits! Instead of Caitlin doing her bridal portraits solo before the wedding, she decided to wait until after the wedding so that she could include her new husband in the portraits!
The Location
They chose to do the session at an absolutely stunning historic house in down town Austin. This luxurious home built in 1874 has been absolutely beautifully preserved by Austin Women's Club since 1929 and is also now a breathtaking wedding venue. I was so honored to be able to spend 2 hours with full private access to the house to capture Caitlin and Dustin's formal portraits but I could have easily spent the entire day there with them! While we were able to take advantage of many beautiful aspects of the house we didn't even make it to all of the unique and beautiful rooms and alcoves. And this couple was the perfect couple to work with there!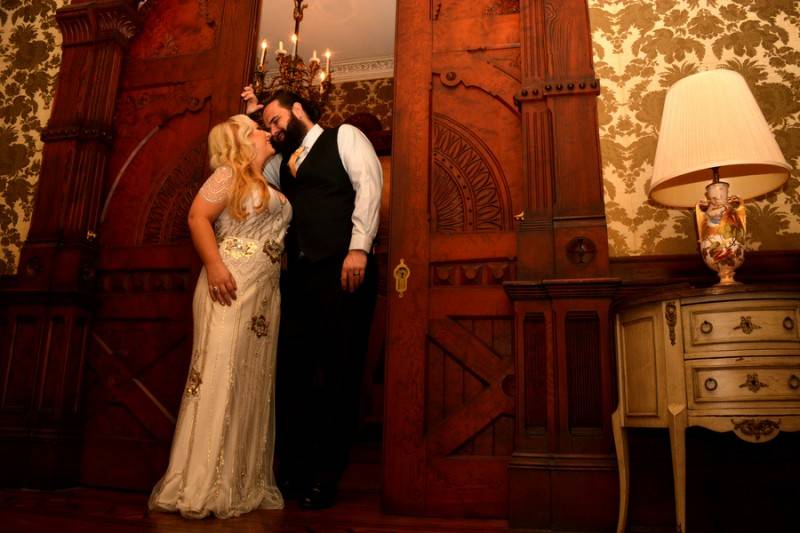 The Outfits
Their modern style with Dustin's beard and man bun and Caitlin's tattoos peaking out of her dress in some shots mixed with Caitlin's vintage style dress matched perfectly with the antique style of the venue.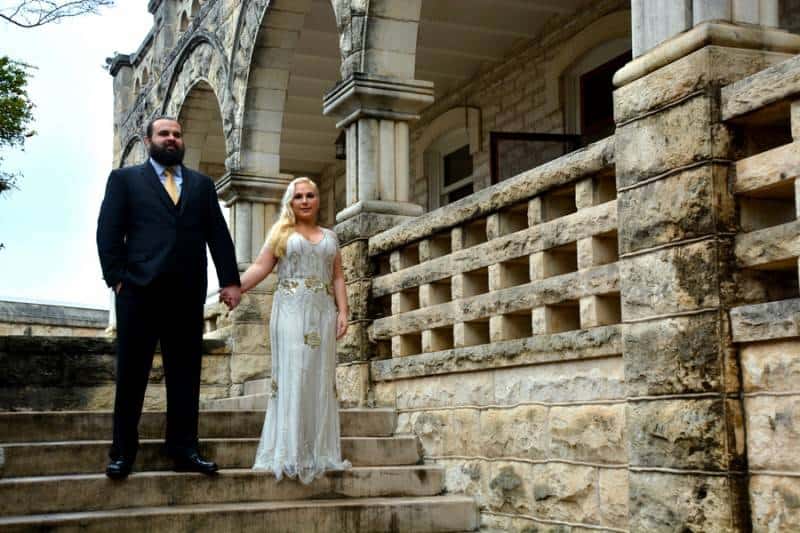 About Their Wedding
At the end of the session Caitlin said they felt like they had the best of both worlds with their wedding photos. They had their fun photos that included their wedding party and dogs on their wedding day and they had the formal and more posed portraits done afterwards at an amazing venue. I highly recommend booking a formal post wedding session with your photographer!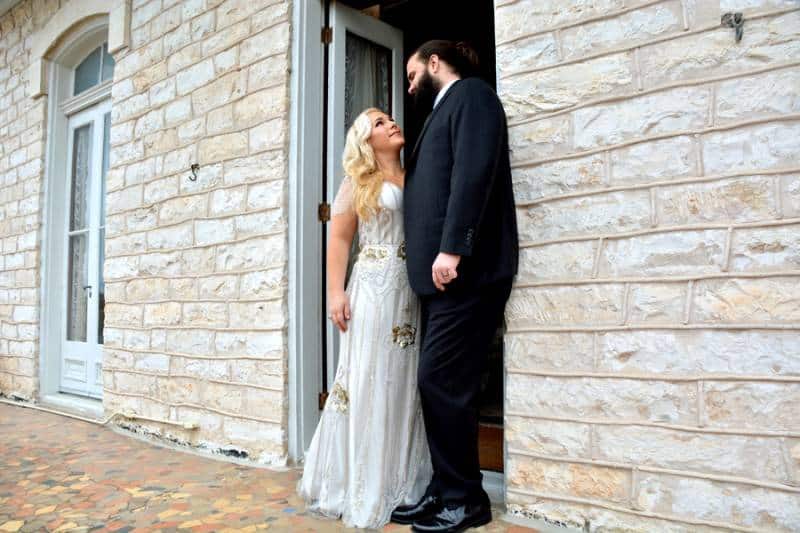 VENDORS
Photographer:  Simone Epiphany Photography
Dress Store: Blush Bridal Lounge*
Event Venue: Chateau Bellevue, Home of the Austin Woman's Club