I admire couples that include their pets on their special day. Kali gave her great dane the cutest role we could ever imagine – a flower girl. Aside from that cute moment, the couple's motif, plum, was beautiful in contrast to the venue as the sun was setting; It also beautifully accented the entire reception. The wedding photos were really dreamy – kudos to the photographer who captured the moments! As the event went further and as they partied, the couple then sailed night quite literally as they rode on Jordan's boat (attached to a truck).
Click image to enlarge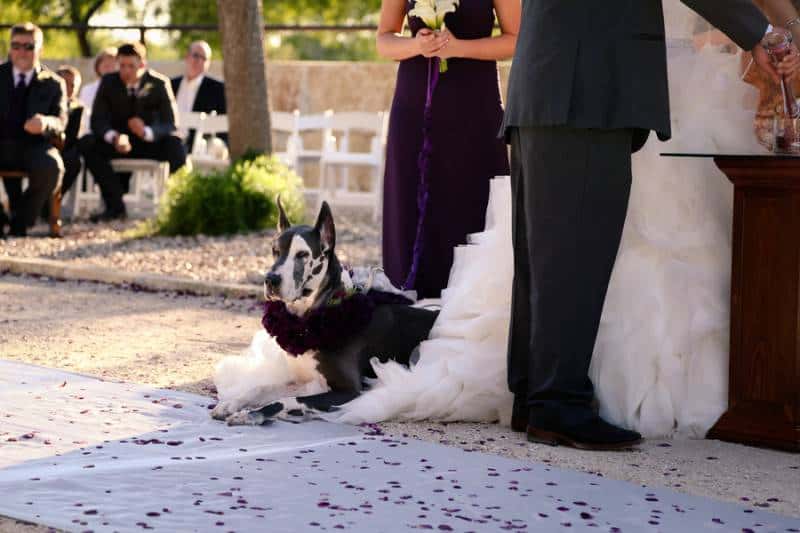 14

Like. Click to Vote
>
A story from Robin Haws (photographer):
Kali and Jordan's special day took place in the sprawling, gorgeous, front yard of Kali's grandparents. The unique architecture served as the perfect backdrop for their fairy tale to begin. The bride's Great Dane added to the cuteness of the day by serving as the flower girl and using the bride's train as her ceremony sleeping spot. Photos with such a large bridal party can be challenging but, this group made it fun and seamless. As the sun slipped into the horizon, Kali and Jordan's first photo shoot as husband and wife was breathtaking. The party continued in a barn/tent combo set up on the family's sprawling South Texas property. With dancing and southern traditions like the Aggie War Hymn and The Grand March, the reception was full of love and laughter. The happy couple exited through sparklers to the groom's boat (attached to a pickup truck, of course) and "sailed" away into the night.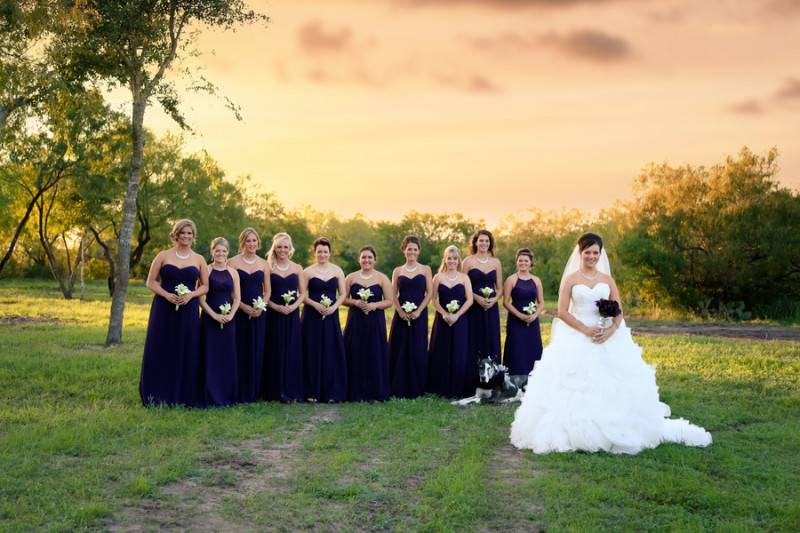 VENDORS
Photographer: Studio Eleven Photography