This is an idea that is sweeping the nation – using Mason jars or recycled jars as décor items, functional items like cups and so much more. If you love the idea of using these jars for your wedding, here are 5 great ideas that may inspire you!
Your Candy Buffet
Simply glue a mason jar to a wooden or glass candle holder (taper) and then glue a drawer pull to the Mason jar lid. The candle holder, drawer pull and Mason jar lid should be painted in your wedding colors. Then, you simply fill the jar with candy!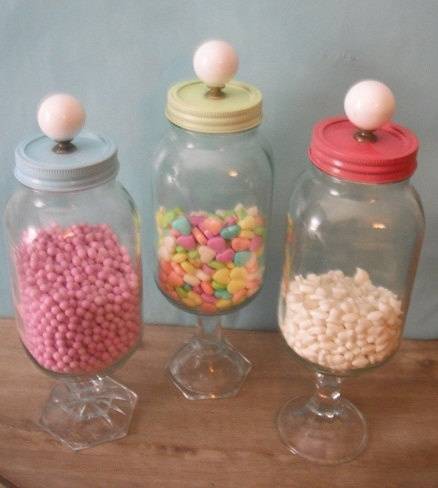 Your Coffee and Tea Bar
You can cut a hole in the top of the Mason jar lid, and insert a pump that is new or has been thoroughly cleaned. Inside the Mason jar, place flavored syrups that guests can pump into their coffee.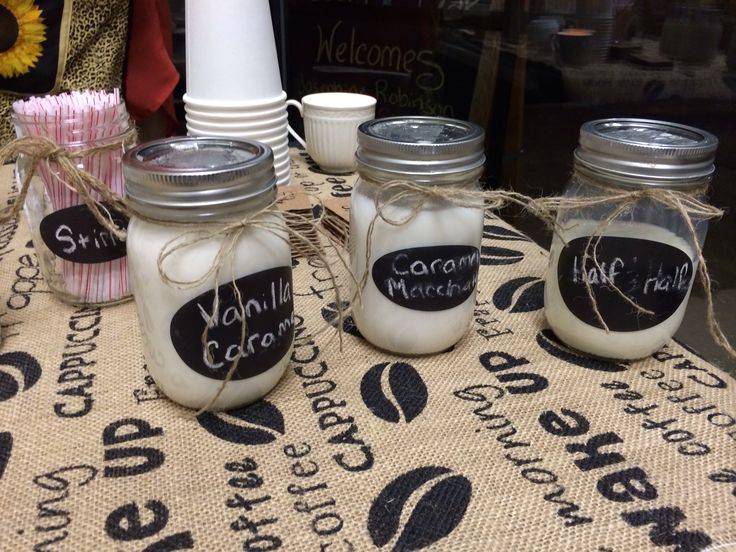 Candle Holders or Vases
You can paint the insides of your Mason jars whatever color you'd like, allow it to dry and then use the Mason jar for a vase or candleholder.
Cupcake in a Jar
Bake cupcakes in a jar by filling the jar 1/3 of the way with cake batter and baking it according to package directions. Allow it to cool completely, add some frosting on top of the cupcake and close the lid. Using twine, tie on a plastic spoon and voila – a cupcake in a jar! This can be used as wedding favors or at your candy buffet.
Picture Centerpieces
This is a very cool trick that looks fantastic – simply take a photograph (black and white looks fantastic), and place it in a Mason jar, so that it can be seen from the outside of the jar. Next, fill the jar with vegetable oil of any sort, add in a sprig of lavender or any herb behind the picture and you have a gorgeous centerpiece!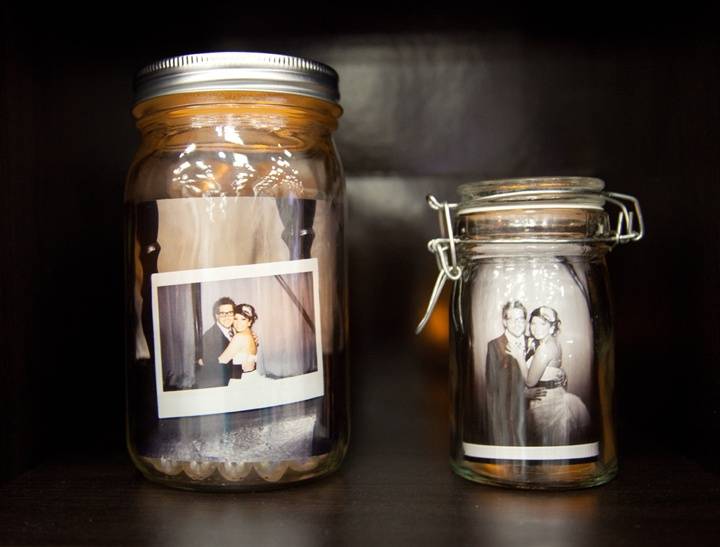 These are just a few of the neat things you can do with Mason jars for your wedding. Choose one of them for your own wedding or let them inspire you to create another fun Mason jar craft.