If you're looking for some DIY wedding décor projects, you've come to the right place. These 3 projects are stunning and so easy to create; they are the perfect way to put a homemade touch on your wedding décor!
Flower Balls
These beautiful flower balls are super easy to create. Simply purchase artificial flowers; your favorite kind will work! You will also need Styrofoam balls and hot glue. Remove the heads of the flowers from the stems and hot glue them to the Styrofoam balls. Voila – you have an elegant and very easy DIY project.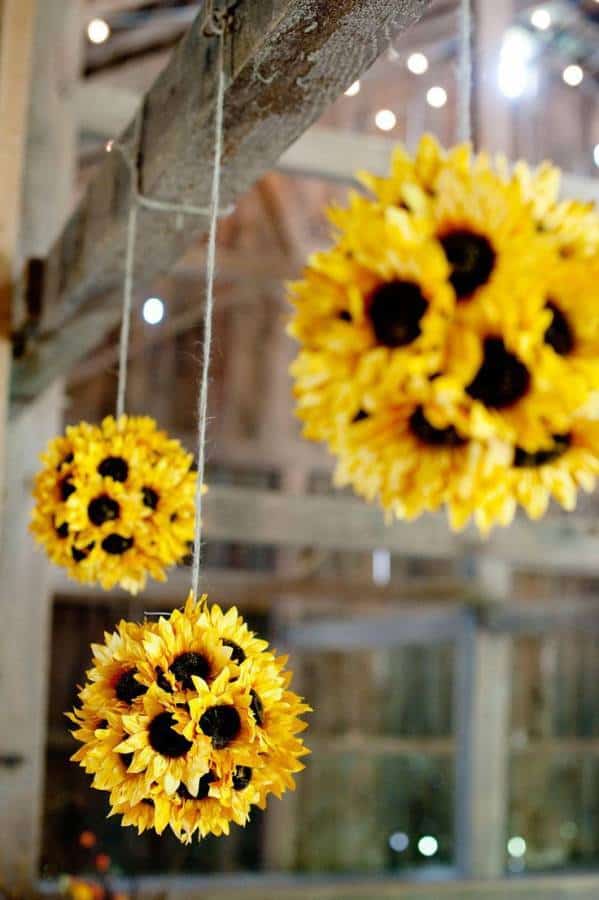 Lace Wrapped Vase
This lace wrapped hanging vase is just a jar! All you need to do is cut some lace and use spray adhesive to wrap it around the body of the jar. Then, hot glue twine around the top of the jar and tie it to create a hanger. Hang it up, add some water, and you have a beautiful décor element that is easy to create.
Flower and Fruit Centerpieces
This is an easy and beautiful centerpiece that is so simple to create. Just fill up a mason jar with slices of lemon, add water and stick your favorite flowers in the top. These baby's breath flowers look absolutely stunning, but it works well with other kinds of flowers as well.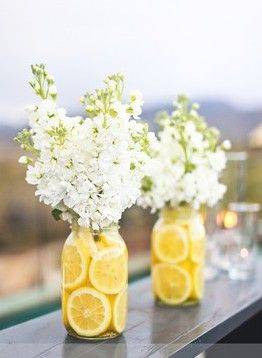 These are just a few of the easy DIY projects you can create for your own wedding. DIY projects don't have to be difficult or complicated to be beautiful.