If you plan to have a casual wedding, there are a lot of great themes that you and your guests will enjoy. These 3 casual wedding theme ideas can serve as inspiration and help you plan the perfect casual wedding.
Summer Beach Wedding
Have a summer beach wedding with your closest friends and family members. Ask that everyone dress in beach attire and spend the day on the beach. Your reception "dinner" can be a picnic and your entertainment can be beach-style games like volleyball or flying kites. It's a recipe for an enjoyable day and it's perfect for a couple who is laid back and casual.
Backyard Barbecue Wedding
Rent a large party tent and have a backyard barbecue wedding. The groom can have a tuxedo apron and be responsible for grilling up some delicious food. The children can have an area of the yard to play outdoor games like hopscotch. Your reception can consist of outdoor tables where everyone chooses their own seat. This kind of wedding can be a lot of fun, and inexpensive as well!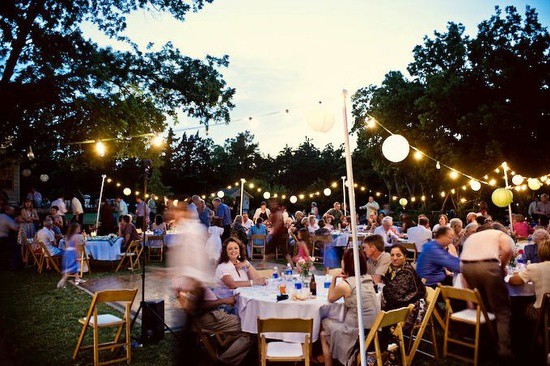 Coffee Shop Wedding
Finally, you can create your own coffee shop wedding if you plan on only inviting a few people. Set your area up with a coffee bar that has plenty of sweets and snacks, and get married in casual or laid back clothing. This is the perfect theme for a couple who can't resist specialty coffee drinks and just wants to celebrate a casual, fun wedding.
There is no end to the casual wedding ideas you can come up with. Just let your imagination and creativity take over and come up with something perfect for you!