Wedding season is upon us. More brides get married in spring and summer than any other time of year. With the sun shining and gorgeous flowers blooming and nature creating breathtaking scenes, it's no wonder! Speaking of creating breathtaking scenes, one of the hottest trends for this spring/summer wedding season is hand-painted cakes. Not sure why? Take a look below and you'll see!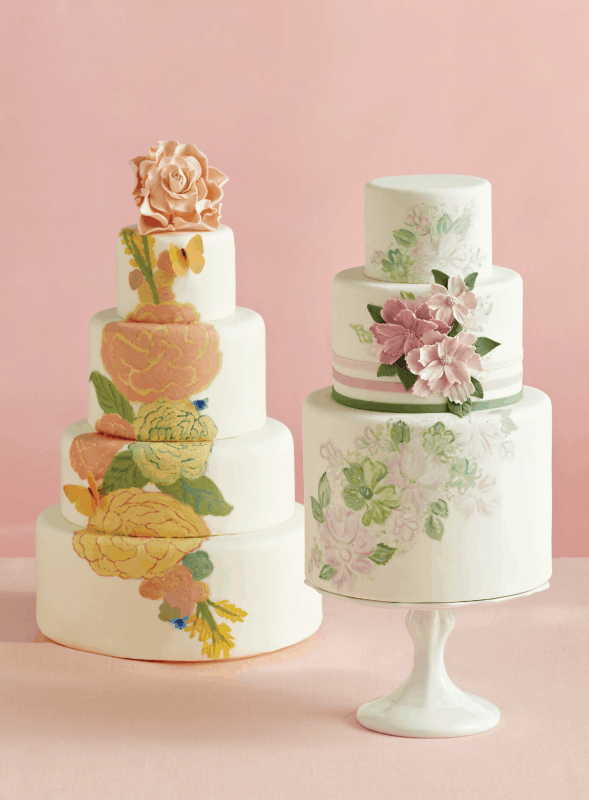 These gorgeous, hand-painted cakes from Sweet Confectionary are the perfect example of what brides are looking for this year. We love the elegant floral details in the paintings and the beautiful embellishments on these cakes.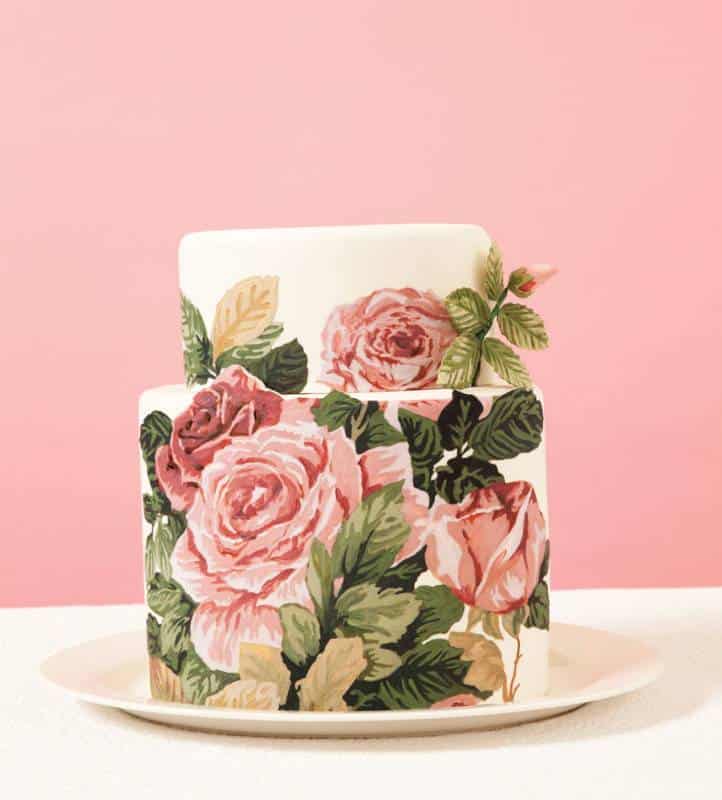 This unbelievably beautiful hand-painted cake from Tallant House features vintage-looking roses in striking shades of pink. This is the perfect cake for a shabby chic or vintage wedding, and is sure to make heads turn at the reception.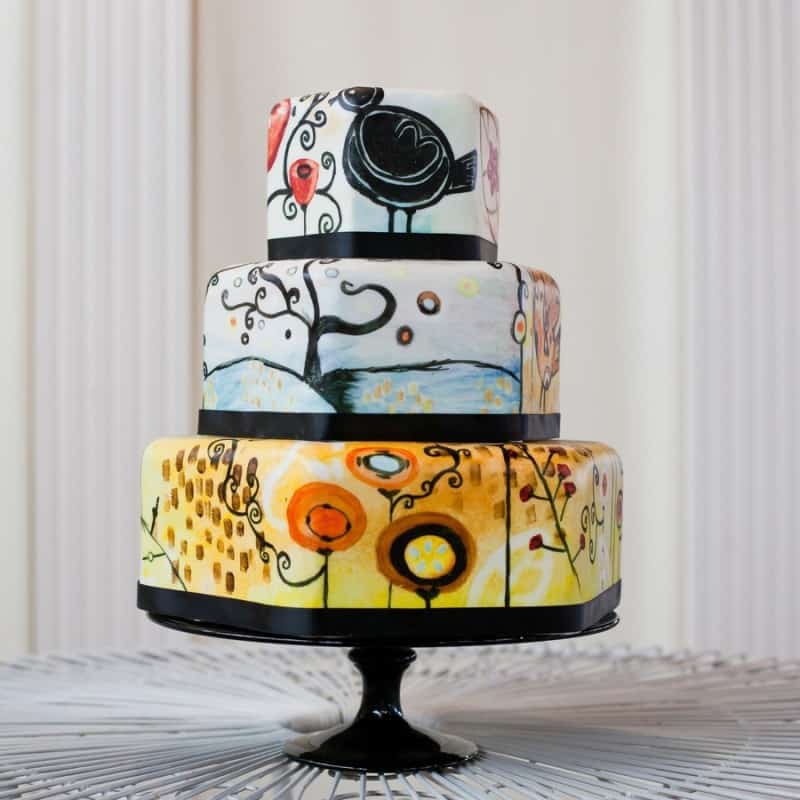 Even those who love abstract art can take advantage of this trend. We love this beautiful and bright abstract hand-painted cake from Cake Central. Adding another element of interest, this three-tier cake is hexagon in shape and would work very well for an art-based wedding.
This three-tiered beauty has everything we love to see in wedding cakes: ruffles, hand-painting and gorgeous shades of peach. The painting work on this one looks almost like stained-glass! It's perfect for a formal or non-formal wedding and great for spring or summer.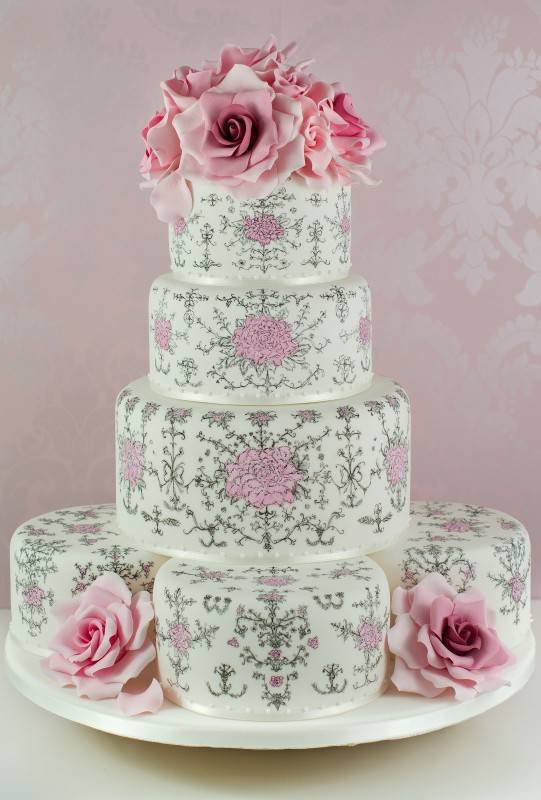 Is it possible for a cake to exist that is just too beautiful to eat? If it is, then we believe it has to be this one. This breathtaking cake is four tiers, with the bottom tier consisting of four small round cakes. It is embellished with beautiful pink flowers and the hand-painting is phenomenal. The detail is unbelievable, with filigree and pretty flowers.
What do you think of these hand-painted wedding cakes? Would you have one at your wedding? Which one from today's post is your favorite? Let us know in the comments below!